Granger At The Movies: 10 Best Will Have to Wait
Normally, at the conclusion of one year and the beginning of the next,
I laud the 10 best films and cite the performances that are most memorable. Not this year. The Academy has extended its eligibility deadline from Dec. 31 to Feb. 18 — and temporarily stopped requiring that movies have a theatrical run in Los Angeles and New York.
After all, it's been a year without movie theaters to a large degree, and a year without film festivals as we know them. A year in which many of the major studios may skip the Oscar race and wait for when they can, once again, make money through box-office sales or whatever distribution mechanism they may use.
Never in the 110-year history of the American motion picture business has so much upheaval arrived so fast and on so many levels. Global events like the Oscars, Golden Globes, Critics Choice, Screen Actors Guild and BAFTAs have all pushed back from their original dates.
Critics and voters will have to watch the 'contenders' via digital streaming — either on a computer or on TV — which is certainly not the same as sharing the cinematic experience with an audience in a movie theater.
But that doesn't mean there aren't contenders. In 2021, if the 93rd Academy Awards proceed as planned, Oscars will be handed out on Sunday, April 25, in a TV show produced by Steven Soderbergh, Stacey Sher and Jesse Collins.
In the meantime, viewers can see many of the top candidates streaming in their own home theaters. So here are some that I suggest you watch:
Possible Best Picture Contenders
"Da 5 Bloods"
"First Cow"
"Ma Rainey's Black Bottom"
"Mank"
"Minari"
"News of the World"
"Nomadland"
"One Night in Miami"
"The Father"
"The Trial of the Chicago 7"
Possible Best Actor/Supporting Actor Contenders
Chadwick Boseman in "Ma Rainey's Black Bottom"
Tom Hanks in "News of the World"
Anthony Hopkins in "The Father"
Delroy Lindo in "Da 5 Bloods"
Gary Oldman in "Mank"
And most of the cast of "The Trial of the Chicago 7"
Possible Best Actress/Supporting Actress Contenders
Amy Adams in "Hillbilly Elegy"
Maria Bakalova in "Borat Subsequent Moviefilm"
Olivia Colman in "The Father"
Viola Davis in "Ma Rainey's Black Bottom"
Glenn Close in "Hillbilly Elegy"
Sidney Flanigan in "Never Rarely Sometimes Always"
Sophia Loren in "The Life Ahead"
Frances McDormand in "Nomadland"
Looking ahead…
On the bright side, next summer's theatrical release calendar looks amazing: ""Black Widow," "The Conjuring: The Devil Made Me Do It," "No Time to Die," "Fast & Furious 9," "Ghostbusters: After-Life," "Hotel Transylvania 4," "Minions: The Rise of Gru," "Top Gun: Maverick," "Venom: Let There Be Carnage," along with Marvel's "Shang-Chi and the Legend of the Ten Rings."
And with the upcoming Biden administration, Hollywood-China relations — in terms of financing, distribution and production — may become more stable and calm with decreased surface tension. The Chinese box-office is larger than the U.S. now, yet Trump waged a trade war, blaming Wuhan for the coronavirus pandemic.
Problem is: during this pandemic, people got out of the habit of leaving home for entertainment. So that tradition we knew is over. Warner Bros. announced that its entire 2021 lineup will drop on its own streaming service HBO and in traditional movie theaters simultaneously.
A majority of Hollywood studio films make 75%-80% of their domestic gross in the first three or four weeks, yet — until now — have not been available in the home for 74-90 days. So movie-going needs to be redefined so that it doesn't matter where you see it.
If you've taken young children to the movies in the past, many of them want to see it — again — immediately. They want to go home and watch it. Won't it be great when that can happen within a few weeks of the original viewing?
There will always be big screens
Producer/director J.J. Abrams concludes: "There's a reason that the Roaring Twenties followed the 1918 pandemic. We have a pent-up, desperate desire to see each other — to socialize and have communal experiences. And there is nothing that I consider more exciting than being in a theater with people you don't know, who don't necessarily root for the same sports team, pray to the same god or eat the same food. But you're screaming together, laughing together, crying together. It's a social necessity."
One studio's opportunistic ploy to make its streaming service into a viable Netflix competitor is not the death knell for the brick-and-mortar theater business. Seeing movies on the big screen, sharing a collective experience is simply better. I suspect that audiences will pay to attend exciting, action-packed blockbusters and enjoy smaller titles at home. As long as there are big movies, there will be big screens to watch them on.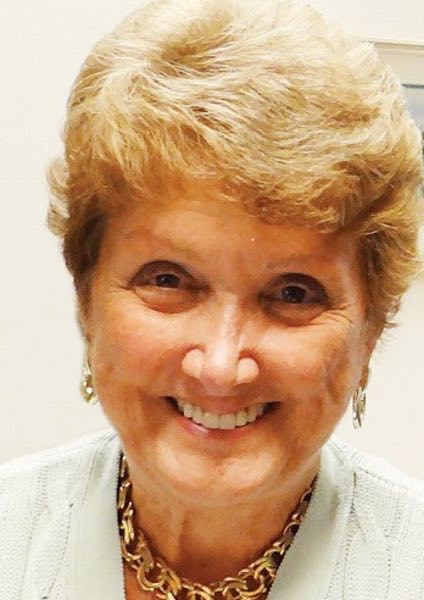 Susan Granger is a product of Hollywood. Her natural father, S. Sylvan Simon, was a director and producer at M.G.M. and Columbia Pictures. Her adoptive father, Armand Deutsch, produced movies at M.G.M.
As a child, Susan appeared in movies with Abbott & Costello, Red Skelton, Lucille Ball, Margaret O'Brien, and Lassie. She attended Mills College in California, studying journalism with Pierre Salinger, and graduated from the University of Pennsylvania with highest honors in journalism.
During her adult life, Susan has been on radio and television as an anchorwoman and movie and drama critic, syndicating her reviews and articles around the world, including Video Librarian. She has appeared on American Movie Classics and Turner Classic Movies. In 2017, her book 150 Timeless Movies was published by Hannacroix Creek Books.
Her website is www.susangranger.com. Follow her on Twitter @susangranger.