Granger At The Movies: Wonder Woman, Dundee, Fatale
Wonder Woman 1984
Years ago, when I taught screenwriting at the University of Bridgeport, we discussed how a superhero must not only struggle morally to do the right thing but he/she must also battle a worthy villain who epitomizes a powerful, evil threat.
When Wonder Woman (2017) debuted, the origin story of the Amazonian Princess was sensational! It detailed her background, childhood and how she fell in love with Steve Trevor (Chris Pine) a dashing-but-doomed W.W.I pilot. Director Patty Jenkins proved female superheroes were just as mighty as men.
Its sequel, Wonder Woman 1984, beginning on the island of Themyscira, once again recalls how fearless, young demi-goddess Diana (Lilly Aspell) learned tough lessons about truth and honesty from her aunt Antiope (Robin Wright) and mother Hippolyta (Connie Nielsen). (Actually, that's the best part of the entire movie.)
Jump to 1984 and she's back as her alter-ego Diana Prince (Gal Gadot), an archeologist at the Smithsonian in Washington, D.C., where she's kind to an envious, inept gemologist, Barbara Minerva (Kristen Wiig), who is tasked with identifying a mysterious citrine crystal with a murky past.
This stone has wish-granting power. Barbara wishes to be like Diana, and Diana wishes she could be with her beloved Steve again. Then TV huckster Marshall Lord (Pablo Pascal) steals the gemstone, seeking world domination through greed. He's like a Tony Robbins/Donald Trump clone, more ridiculous than wicked, insisting: "I'm not a con man but a respected television personality."
Clumsily scripted by former DC Comics president/CEO Geoff Johns, Dave Callahan and director Patty Jenkins, even Matthew Jensen's splendid cinematography can't redeem the tortuous, overstuffed plotting and choppy editing.
Pablo Pascal also stars in Disney's The Mandalorian, concluding its second Disney+ season, and Asteria, the legendary Amazon warrior seen midway through the credits, is Lynda Carter (1970s TV Wonder Woman).
FYI: Because stars often receive a percentage of the box-office gross, Gal Gadot walks away with at least $10 million of additional compensation, despite its release on HBO Max.
On the Granger Gauge, Wonder Woman 1984 lassos a stunt-filled 6. Such a shame!
The Very Excellent Mr. Dundee
Back in the mid-1980s, cheeky Australian comedian Paul Hogan became an international superstar with Crocodile Dundee, earning a Best Original Screenplay Oscar nomination which led to a co-hosting gig at the 1987 Academy Awards.
After that came less successful sequels, Crocodile Dundee II and Crocodile Dundee in Los Angeles, Now he stars in The Very Excellent Mr. Dundee. Admittedly 80, he's divorced from his Dundee co-star Linda Kozlowski and retired, enjoying laid-back living in Los Angeles with his son, Chase (Jacob Elordi).
Suddenly, his agent/manager (Rachael Carpani) summons him, telling him that the Queen wants to bestow a knighthood upon him for services to comedy. (The fact that Australian citizens no longer receive this honor is ignored.)
At first, Hogan is reluctant but he's encouraged to accept this honor by his young granddaughter (Charlotte Stent), who's making her stage debut in a school play in Australia.
That's the beginning, middle and end of anything that makes a shred of sense, including a splashy musical number about a knife.
Riding the upcoming publicity bandwagon, some studio nitwits want Hogan to revive the Dundee character with Will Smith as his son. When Hogan points out the obvious, the tabloids accuse him of racism. That's amplified when he mistakenly appears at the Black Talent Awards, instead of a fundraiser for underprivileged children that's been organized by Olivia Newton-John.
Sloppily scripted by Robert Mond and director Dean Murphy, the 'son' concept gets dropped, even though amiable Jacob Elordi's right there—waiting to be summoned.
Instead, there are slapstick bits as hapless Hogan socializes with Chevy Chase, plus John Cleese as Hogan's unlicensed 'Uber driver' and Wayne Knight as his annoying, unwanted houseguest.
In a preposterous subplot, genial Hogan befriends an aspiring paparazzo (Nate Torrence), looking for celebrities. None of this is even remotely funny. Indeed, it's rather pathetic, as are cameos of fellow Aussies Luke Hemsworth, Mel Gibson and Jim Jeffries.
On the Granger Gauge, The Very Excellent Mr. Dundee is a disappointing 4—a sad self-parody.
Fatale
As the titular femme Fatale, Hilary Swank seems ready to boil a bunny in this pulpy-noir thriller.
Former college basketball star, Derrick (Michael Ealy), has become a wildly successful sports agent whose minimalist Hollywood Hills home is magnificent, complete with a spectacular infinity pool and a flashy sports car out front.
But his marriage to truculent Tracie (Demaris Lewis), a real estate agent, seems to be floundering, and he's disappointed that his best-friend/business partner Rafe (Mike Colter) wants to sell their company to William Morris Endeavor at a huge profit.
On a trip to Las Vegas to attend a bachelor party, Derrick ditches his wedding ring and embarks on a one-night stand with tempting Val (Hilary Swank) whom he meets in a bar—obviously banking on the slogan: "what happens in Vegas, stays in Vegas."
Soon after, there's a violent home invasion in which a masked man tries to kill Derrick. Summoning the police, he is stunned to discover that the LAPD detective in charge is Val—actually, Valerie Quinlan, who has problems of her own. She's fighting her nasty, politically-connected ex-husband (Danny Pino) to regain custody of their young daughter.
Scheming, spiteful and obsessed, psychopathic Val is determined to leave a wake of destruction wherever she goes, telling Derrick: "Our actions have repercussions...You used me in Vegas. Now I'm gonna use you."
Problem is: two-time Oscar winner Hilary Swank (Boys Don't Cry, Million Dollar Baby), who also served as a producer, is decidedly unsexy in a role that calls for a sultry, seductive quality that she's apparently unable to summon.
Formulaically scripted by David Laughery, perhaps as an update to Fatal Attraction/Strangers on a Train, it's a murky melodrama, mis-directed by Deon Taylor (The Intruder) with a distracting subplot involving Derrick's ex-con cousin (Tyrin Turner).
On the Granger Gauge, Fatale is a tacky, tawdry 3—more sleazy than slick.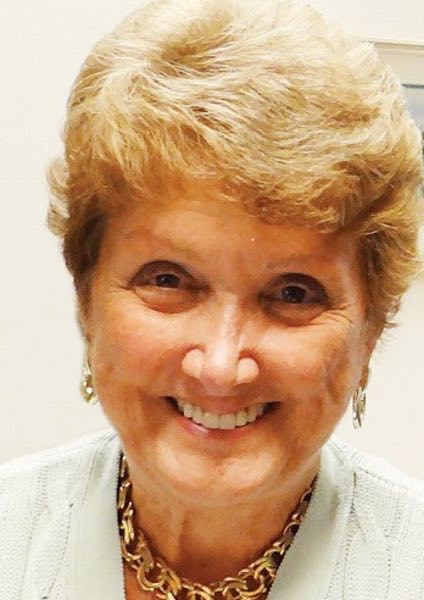 Susan Granger is a product of Hollywood. Her natural father, S. Sylvan Simon, was a director and producer at M.G.M. and Columbia Pictures. Her adoptive father, Armand Deutsch, produced movies at M.G.M.
As a child, Susan appeared in movies with Abbott & Costello, Red Skelton, Lucille Ball, Margaret O'Brien, and Lassie. She attended Mills College in California, studying journalism with Pierre Salinger, and graduated from the University of Pennsylvania with highest honors in journalism.
During her adult life, Susan has been on radio and television as an anchorwoman and movie and drama critic, syndicating her reviews and articles around the world, including Video Librarian. She has appeared on American Movie Classics and Turner Classic Movies. In 2017, her book 150 Timeless Movies was published by Hannacroix Creek Books.
Her website is www.susangranger.com. Follow her on Twitter @susangranger.