Granger At The Movies: The Midnight Sky, Borat, The Prom
The Midnight Sky
Part outer-space epic/part bleak Arctic survival story, George Clooney's The Midnight Sky on Netflix follows a lonely astrophysicist as he races to stop American astronauts from returning to Earth after a global catastrophe.
In 2049, Earth is destroying itself. When the maintenance crew of a remote outpost on the Arctic Circle departs to face doomsday at home with their loved ones, terminally-ill Dr. Augustine Lofthouse (Clooney) remains at his post, eating a microwaved meal in the deserted cafeteria.
Scanning radio frequencies, he discovers there's a returning spaceship headed toward Earth after scanning a habitable moon of Jupiter, a celestial 'safe haven' that Augustine discovered. If he cannot urge them to return to Jupiter, human civilization is doomed to extinction.
While he's roaming the now-deserted base, Augustine discovers he's not alone. There's silent, seven year-old Iris (Caoilinn Springall), who was apparently left behind when the staff departed. Reluctant to care for a child, grizzled Augustine mutters, "I'm the wrong person."
Soon, Augustine must take Iris on a perilous trek across the icy wasteland to reach a weather station with a stronger radio signal. Scenes alternate between them and the astronaut crew (Felicity Jones, David Oyelowo, Kyle Chandler, Demian Bichir, Tiffany Boone).
Based on Lily Brooks-Dalton's novel Good Morning, Midnight, it's adapted by Mark L. Smith (The Revenant) and directed by George Clooney, whose résumé includes space odysseys Gravity and Solaris.
During the course of the intimate, meditative story, Clooney touches on regret and redemption, focusing on familial responsibility and the conflict between making time for love and pursuing a career, punctuated by Alexandre Desplat's evocative score.
Problem is: it's quite predictable.
It should be noted that dedicated cast/crew, headed by German cinematographer Martin Ruhe (Catch-22), battled Iceland's 50-mile-per-hour winds and 40-below-zero temperatures. Plus, they discovered only after filming began that Felicity Jones was pregnant, so they cleverly integrated that essential element into the plot.
On the Granger Gauge of 1 to 10, The Midnight Sky is a desolate, dystopian 7. The resounding desire for human connection is particularly relevant during this pandemic.
Borat Subsequent Moviefilm
It's been 14 years since pseudo-Kazakh journalist Borat Sagdiyev (Sacha Baron Cohen) visited the United States but he's back—in Borat Subsequent Moviefilm—on a mission to deliver Johnny the Monkey, Kazakhstan's minister of culture/#1 porn star, to bribe Vice President Mike Pence to admit his country's leader to "the strongman club."
When that doesn't work out as a gift option, moronic Borat decides to deliver his 15 year-old daughter, Tutar (Maria Bakalova), to Pence instead. Dressed as a Klansman, he arranges to make the presentation at the 2020 Conservative Political Action Conference (CPAC) during Pence's speech, but he's ejected by the Secret Service.
After that fiasco, Borat arranges for Tutar to interview former New York City Mayor Rudy Giuliani in a Manhattan hotel room. One thing leads to another and they wind up in the bedroom, where President Trump's personal lawyer lies on the bed with his hand down his pants, seemingly tucking in his shirt.
At that point, Borat storms in, yelling: "She's 15!"
What's amazing is that neither Pence nor Giuliani realized they were being 'set up' by Sasha Baron Cohen—until after the 'sting' was filmed. Nor do Cohen's other interviewees, as he travels around the country, posing as a bigotry-spewing buffoon.
Written by Sasha Baron Cohen with collaborators Anthony Hines, Dan Swimer, Peter Baynham, Erica Rivinoja, Dan Mazer, Jena Freedman, and Lee Kern, it's directed by Jason Woliner who relishes people's gullibility, particularly QAnon followers who spew bloodthirsty beliefs about Satan-worshipping.
Most memorable is how this raucous, improvisational comedy showcases 24 year-old Bulgarian actress Maria Bakalova, who views the film as the story of how a poor, downtrodden girl can and should grow up. Relishing her liberation, she plays a strong, complicated character, working undercover with real people who had to believe her veracity in order for the pranks to work.
Streaming on Amazon Prime, on the Granger Gauge, Borat Subsequent Moviefilm is a silly, satirical, subversive 6, guaranteed to offend almost everyone.
The Prom
Let's face it: Broadway's The Prom was a mediocre musical—at best. So director Ryan Murphy wisely loaded the Indiana high-school girl's plea for inclusion and love with the best cinematic talent available.
The plot was actually inspired by real events. In a small, conservative town in Indiana, Emma (Jo Ellen Pellman) is forbidden to take her 'secret' girl-friend Alyssa (Ariana DeBose) to the prom.
When her dilemma is reported on Twitter, four Broadway stars—who are suffering from their own recent rejections—travel from New York to the Midwest try to garner favorable personal publicity by protesting on her behalf.
There's narcissistic De Dee Allen (Meryl Streep), a Tony-winning diva, who has spent years wallowing in self-absorption, along with flamboyantly fey Barry Glickman (James Corden). They're joined by Trent (Andrew Rannells), an actor/bartender who flaunts his Juilliard credentials, and Angie (Nicole Kidman), an aging Fosse chorus-girl who yearns to play Roxie Hart in Chicago.
Playing Dee Dee as though she's Patti LuPone, Meryl Streep is hilarious, but—for me—Nicole Kidman is perfection personified, proving once again that she's one of the screen's most exciting and versatile actresses.
Working from a splashy screen adaptation, co-written by Bob Martin and lyricist Chad Beguelin with a score by Matthew Sklar, Ryan Murphy (Glee) delivers sequin-studded caricatures, rather than empathetic characters.
Even more curious than the casting of heterosexual James Cordon as a gay icon was choosing Kerry Washington, who lacks any sense of comedic timing, to play Alyssa's smugly bigoted mother/PTA president Mrs. Greene, proclaiming, "This isn't America; this is Indiana. This is about big government taking away our freedom of choice."
Keep an eye out for Everybody's Talking About Jamie, the screen adaptation of a London stage hit, set for release in early 2021. It's a comparable concept except there's more focus on the angst-riddled teenagers.
On the Granger Gauge of 1 to 10, The Prom is a feather-weight, flawed and forgettable 5—proving it's possible to be brazenly bland—on Netflix.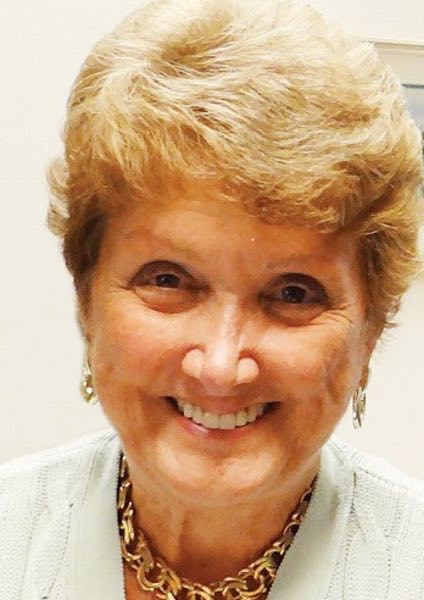 Susan Granger is a product of Hollywood. Her natural father, S. Sylvan Simon, was a director and producer at M.G.M. and Columbia Pictures. Her adoptive father, Armand Deutsch, produced movies at M.G.M.
As a child, Susan appeared in movies with Abbott & Costello, Red Skelton, Lucille Ball, Margaret O'Brien, and Lassie. She attended Mills College in California, studying journalism with Pierre Salinger, and graduated from the University of Pennsylvania with highest honors in journalism.
During her adult life, Susan has been on radio and television as an anchorwoman and movie and drama critic, syndicating her reviews and articles around the world, including Video Librarian. She has appeared on American Movie Classics and Turner Classic Movies. In 2017, her book 150 Timeless Movies was published by Hannacroix Creek Books.
Her website is www.susangranger.com. Follow her on Twitter @susangranger.