Granger At The Movies: Ma Rainey, Copperfield, Let Them All Talk
Ma Rainey's Black Bottom
"A-one, a-two, a-you know what to do," chants Cutler (Colman Domingo), bandleader/trombone player, as Ma Rainey's Black Bottom's four-piece band rehearses at a Chicago recording studio in the sweltering summer of 1927.
Known as the "Mother of the Blues," hip-swaying, sweat-slicked Ma Rainey (Viola Davis) bristles when her opportunistic manager Irvin (Jeremy Shamos) and record producer Sturdyvant (Jonathan Coyne) don't show the diva proper respect.
"They don't care nothing about me," she declares. "All they want is my voice. They going to treat me the way I want to be treated."
Then there's ambitious Levee (Chadwick Boseman), the hotshot trumpeter who has his own modern interpretation of Ma's old-fashioned songs and plans to front his own band. He's arrogant, headstrong and prone to making self-destructive decisions—like seducing Ma's flirtatious girlfriend, Dussie Mae (Taylour Paige).
Chadwick Boseman (Black Panther) died of colon cancer last year at the age of 43, and he seems destined for an Oscar nomination for his electrifying performance. In the past, Heath Ledger (The Dark Knight) and Peter Finch (Network) won posthumous Oscars. Denzel Washington, who produced this film, was Boseman's mentor since his college years.
In addition, indomitable and almost unrecognizable Viola Davis seems fast-tracked to another Academy Award nomination as Ma Rainey, partially lip-synching Maxayn Lewis' belting voice.
Based on August Wilson's thinly-plotted 1984 play, first produced at the Yale Repertory Theater in New Haven, it's dutifully adapted by Ruben Santiago-Hudson and astutely directed by George C. Wolfe, who vividly depicts how dismissively Black musicians were treated back then and how some "existed in defiance of their time."
Best known on the Georgia tent circuit, Ma Rainey was a legendary cultural icon, and she's the only LGBTQ character in Wilson's 10-play chronicle of the African-American experience during the 20th century.
Wolfe's well-timed production is lavish—including Tobias Schliessler's stunning cinematography, Branford Marsalis' score and Ann Roth's period costumes.
On the Granger Gauge of 1 to 10, Ma Rainey's Black Bottom is an empowering 8, debuting on Netflix on Dec. 18th.
The Personal History of David Copperfield
Intrigued by the title: The Personal History of David Copperfield? I was too, particularly since 2020 marks the 150th year since the death of Charles Dickens, but it's certainly not the semi-autobiographical tale that I remember.
Charles Dickens was the first international literary celebrity, perhaps because his novels demonstrated remarkable empathy for downtrodden people, introducing a great range of captivating characters.
Scottish director Armando Iannucci's revisionist version begins in 1850 in a London theater, where David Copperfield (Dev Patel) addresses the audience, speculating on whether he'll turn out to be the hero of his own life.
In a flashback, there's young David (Jairaj Varsani) enduring a difficult Victorian England childhood since—according to his imperious Aunt Betsey Trotwood (Tilda Swinton)—he was supposed to be a girl. Indeed, his perfidious schoolmate, Steerforth (Aneurin Barnard), calls him "Daisy." Yet David is adored and comforted by the housekeeper, Peggotty (Daisy Mae Cooper).
After his widowed mother Clara (Morfydd Clark) marries mean Edward Murdstone (Darren Boyd), David is promptly dispatched to work in Murdstone's London factory.
When David bolts, his adventures begin and everywhere he travels, the resilient, now-adult David (Dev Patel) discovers revealing picaresque characters to populate the book he someday hopes to write.
There's Aunt Betsey's lodger, Mr. Dick (Hugh Laurie), who is obsessed by the severing of the head of King Charles II and homeless Mr. Micawber (Peter Capaldi), optimistically noting: "We do primarily exist alfresco. Every meal is a picnic!"
Primary among the scheming nasties is the unctuous, patronizing legal clerk Uriah Heep (Ben Whishaw).
Working with screenwriter Simon Blackwell (HBO's Succession), Iannucci (HBO's Veep & The Death of Stalin) wisely casts innately likable Dev Patel, the London-born star of Slumdog Millionaire, as the central, coming-of-age character.
Throughout the film, Iannucci indulges in diverse, color-blind casting, along with magical realism, lending an aura of incredulity to Dickens' episodic mixture of fact and fantasy.
On the Granger Gauge, The Personal History of David Copperfield is a scrappy, stylized 6, a memorial celebration of loss and love, available on Amazon Prime.
Let Them All Talk
In HBO Max's Let Them All Talk, filmmaker Steven Soderbergh turns a transatlantic crossing into three talented actresses in search of a script.
Mercurial, manipulative Alice Hughes (Meryl Streep) is an acclaimed author who journeys to London to receive a prestigious literary award. Since she doesn't fly, she's booked on Cunard's luxurious Queen Mary II and allowed to invite several guests to accompany her.
There's resentful Roberta (Candice Bergen) to whom she hasn't spoken in 30 years, along with their soft-spoken college buddy Susan (Dianne Wiest), as well as Alice's adored nephew Tyler (Lucas Hedges), who is supposed to look after the ladies during the day while his aunt dutifully works on her next manuscript.
Unbeknown to Alice, her new, young agent Karen (Gemma Chan) is also aboard, hoping to find out what the secretive novelist's next book is about. And, coincidentally, there's also a popular pulp mystery writer, Kelvin Kranz (Dan Algrant), lurking around.
Although the bittersweet outline is credited to Deborah Eisenberg's short story, apparently Steven Soderbergh encouraged his cast to spontaneously improvise dialogue as each scene progressed. With a minimal crew, he filmed aboard a 2019 voyage from New York-to-Southampton on which many passengers were unaware of the film being shot.
Now there's a reason that most 'pitch' meetings start with a script, hopefully filled with witty dialogue. The screenwriter—who supplies the dialogue—is pivotal to the success of most movies. When actors are left to "improvise" extensively, more often than not, the results are stilted and disappointing. Spontaneity only works for a limited amount of time.
As usual, Soderbergh (The Laundromat, High Flying Bird) does his own cinematography and editing under the pseudonyms Peter Andrews and Mary Ann Bernard. The result is a sketchy, bittersweet curiosity with an abrupt conclusion and unsatisfying epilogues.
On the Granger Gauge, Let Them All Talk is a fragmented 5. Abandon this ship of fools.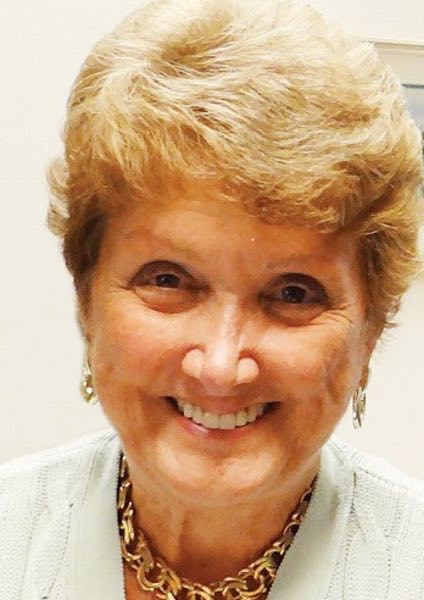 Susan Granger is a product of Hollywood. Her natural father, S. Sylvan Simon, was a director and producer at M.G.M. and Columbia Pictures. Her adoptive father, Armand Deutsch, produced movies at M.G.M.
As a child, Susan appeared in movies with Abbott & Costello, Red Skelton, Lucille Ball, Margaret O'Brien, and Lassie. She attended Mills College in California, studying journalism with Pierre Salinger, and graduated from the University of Pennsylvania with highest honors in journalism.
During her adult life, Susan has been on radio and television as an anchorwoman and movie and drama critic, syndicating her reviews and articles around the world, including Video Librarian. She has appeared on American Movie Classics and Turner Classic Movies. In 2017, her book 150 Timeless Movies was published by Hannacroix Creek Books.
Her website is www.susangranger.com. Follow her on Twitter @susangranger.