Granger At The Movies: The Undoing, Christmas Chronicles 2, Happiest Season
The Undoing
Writer David E. Kelley (Big Little Lies, Ally McBeal) and Danish director Susanne Bier (The Night Manager, Bird Box) collaborate on The Undoing, a compelling six-hour HBO Max mini-series; it's a psychological drama about a wealthy Manhattan couple who seemingly have it all—until a gruesome murder rocks their world.
Dr. Grace Fraser (Nicole Kidman) is an intelligent, insightful clinical psychologist, married to Dr. Jonathan Fraser (Hugh Grant), a renowned pediatric oncologist who becomes a prime suspect when artist Elena Alves (Matilda De Angelis) is brutally bludgeoned in her Spanish Harlem studio.
Grace barely knows the victim apart from a few brief encounters since their sons attend the same elite Upper East Side prep school. Yet over the next few episodes, the marital melodrama deepens, probing the dilemma: "Who can I trust?"
There's the Frasers' traumatized son Henry (Noah Jupe) and Grace's protective father Franklin (Donald Sutherland), along with Elena's son Miguel (Edan Alexander) and husband Fernando (Ismael Cruz Cordova).
Edgar Ramiez plays the lead NYPD detective, Lily Rabe is Grace's best-friend and Noma Dumezweni scores as Jonathan's no-nonsense defense attorney.
"Their lives are artificial constructs in a certain way," says Kelley. "The belief that if you get the right job and your kids go to the right school and you jump through the right societal hoops—there's an illusion to that construct, and what happens when the perpetrators of that illusion begin to believe their own false narratives?"
Based on Jean Hanff Korelitz's best-selling 2014 novel You Should Have Known, there's obviously deep trouble lurking just beneath the superficial veneer of the Frasers' perfect lives. As a result, it's a nail-biter—until the final segment reveals whodunit.
Although Nicole Kidman and Hugh Grant had never worked together before, they achieve great specificity. Statuesque Kidman embodies the role of a devoted wife overwhelmed by her husband's potential for perfidy, while Grant oozes endearing compassion and seductive charm.
On the Granger Gauge of 1 to 10, The Undoing is a suspenseful 7, an addictive crime thriller.
Christmas Chronicles 2
To get into the holiday spirit—you may be wondering what's new at the North Pole.
In Christmas Chronicles 2, Kurt Russell and Goldie Hawn team up for the first time in 30 years—since their 1987 comedy Overboard—to play Santa and Mrs. Claus.
The story picks up two years after the first movie. A 'true believer' in Santa Claus, Kate Pierce (Darby Camp) is now into self-centered teenage rebellion, furious that she has to spend her Christmas vacation in Cancun, Mexico, with her widowed mom Claire (Kimberly Williams-Paisley), her older brother Teddy (Judah Lewis), her mom's beau Bob (Tyrese Gibson) and his son Jack (Jahizer Bruno).
She's into serious sulking when nefarious Belsnickel (Julian Dennison), a banished elf-turned-human with a New Zealand accent, sends unsuspecting Kate and Jack through a wormhole to the North Pole.
Then they're off on an Arctic action-adventure, complete with sleigh chases that eventually take Kate back in time to Boston's Logan International Airport in 1990. That's where Santa teams up with Darlene Love for an impromptu musical number—The Spirit of Christmas—with stranded holiday travelers.
Back in 1990, Chris Columbus directed Home Alone, which has become a Christmas classic. Now he's into subversive sub-plots and origin myth-making, casting Malcolm McDowell as Hakan, the magical Forest Elf elder who helps re-ignite the Christmas Star.
Columbus slyly inserts some elf-centric fandom fun by having the Santa's Village Theater playing Elf. Then when the elves are infected with 'Elfbane,' the marquee subtly switches to Bad Santa.
The Yulish (Elvish) dialogue was created by Game of Thrones language consultant David J. Peterson. And you can glimpse Chris Columbus' real-life daughter, Violet, as the airport cashier who gives Kate grief over a $20 bill.
Bottom line: there's a family-friendly life-lesson that Christmas is more about who you celebrate the holiday with, rather than where you celebrate it.
On the Granger Gauge, Christmas Chronicles 2 is a sweetly sentimental 7—streaming on Netflix.
Happiest Season
Don't get me wrong. I'm all in favor of diversity and inclusiveness, but Happiest Season, a lesbian update on Guess Who's Coming to Dinner? doesn't have a shred of believability.
Since her parents died, Abigail—a.k.a. Abby (Kristen Stewart)—has never been into the holiday season. Despite that, her live-in girl-friend, Harper (Mackenzie Davis), impulsively insists that Abby come home with her to celebrate with her family.
"It's five days," reasons Abby. "How bad can it be?"
Problem is: closeted Harper hasn't 'come out' to her conservative parents: hyper-judgmental Ted Caldwell (Victor Garber), who is running for mayor in their small Pennsylvania town, and uptight Tipper (Mary Steenburgen), who's determined to get a proper family photo on Instagram.
"I can assure you this family has nothing to hide," brags Ted to a prospective supporter.
So reluctant Abby must pretend she's Harper's straight, single roommate, which certainly hampers her plans to propose marriage to Harper on Christmas morning.
But their superficial charade doesn't fool Harper's hyper-competitive older sister Sloane (Alison Brie), married Eric (Burl Moseley) with mixed-race twins, although it completely eludes their quirky younger sister Jane (Mary Holland), who has spent 10 years writing a fantasy novel.
Plus, there's Harper's ex-boyfriend Connor (Jake McDorman), who keeps turning up at family gatherings, along with Harper's 'secret' high-school ex-girlfriend, Riley (Aubrey Plaza).
Superficially scripted by Mary Holland and actor-turned-director Clea DuVall, it's a glossy Christmas rom-com that underscores the universal desire for acceptance by your loved one's family, along with the fear of rejection.
"I'd never seen a movie that really represented my experience," openly gay DuVall explains. "Any LGBTQ+ people were, if they were there at all, side characters."
Unfortunately, the characters are familiar, two-dimensional caricatures, and heavy-handed clichés abound.
Winner of several Emmys for Schitt's Creek, Dan Levy is the saving grace. His sensitive portrayal of the incredulous 'best-friend' delivers the most heartfelt moments, particularly his observations about empathy and coming-out.
On the Granger Gauge, Happiest Season is a frosty, formulaic 5, making the Yuletide gay.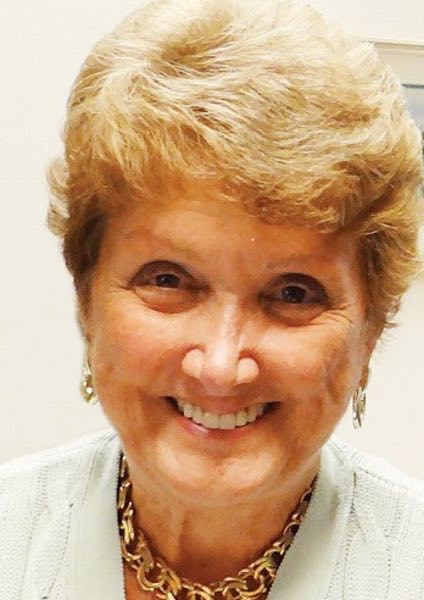 Susan Granger is a product of Hollywood. Her natural father, S. Sylvan Simon, was a director and producer at M.G.M. and Columbia Pictures. Her adoptive father, Armand Deutsch, produced movies at M.G.M.
As a child, Susan appeared in movies with Abbott & Costello, Red Skelton, Lucille Ball, Margaret O'Brien, and Lassie. She attended Mills College in California, studying journalism with Pierre Salinger, and graduated from the University of Pennsylvania with highest honors in journalism.
During her adult life, Susan has been on radio and television as an anchorwoman and movie and drama critic, syndicating her reviews and articles around the world, including Video Librarian. She has appeared on American Movie Classics and Turner Classic Movies. In 2017, her book 150 Timeless Movies was published by Hannacroix Creek Books.
Her website is www.susangranger.com. Follow her on Twitter @susangranger.