Granger At The Movies: Mank, Enola Holmes, Run
Mank
Are you curious about how Orson Welles' Citizen Kane (1941) got made?
Judging by Once Upon a Time...in Hollywood, A Star Is Born & La La Land, the movie industry loves its own past, so director David Fincher (The Social Network) wants to set the record straight with Mank, working from a witty, character-study backstory by his late father, Jack Fincher.
Citizen Kane
was written by Herman J. Mankiewicz (Gary Oldman), a misanthropic alcoholic. Mank was convalescing from a broken leg in a cabin in the Mojave Desert, working on Orson Welles' (Tom Burke) next project.
Told through flashbacks, that revolves around Mank's relationship with crusty newspaper tycoon William Randolph Hearst (Charles Dance) and his much younger mistress, enticing actress Marion Davies (Amanda Seyfried). She calls Hearst "Pops," telling Mank: "I live in a fishbowl, but I can have everything I want."
Plus, there's MGM's legendary executives Irving Thalberg (Ferdinand Kingsley) and Louis B. Mayer (Arliss Howard). "Movies are a memory," Mayer wryly explains. "We still own the product. That's the magic of the movies."
In cahoots with Hearst, these tycoons destroyed the 1934 California gubernatorial campaign of socialist/novelist Upton Sinclair, utilizing "fake news."
Chameleon-like Gary Oldman (Oscar-winner as Winston Churchill in The Darkest Hour) is riveting as Mank, a scrappy raconteur who dissects America's power structure, noting the difference between socialism and communism: "In socialism, everyone shares the wealth. In communism, everyone shares the poverty."
Cinematographer Erik Messerschmidt films in black-and-white, achieving remarkable authenticity, aided by production designer Donald Graham Burt and costumer Trish Summerville, plus Trent Reznor & Atticus Ross's jazzy score.
My only quibble is that 24 year-old wunderkind Orson Welles turns out to be a very minor character; I wish there'd been more about him.
FYI: Citizen Kane did not win Best Picture; that Oscar went to How Green Was My Valley. Although Kane was nominated in nine categories, only Mank & Welles won for Best Original Screenplay.
On the Granger Gauge of 1 to 10, Mank is a bitterly caustic 9. Aimed at cinephiles, it's an immersive footnote to cinematic history, streaming on Netflix.
Enola Holmes
When I viewed Enola Holmes, I thought it was the beginning of a new Sherlock Holmes-based series. In the future, perhaps, it may be but, right now, it's a Netflix movie.
Based on the first of Nancy Springer's series of YA novels, set in 1884, it revolves around Sherlock's teenage sister Enola, played by plucky Millie Bobby Brow (best known as Eleven in TV's Stranger Things), who faces the camera and addresses the audience directly.
Born when Sherlock (Henry Cavill) and Mycroft (Sam Claflin) were already grown and gone, Enola was raised by her eccentric, widowed mother, Eudoria (Helena Bonham Carter), who home-schooled her to be an independent, free-thinking woman, a rarity in in Victorian England.
Along with excelling in chemistry, cryptograms and chess, clever Enola is also adept at archery and fencing. Then on the morning of Enola's 16th birthday, Eudoria disappears, leaving only a lovely but cryptic gift for her bewildered daughter.
Forced to return home and care for Enola, Mycroft is eager to enroll her in a 'finishing school,' where the prim headmistress (Fiona Shaw) is reputed to be able to turn unsophisticated girls into "acceptable wives and responsible mothers."
"I have my own company," cheeky Enola explains, noting that her name – spelled backwards – is "alone." So she runs off, disguised as a boy, hoping to find her beloved mother in London.
Along the way, she meets another teenage runaway, Viscount Tewkesbury/Marquis of Basilwether (Louis Partridge), who becomes her friend as she tries to enlist reticent Sherlock in her quest.
Episodically scripted by Jack Thorne (Harry Potter and the Cursed Child), it's directed by Harry Bradbeer (Fleabag), who deftly includes the controversial issue of Parliamentary reform and expanding voting rights to include women.
On the Granger Gauge, Enola Holmes is a delightfully subversive 7. I want sequels…
Run
After Netflix's Ratched, Sarah Paulson has become TV's malevolent angel-of-mercy. In Hulu's new thriller Run, she plays a possessively controlling mother suffering from Munchausen syndrome-by-proxy. That's a mental health issue—a form of child abuse—in which a warped caregiver causes an illness to a person under her care—like a child with a disability.
As a self-sacrificing single mother, Diane Sherman (Sarah Paulson) has devoted the last 17 years to caring for her 'special needs' daughter, Chloe (Kiera Allen), who is paralyzed from the waist down, asthmatic and diabetic with serious heart and skin issues.
Despite her handicaps, Chloe is smart, resourceful and eager to attend the University of Washington. "Chloe's the most capable person I know," Diane tells some fellow homeschoolers.
Problem is: Chloe suddenly discovers that the new green-and-white pills that her mother is feeding her are prescribed for her mother, not her. Suspicious, Chloe is determined to find out what the medication is, which leads her into questioning everything else about her life.
Written by Sev Ohanian and director Aneesh Chaganty (Searching), it's basically a mother/daughter two-hander in the sinister, suspenseful style of Alfred Hitchcock and M. Night Shyamalan, culminating in the ultimate co-dependency payback.
This is the first time in 70 years—since Sign of the Ram (1948)—that a Hollywood film has featured a wheelchair-confined character portrayed by a disabled actor. Newcomer Kiera Allen uses a wheelchair in real life.
"There's so little media representation of people with disabilities that I feel like I'm representing an entire community, not only in the authenticity of casting, but also in the story," Allen says. "This is not a girl who's made to be a victim or who's only there to inform another characters journey. Her disability is part of that, but it doesn't define who she is. It's similar to the way I view myself."
On the Granger Gauge, Run is a sadistic, insidious 6, streaming on Hulu.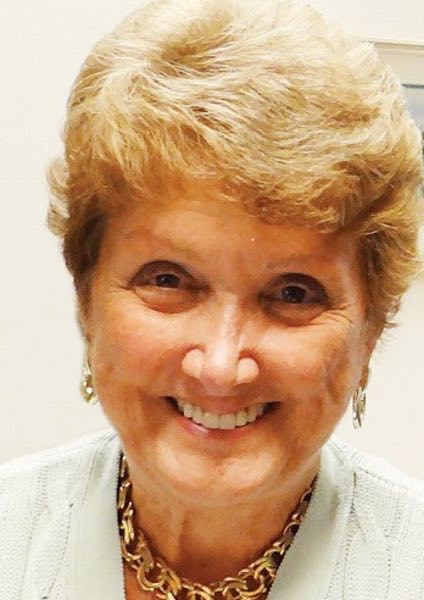 Susan Granger is a product of Hollywood. Her natural father, S. Sylvan Simon, was a director and producer at M.G.M. and Columbia Pictures. Her adoptive father, Armand Deutsch, produced movies at M.G.M.
As a child, Susan appeared in movies with Abbott & Costello, Red Skelton, Lucille Ball, Margaret O'Brien, and Lassie. She attended Mills College in California, studying journalism with Pierre Salinger, and graduated from the University of Pennsylvania with highest honors in journalism.
During her adult life, Susan has been on radio and television as an anchorwoman and movie and drama critic, syndicating her reviews and articles around the world, including Video Librarian. She has appeared on American Movie Classics and Turner Classic Movies. In 2017, her book 150 Timeless Movies was published by Hannacroix Creek Books.
Her website is www.susangranger.com. Follow her on Twitter @susangranger.