Residents gathered on the Town Green on Friday, November 10 to honor Weston veterans in the annual ceremony held by the town's Veterans Affairs Committee.
Matt Vanlandingham of the committee officiated, welcoming guests and introducing speakers. The Weston High School Choral Group sang the National Anthem and led the Pledge of Allegiance. A wreath was placed by members of the high school American Heroes Club, who had, with the Boy Scouts, laid out a display of American flags around the Green's ellipse. Rev. Jack Mahoney of Norfield Congregational Church led a prayer.
The annual Remembrance Remarks were delivered by Captain Peter Dey of the U.S. Marine Reserves.
Mr. Dey, an English teacher at Weston Middle School, spoke of the meaning of Veterans Day to veterans. "There is no obligation for the citizens of this country to honor us veterans," he said. "Veterans Day is not about veterans honoring veterans. It's about the country choosing, willingly, to honor the veteran. That's special. That's sacred."
First Selectwoman Samantha Nestor thanked veterans for their service and the Veterans Affairs Committee for "teaching our community about the value of service." She also honored the families of service members. "Going into the military is not just one person," she said. "It's an entire family."
The ceremony closed with scout Brownies and Daisies distributing hand-drawn thank-you cards to the veterans present.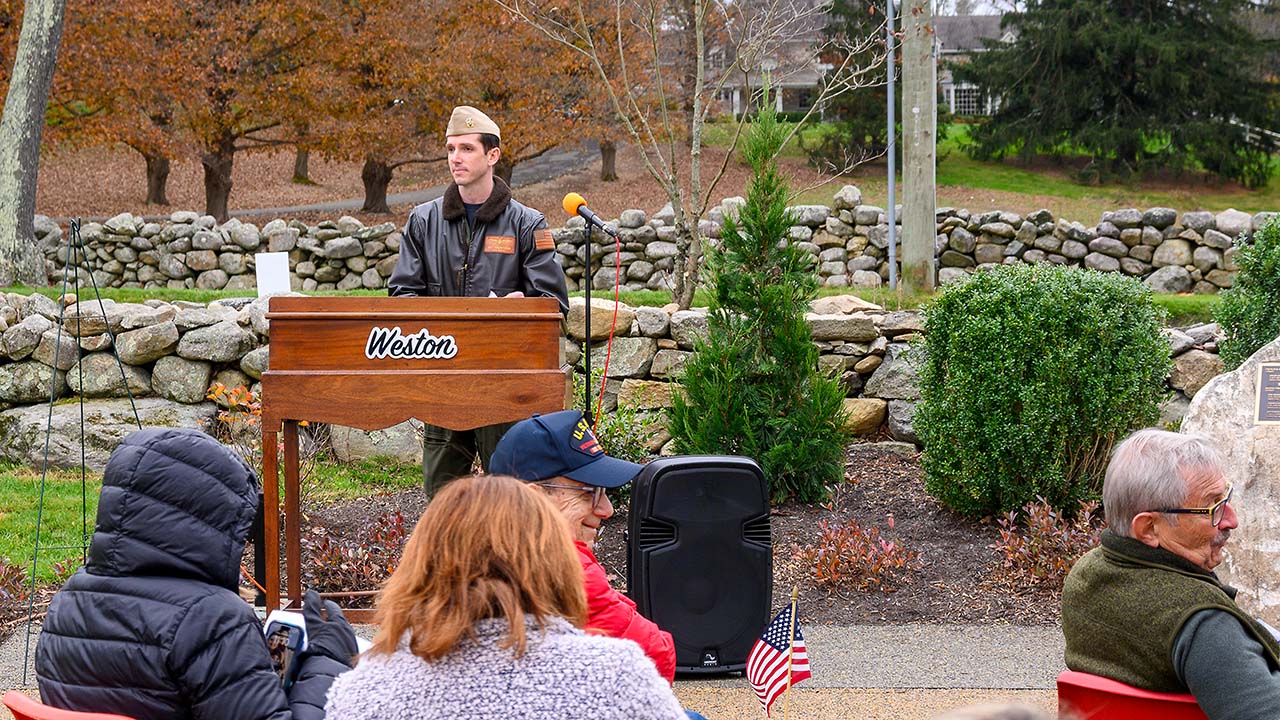 Mr. Vanlandingham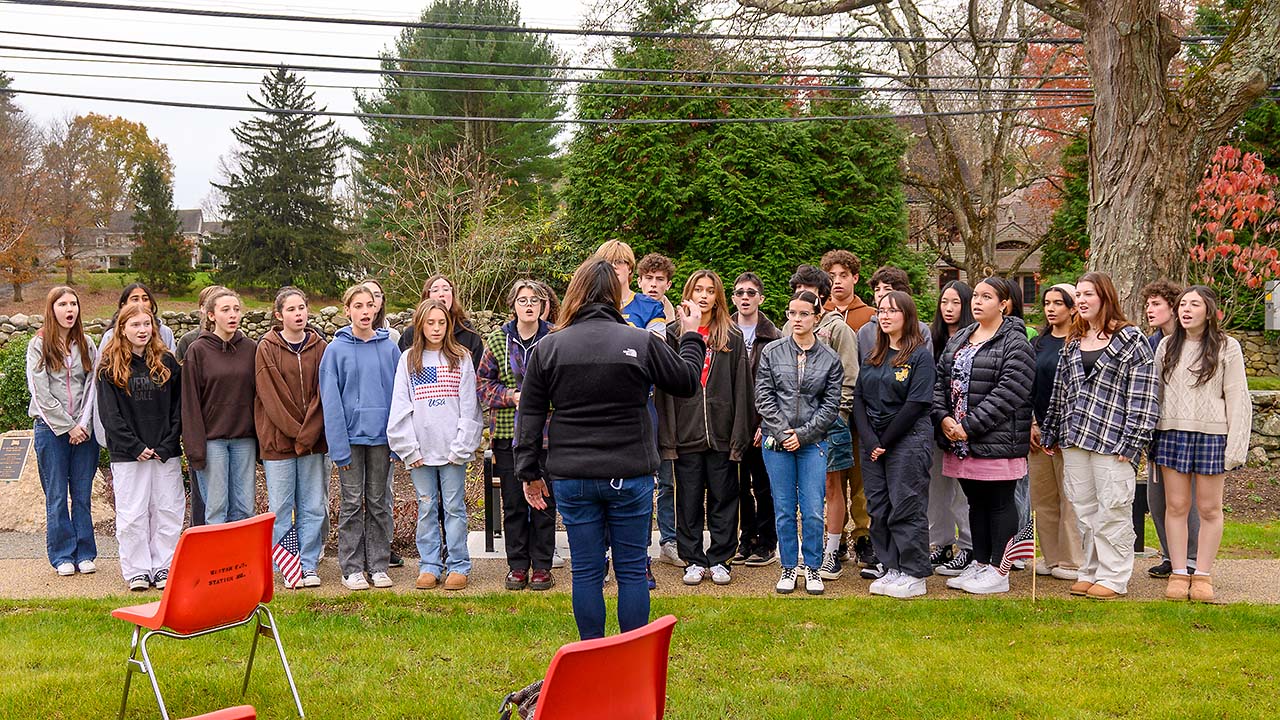 Weston High School choral singers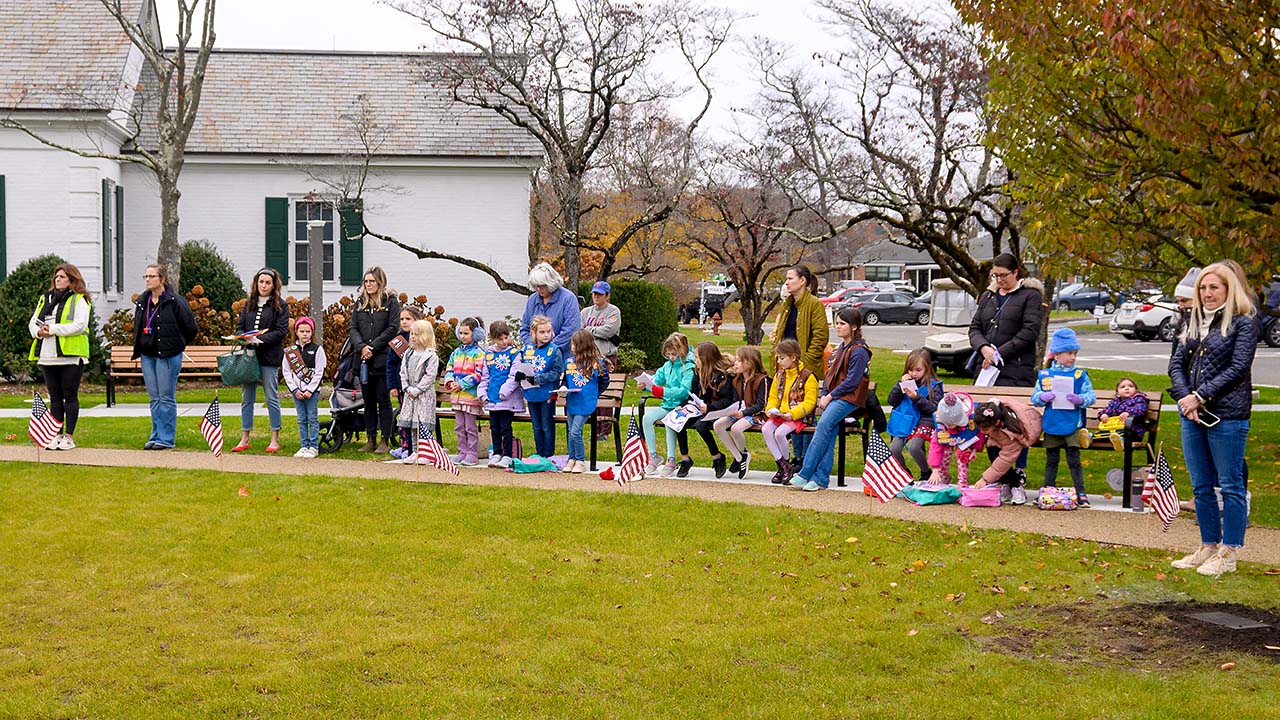 Brownies and Daisies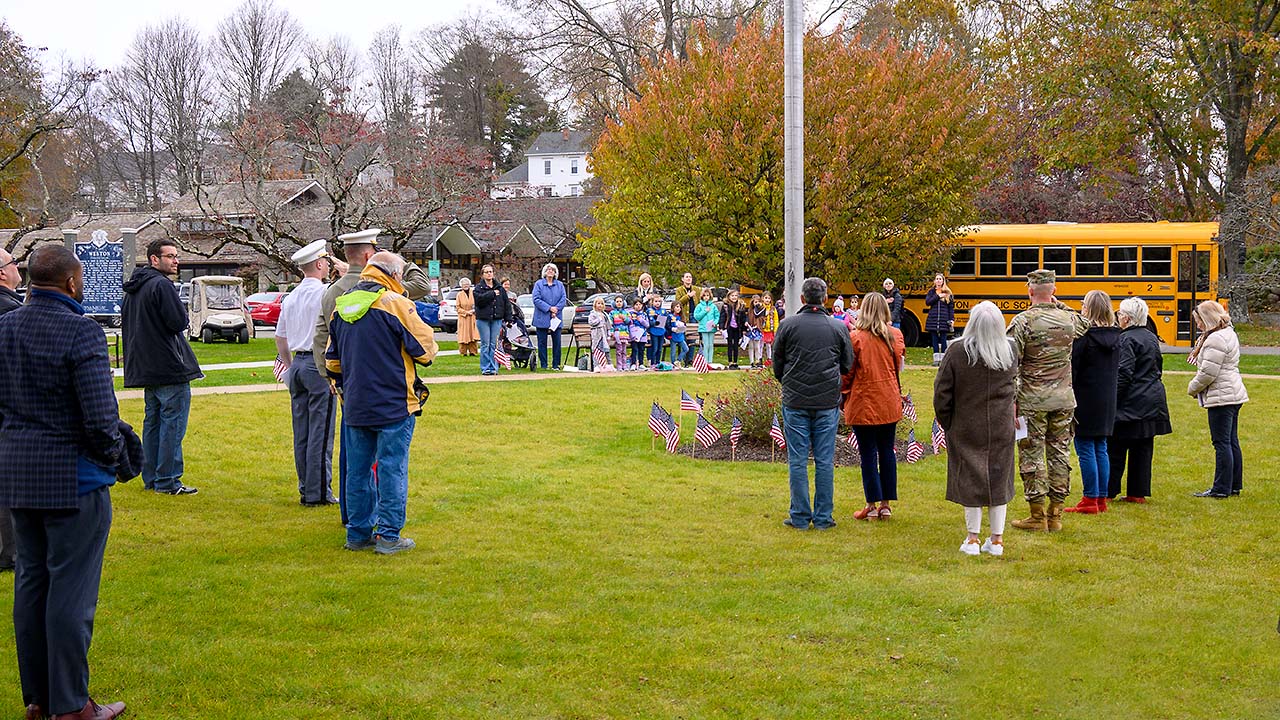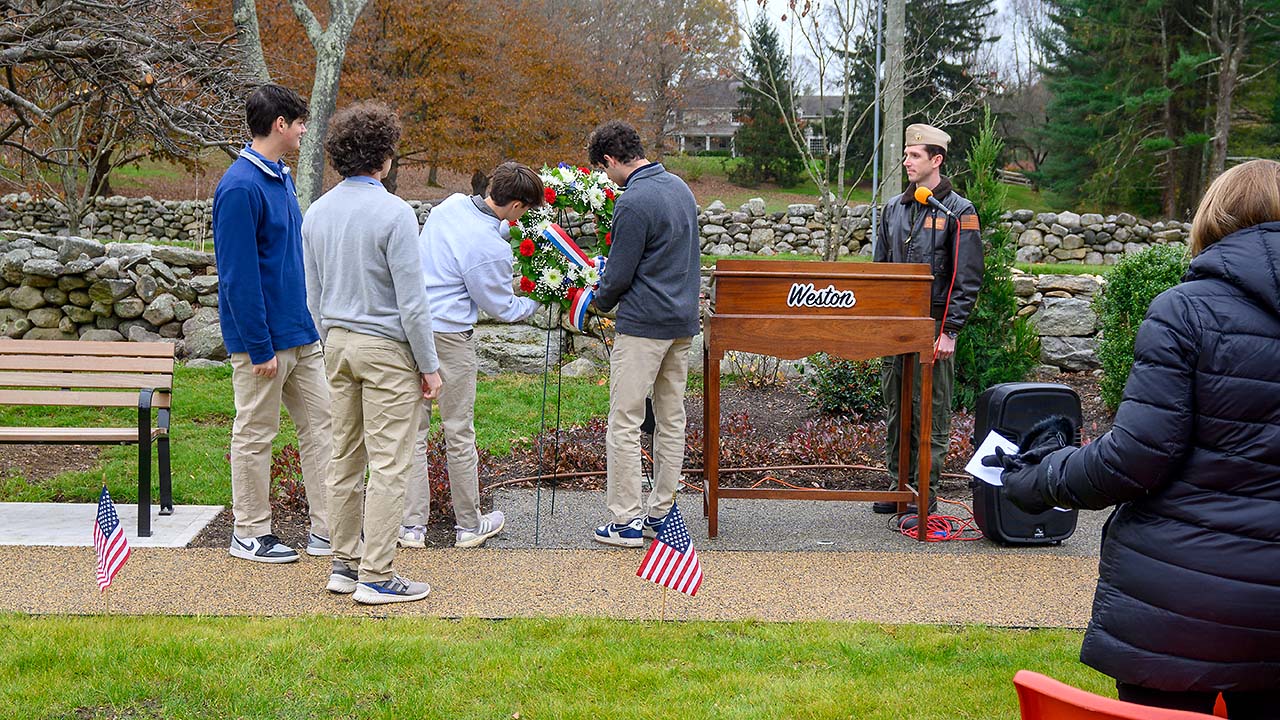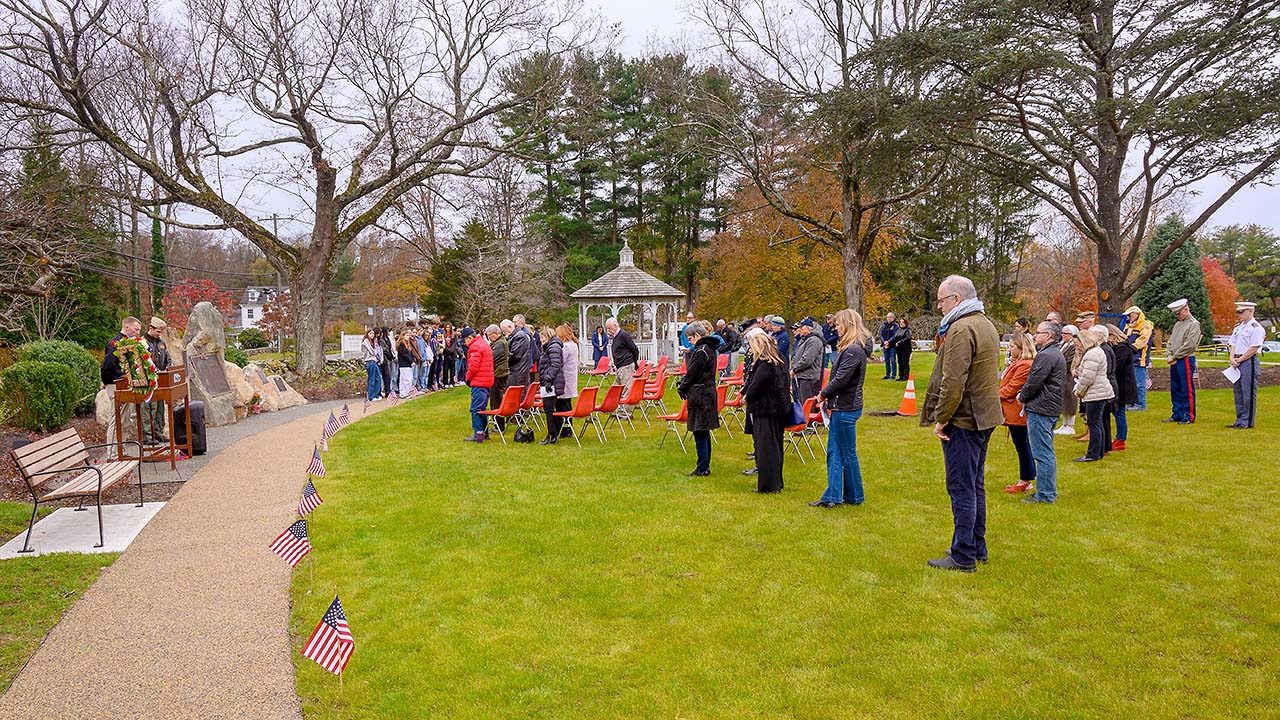 Rev. Mahoney leads a prayer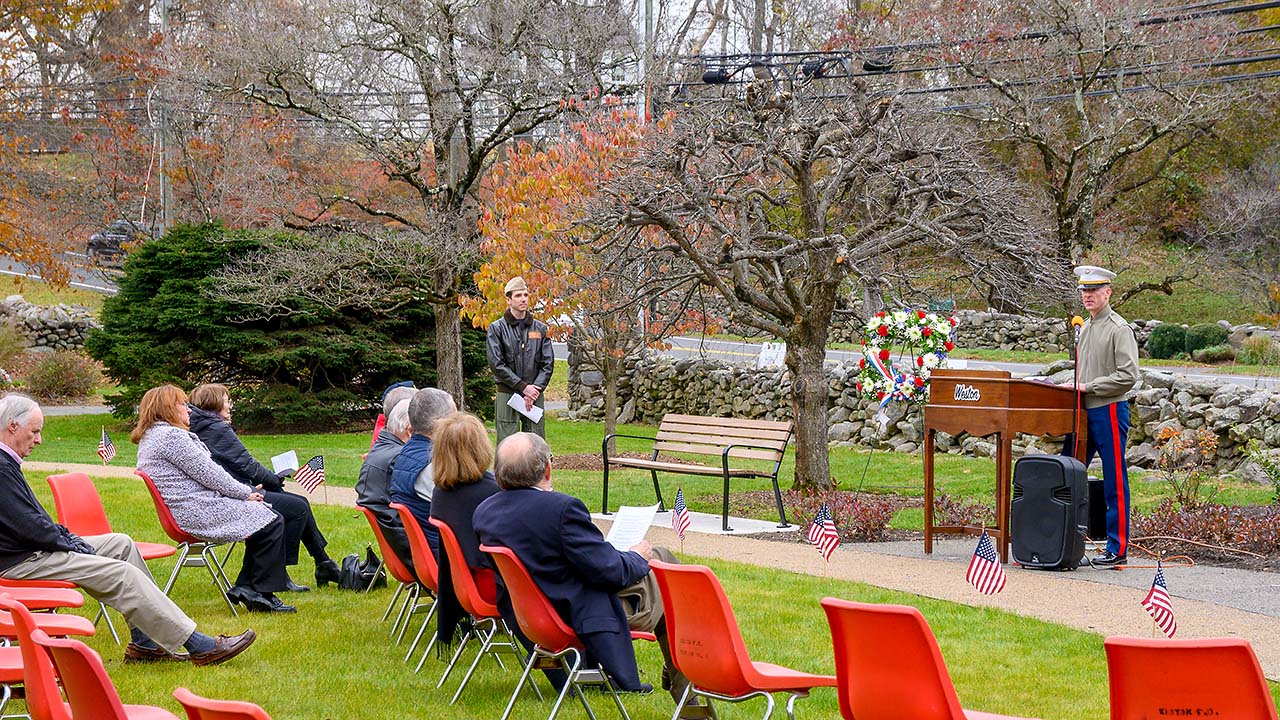 Remarks by Capt. Dey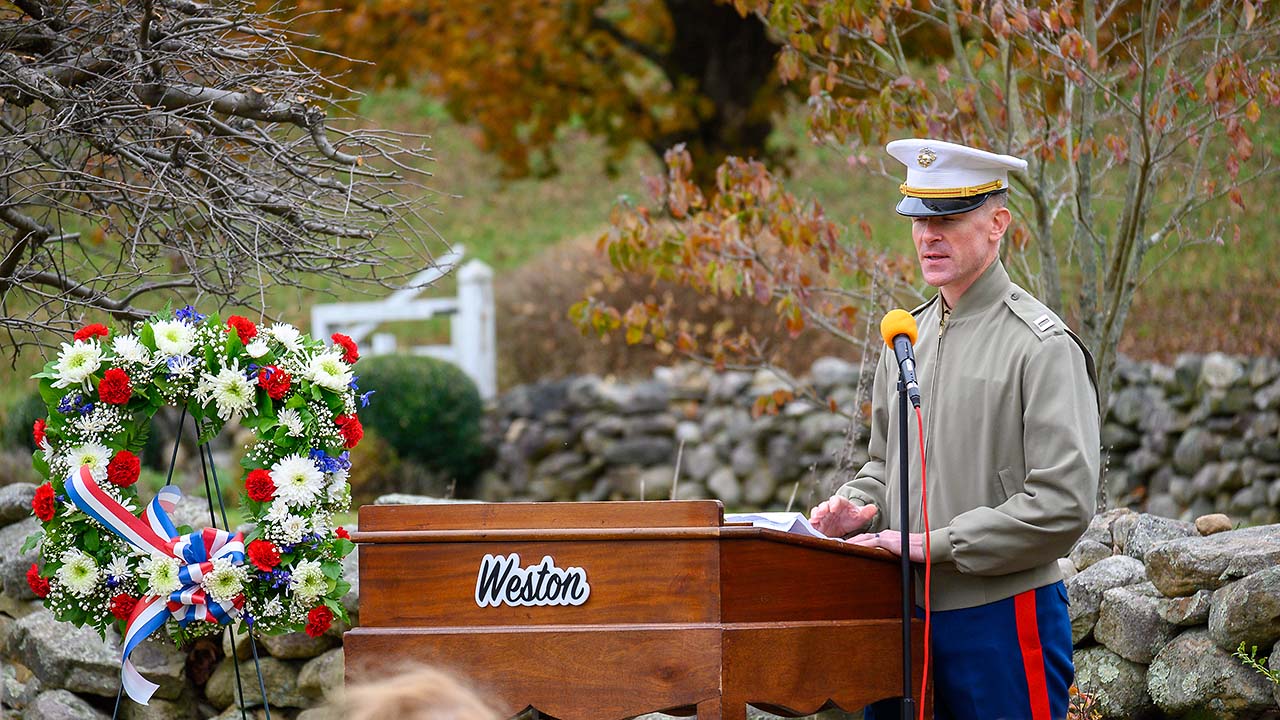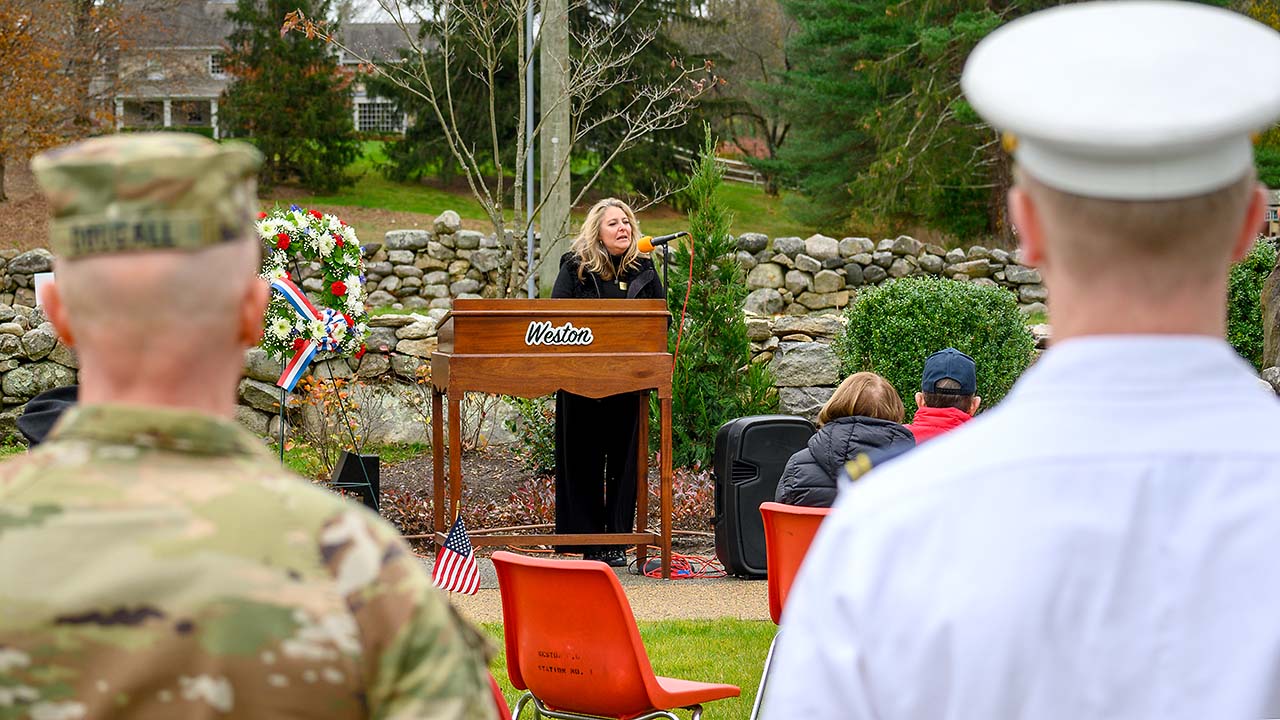 First Selectwoman Nestor