Below, scenes from the Town Green on Wednesday evening, where hundreds of Weston residents gathered to stand in unity against antisemitism.
"Our town has always thrived on the principles of inclusivity, respect, and support for one another," said First Selectwoman Samantha Nestor, before introducing the speakers, beginning with Rabbi Michael Friedman of Temple Israel.
Those gathered also heard from Weston Police Captain Matthew Brodacki, Rev. Jack Mahoney of Norfield Congregational Church, Ofek Moscovich from the Jewish Federation of Greater Fairfield County, Rabbi Levi Stone of the Chabad Schneerson Center, Peter Stack, representing Emmanuel Episcopal Church, Michael Loeb of the Anti Defamation League, Shara Kolodney, who organized the event, Rabbi Jeremy Wiederhorn from TCS in Westport, Selectwoman Amy Jenner, and Marc Fontaine.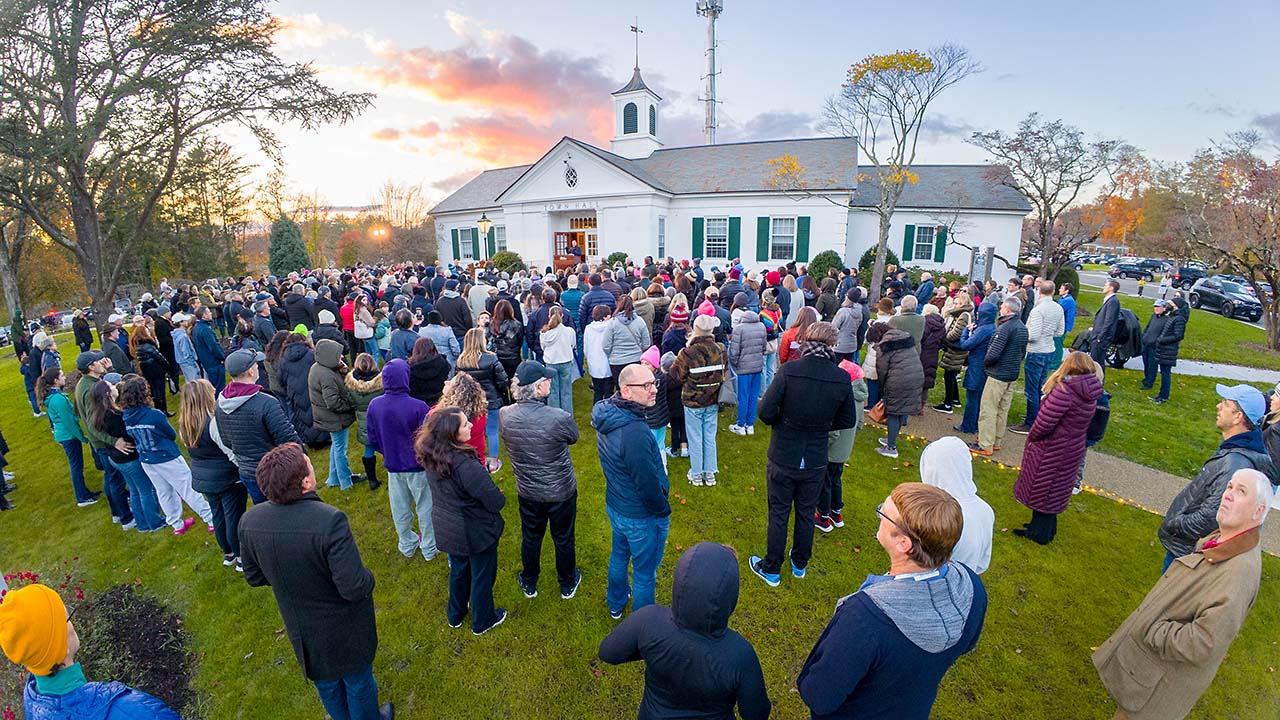 Rabbi Friedman begins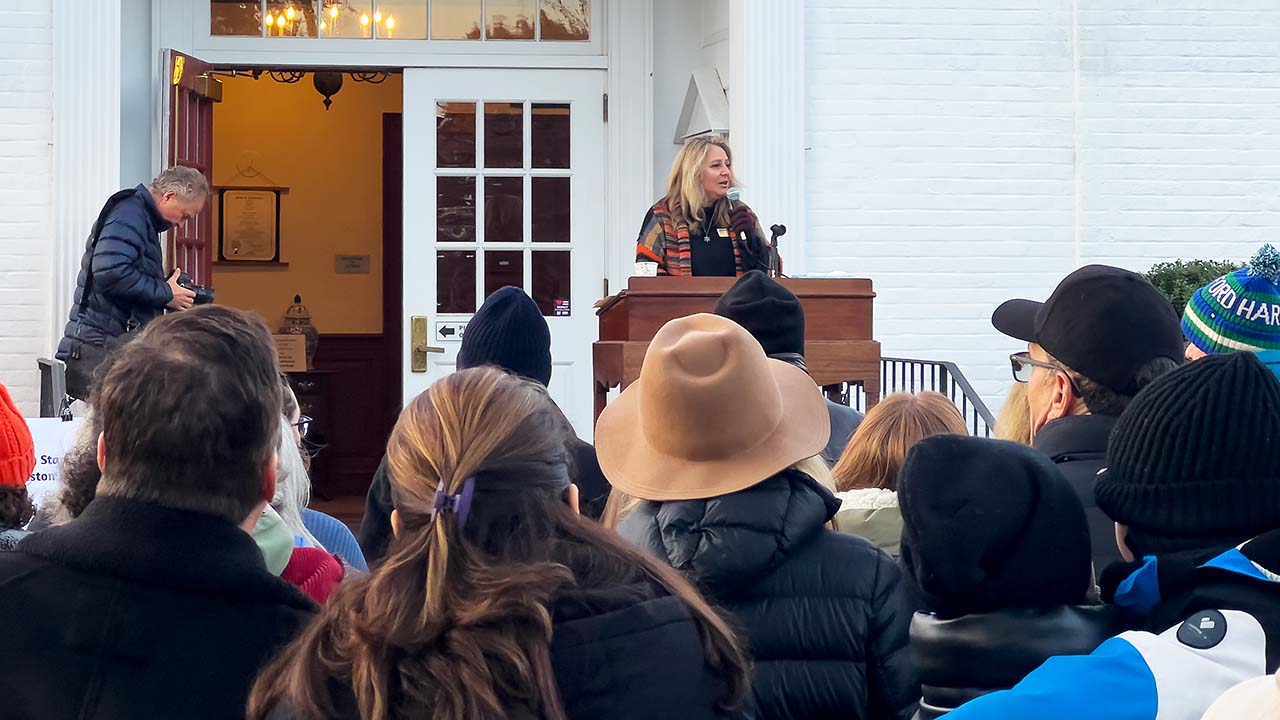 Ms. Nestor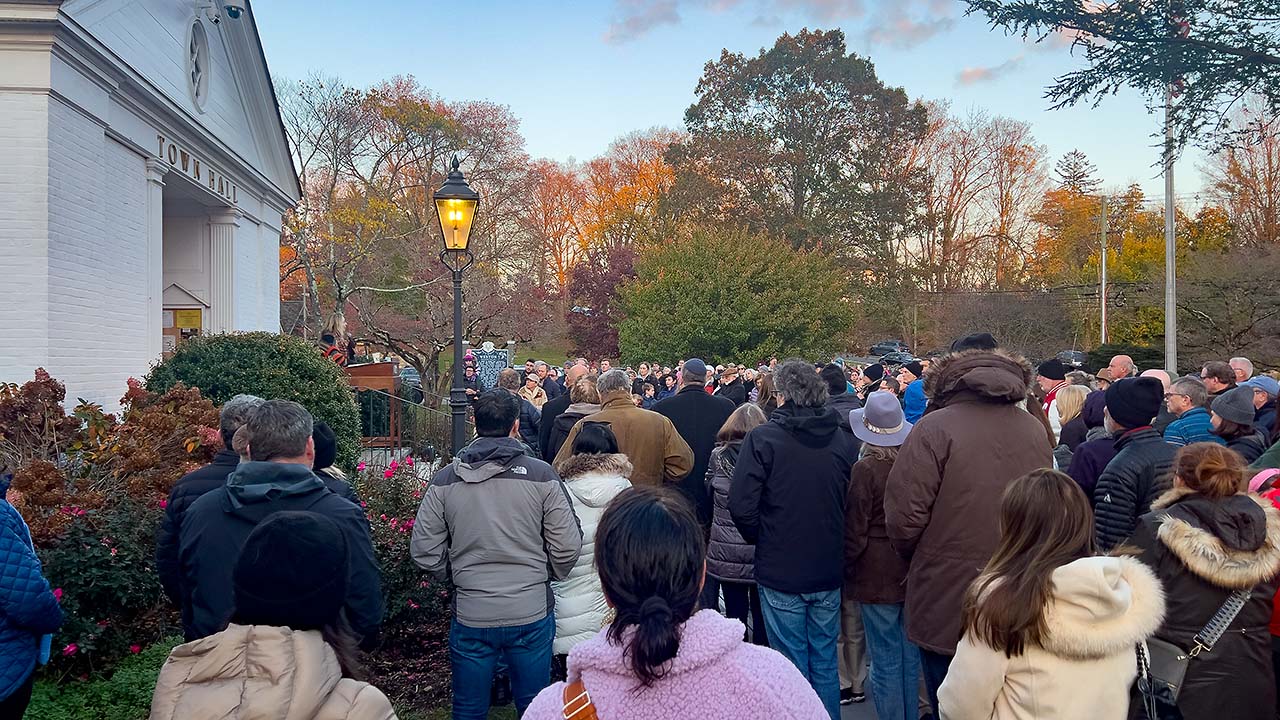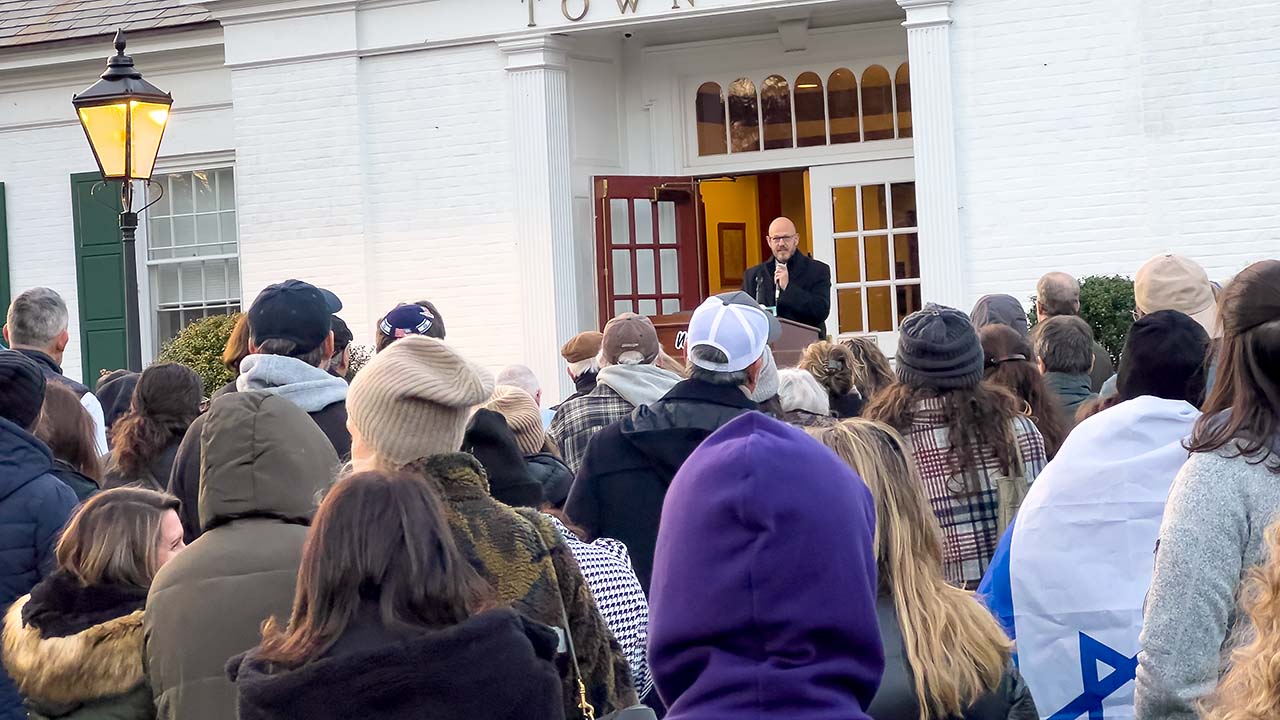 Captain Brodacki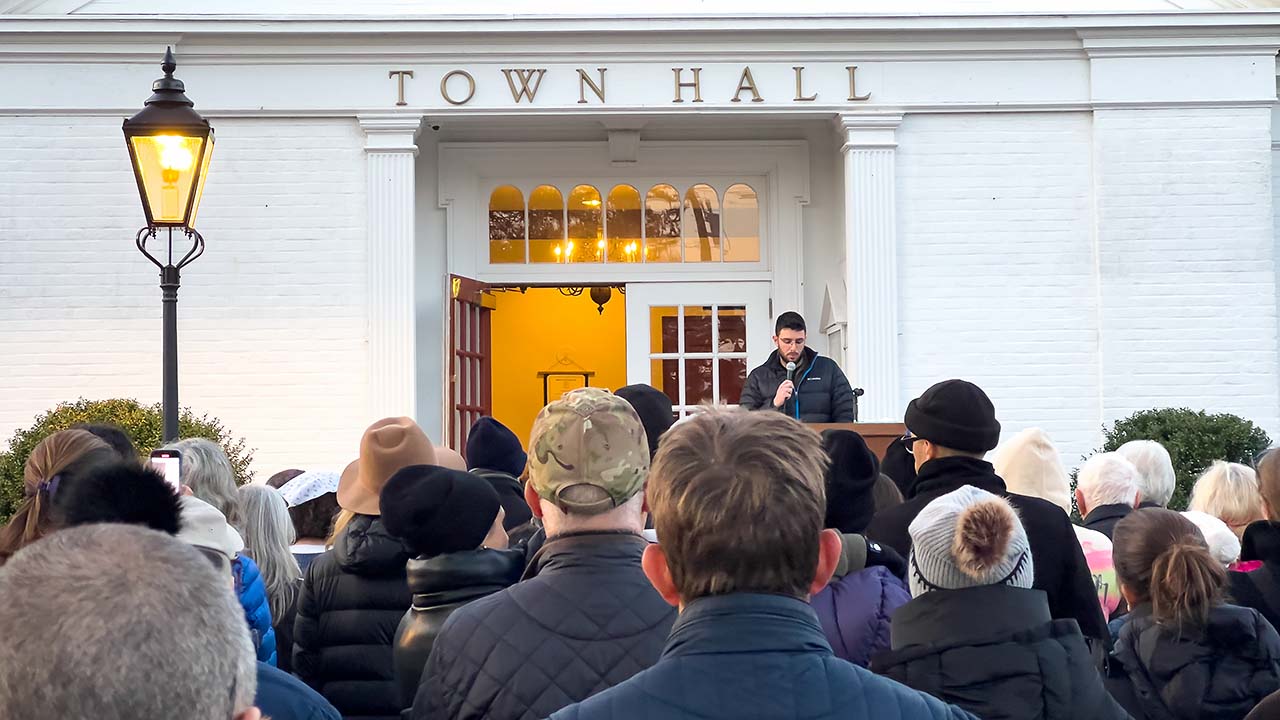 Mr. Moscovich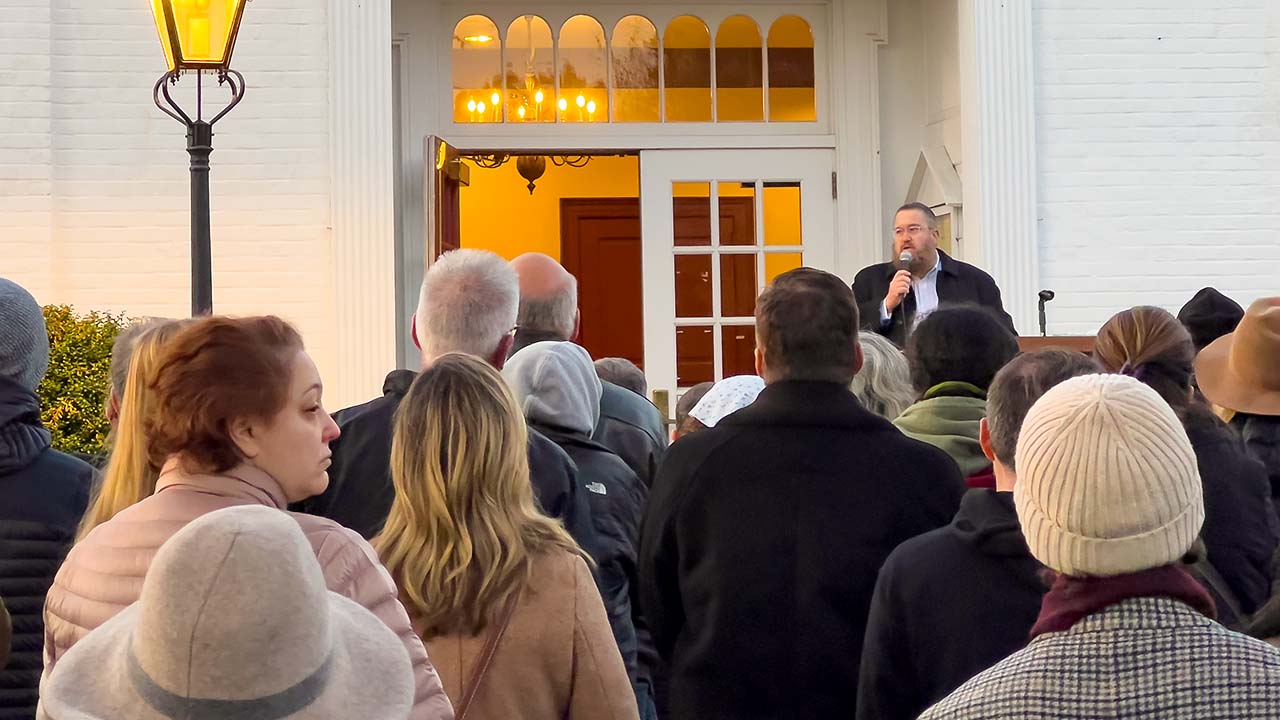 Rabbi Stone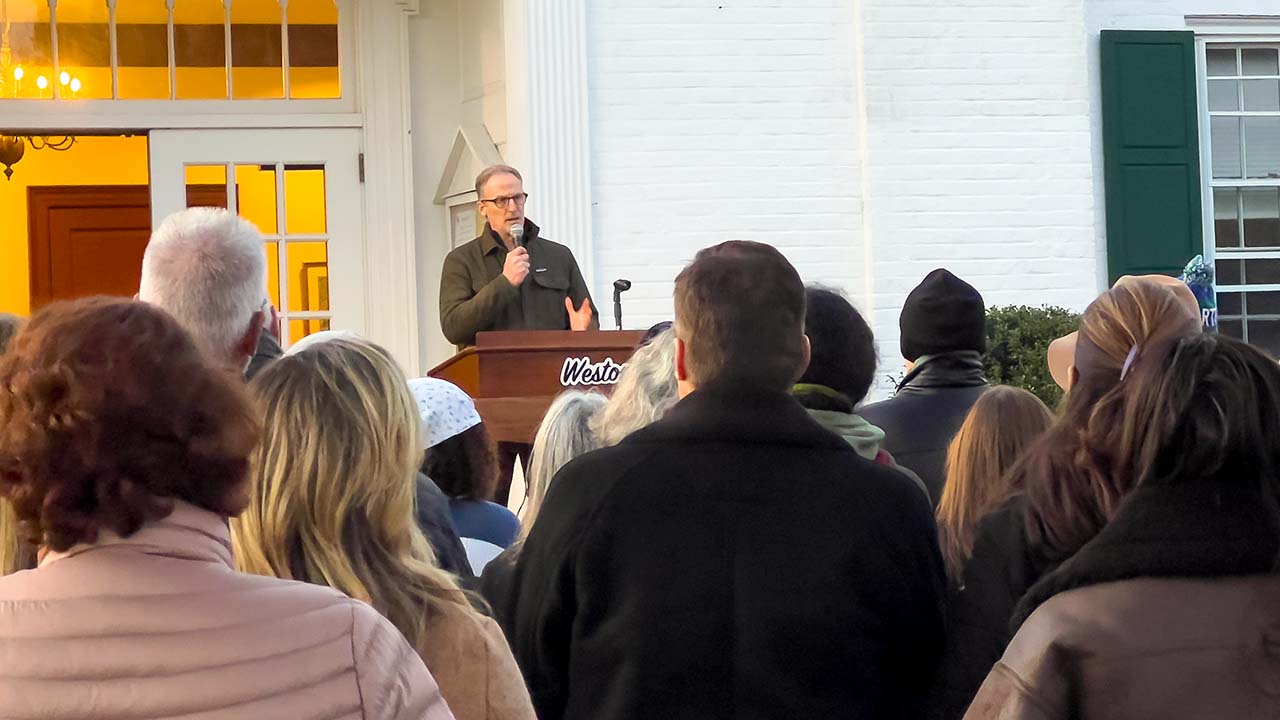 Mr. Stack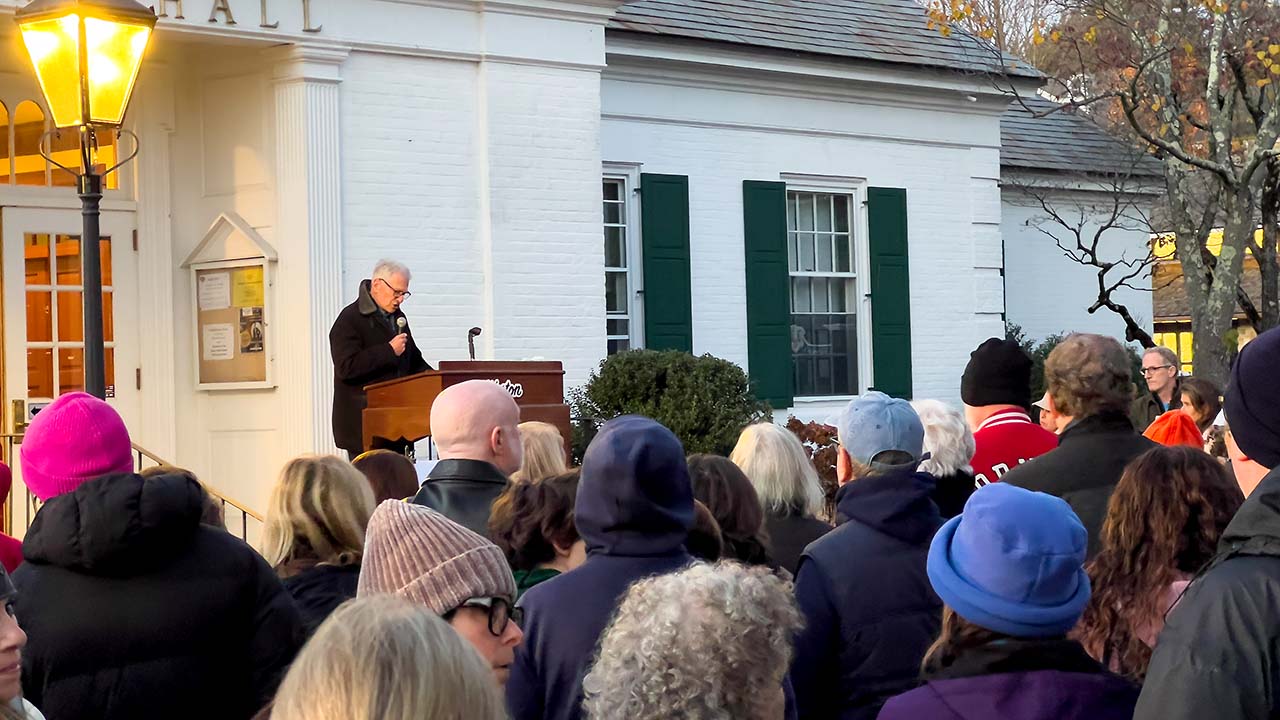 Mr. Loeb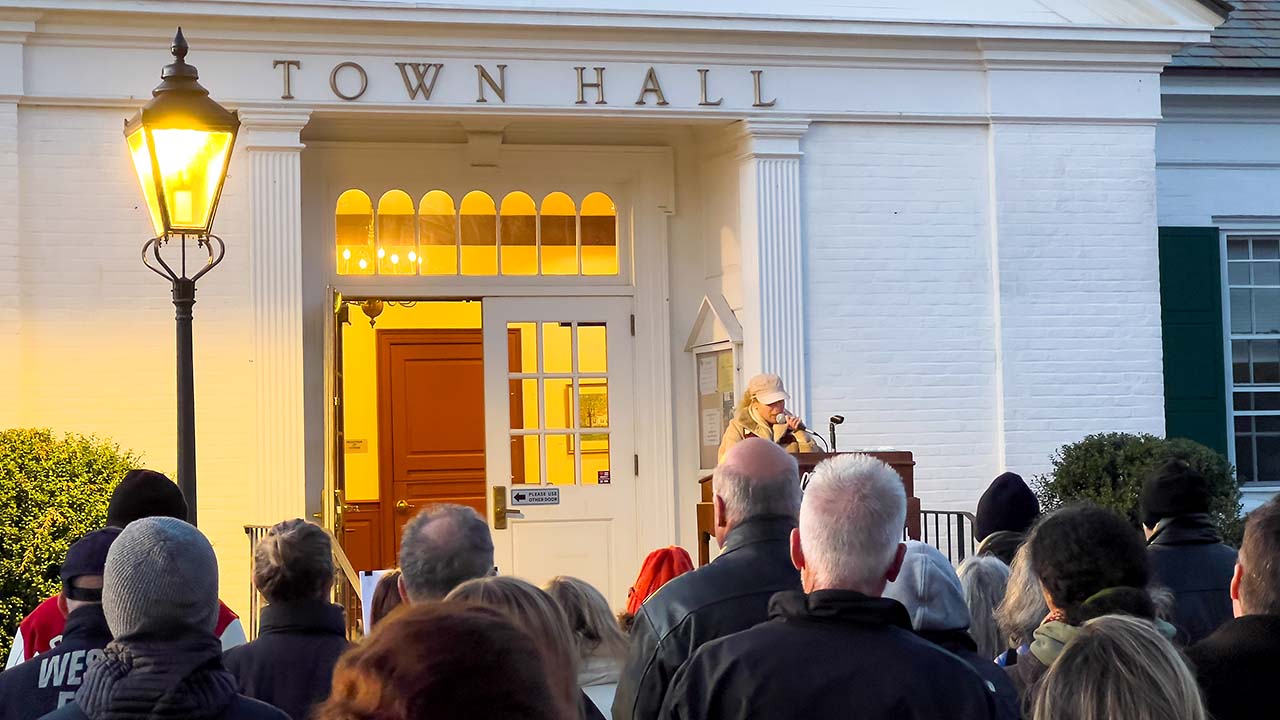 Ms. Kolodney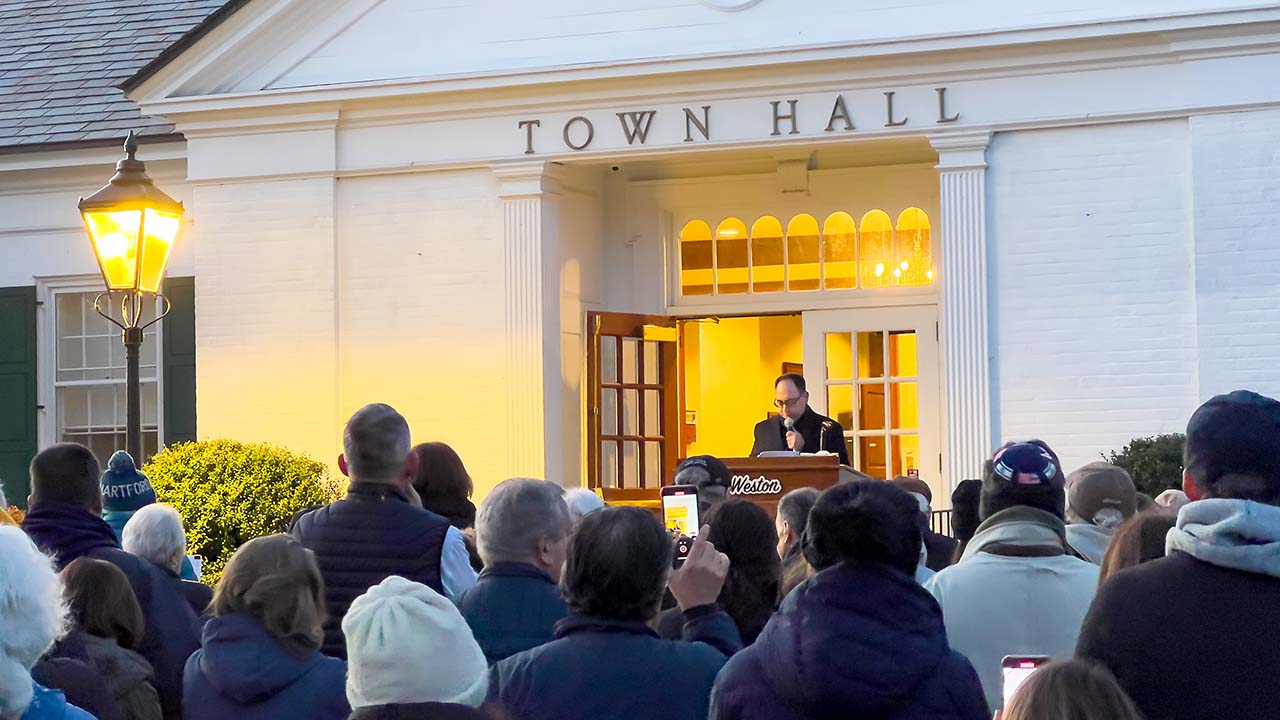 Rabbi Wiederhorn