From the Weston Police Department:
In the early hours of October 29th, 2023 the Weston Police Department received information that one Israel sign was stolen from a residential property in town, and signs defaced in two separate locations.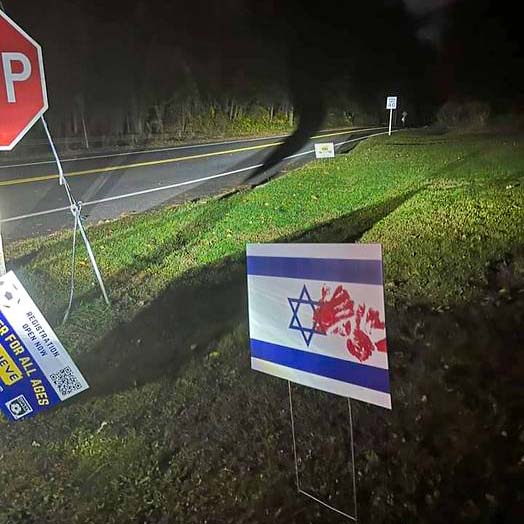 The Weston Police Department is asking for the public's assistance if they have any knowledge or have encountered a defaced or stolen sign.
If you see a heavier than normal police presence, please know we will be out conducting neighborhood canvases, checking the area for residential security cameras, processing physical evidence, and establishing a fact pattern as it relates to the investigation.
The Weston Police Department stands firmly with the community against all racism, antisemitism, and hate crimes.
If you see a defaced sign or have any information about stolen or defaced signs the Weston Police Department is asking that residents contact the 24 hour communication center at 203.222.2600 so it can be processed carefully.
Federal and State Law Enforcement agencies are also being notified to share the information in the region.