Hundreds gathered at Temple Israel in Westport on Monday evening in support of and in solidarity with Israel, two days after shocking Hamas attacks left thousands dead, injured, or kidnapped.
Carin Savel, CEO of the Jewish Federation of Greater Fairfield County, opened the evening with the words of Israeli President Isaac Herzog, who earlier in the day said in a virtual meeting that "since the Holocaust, this is the day the most Jews have been slaughtered."
(Story continues after photos)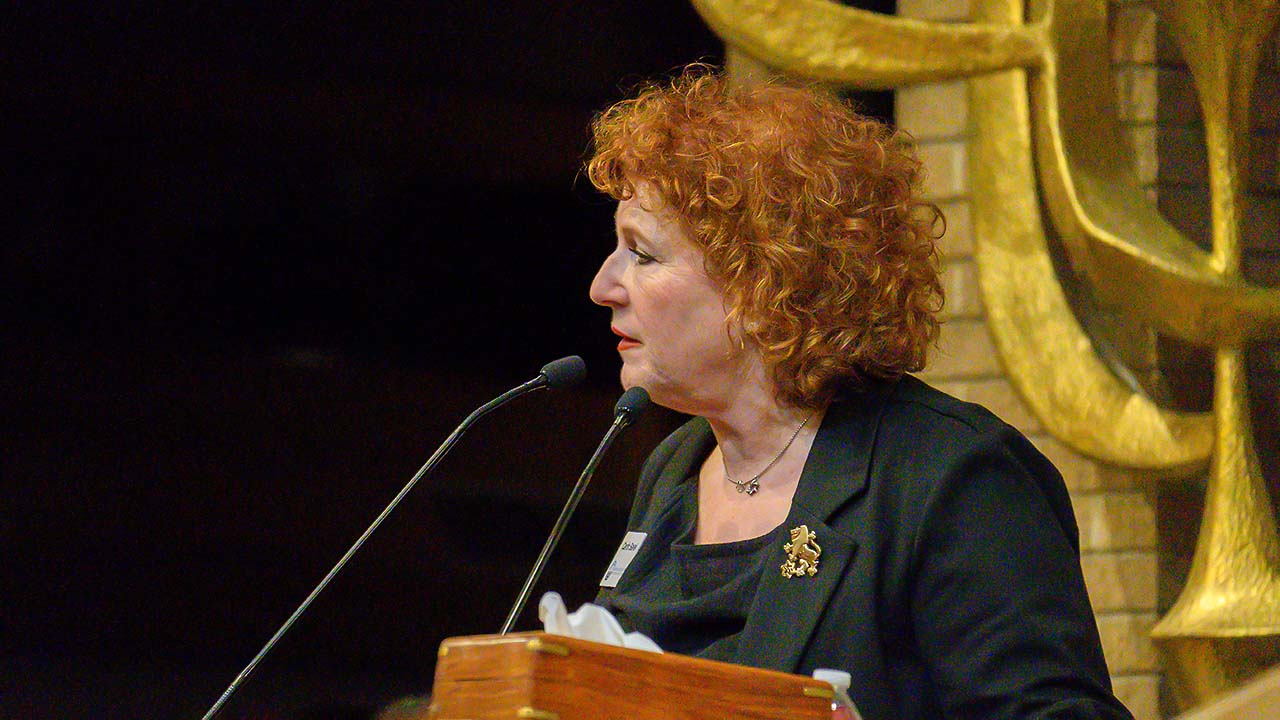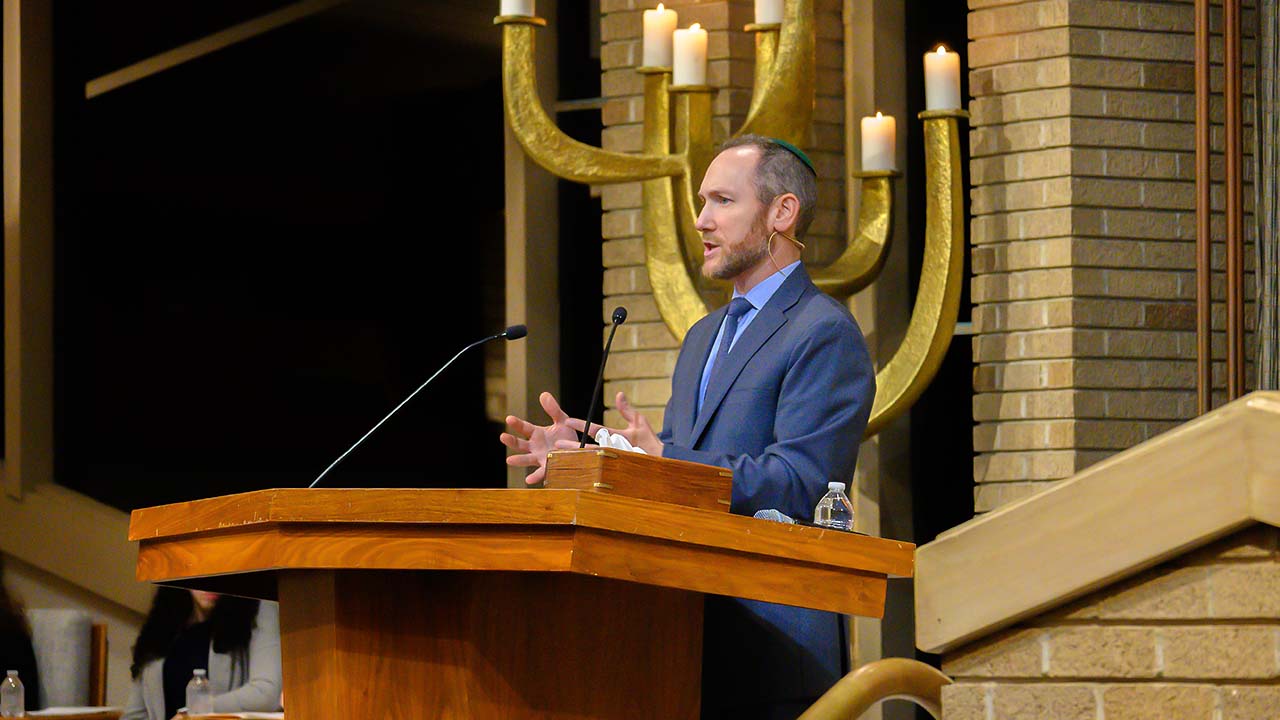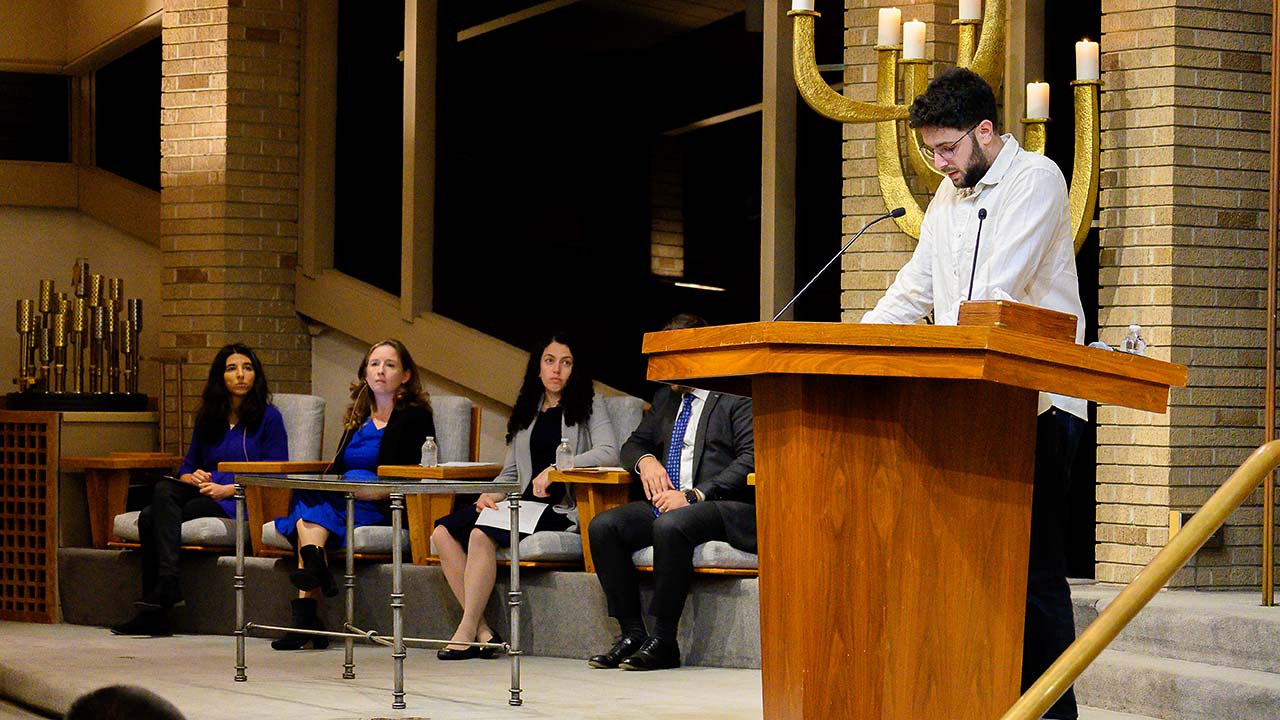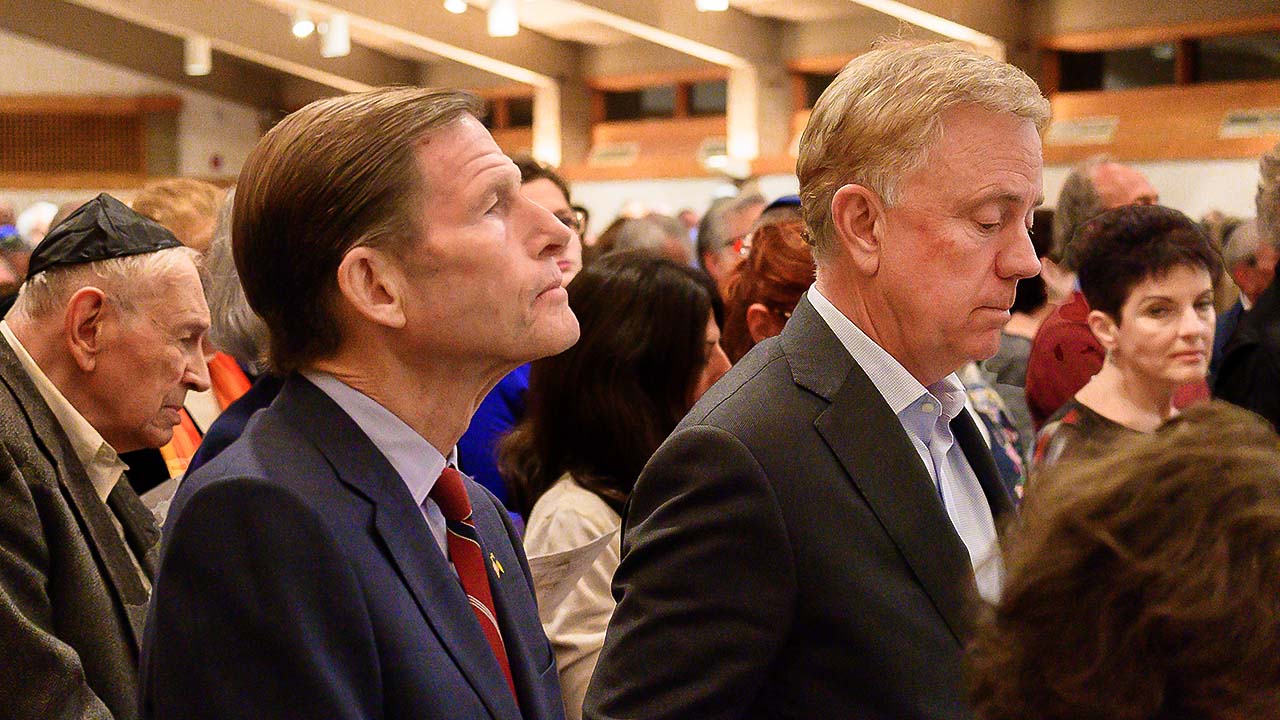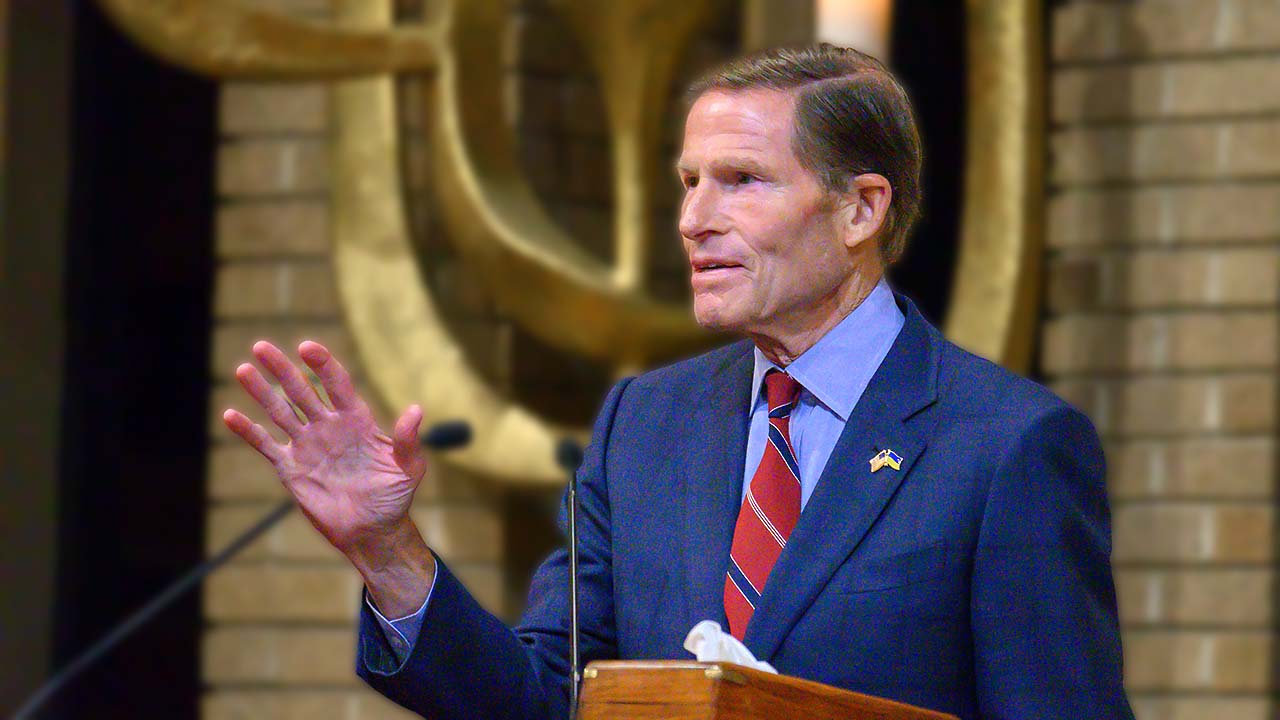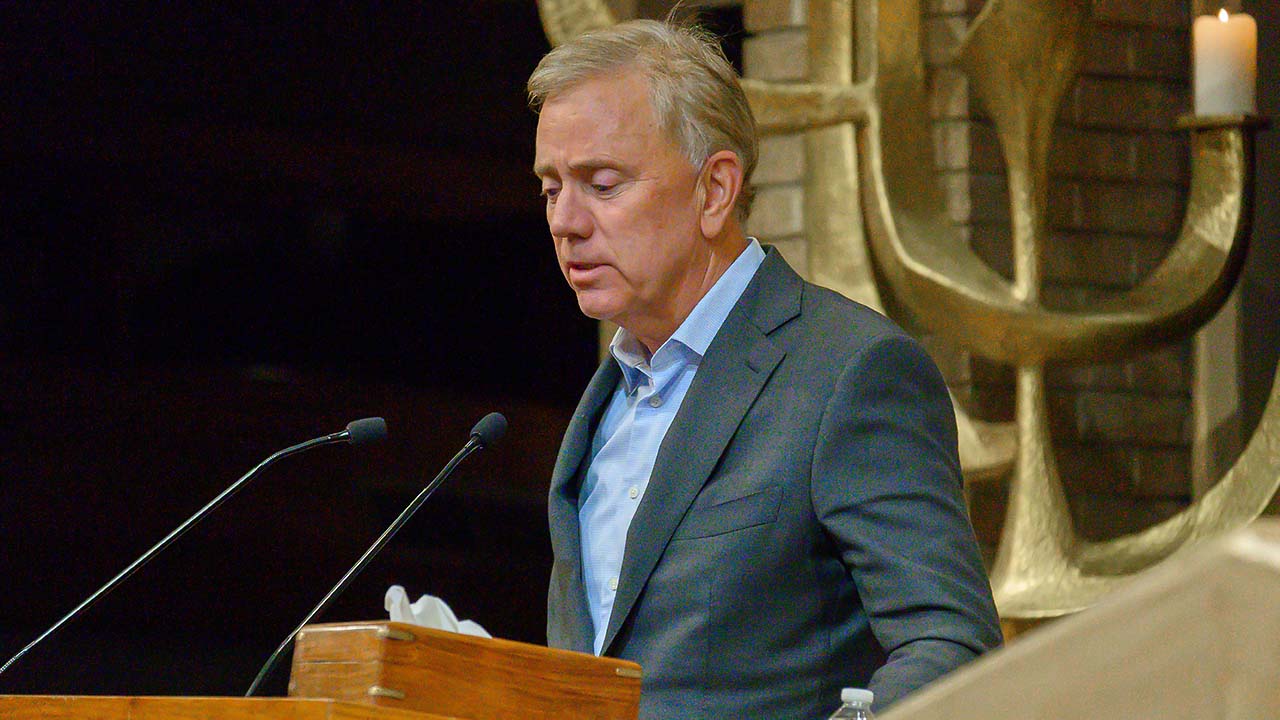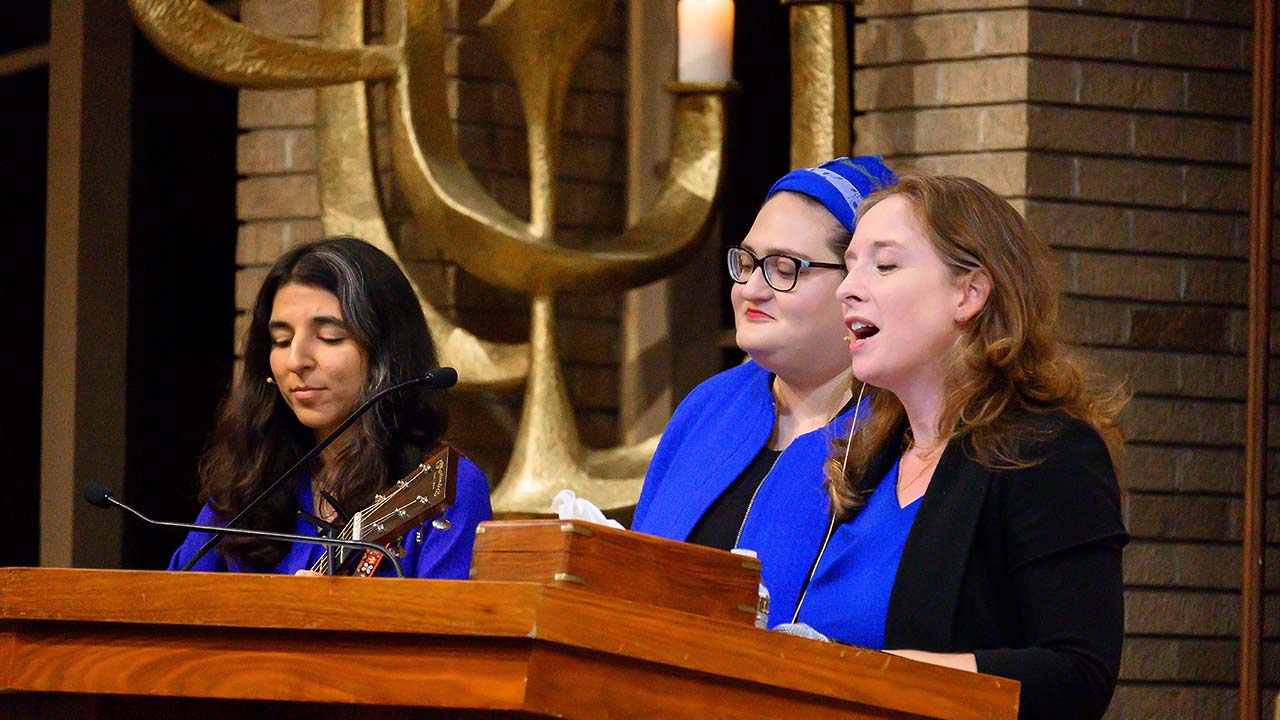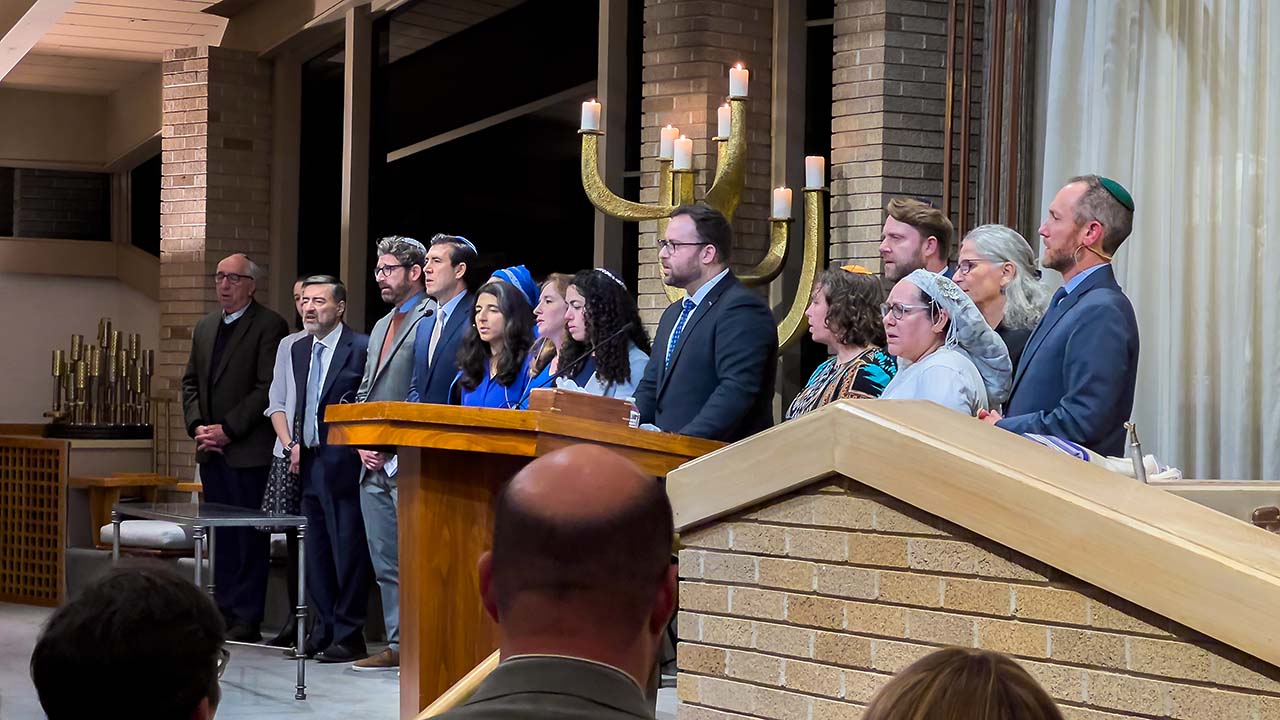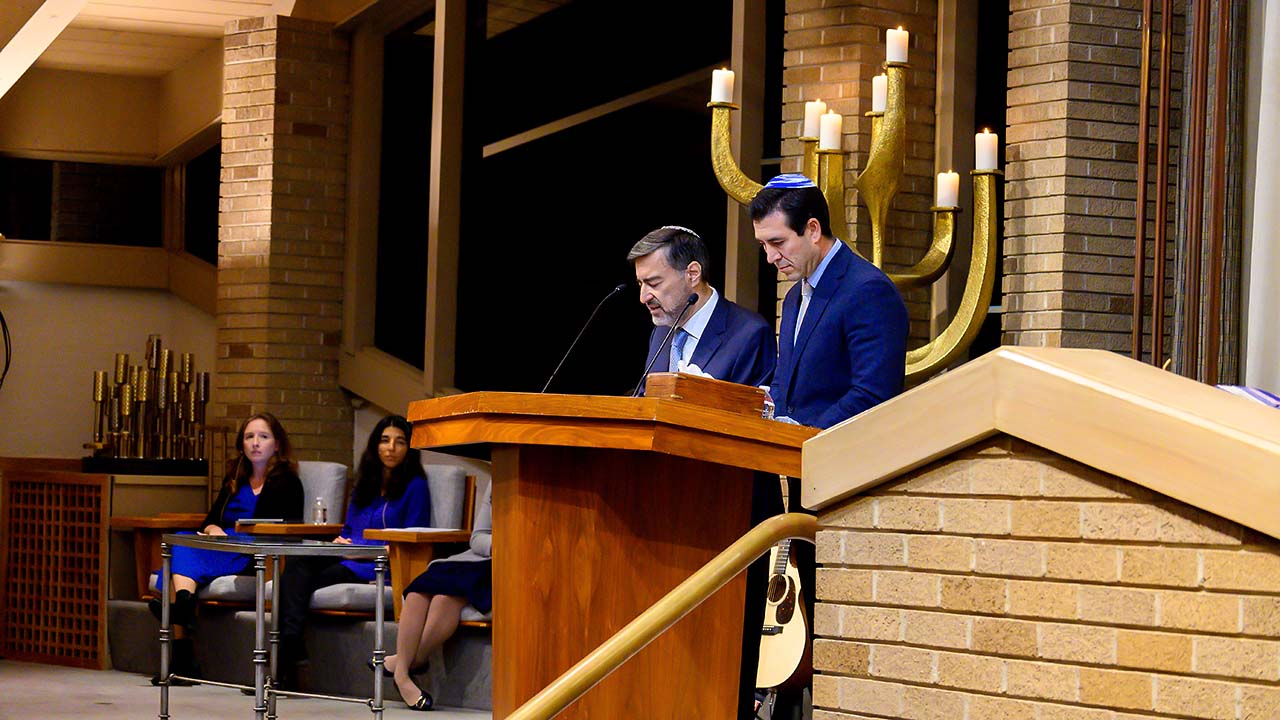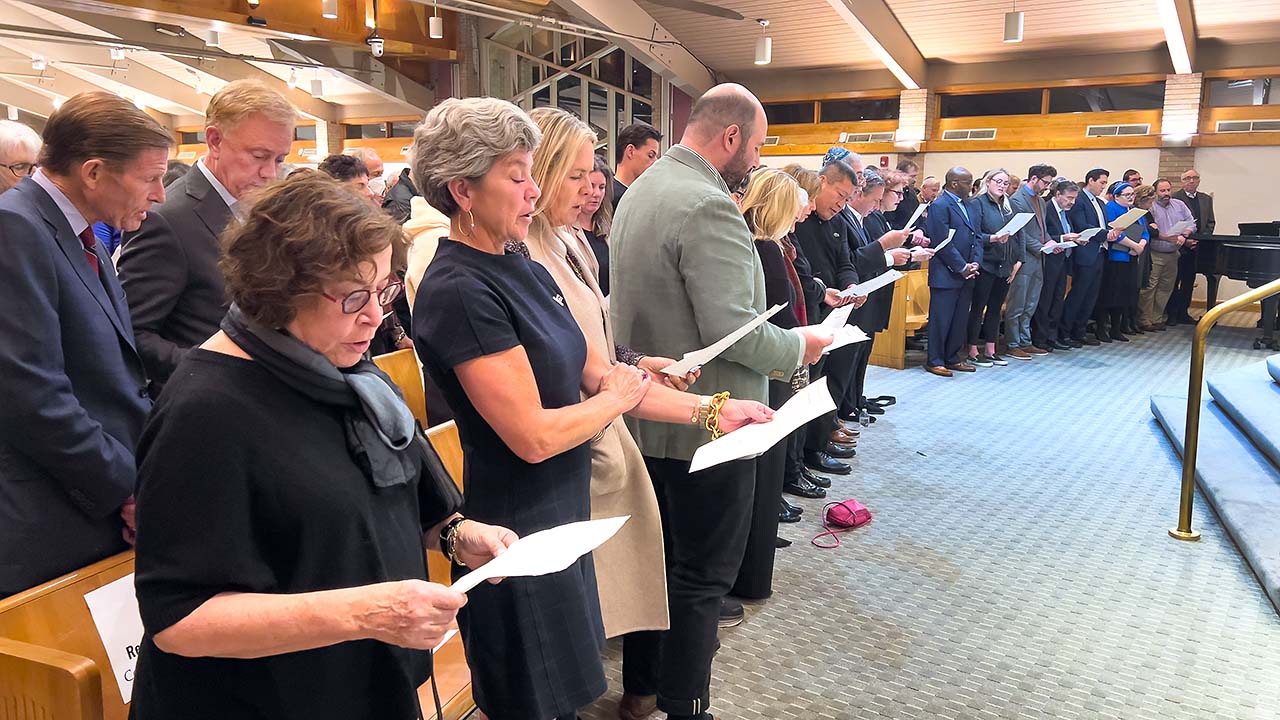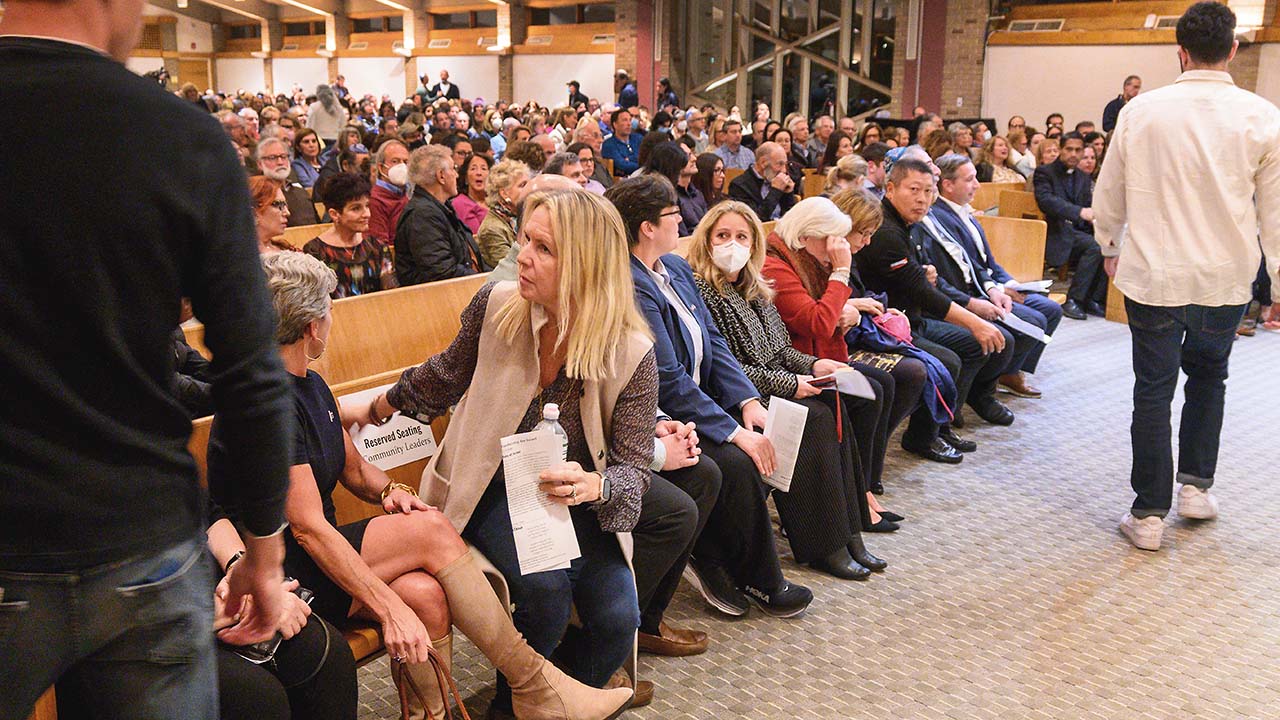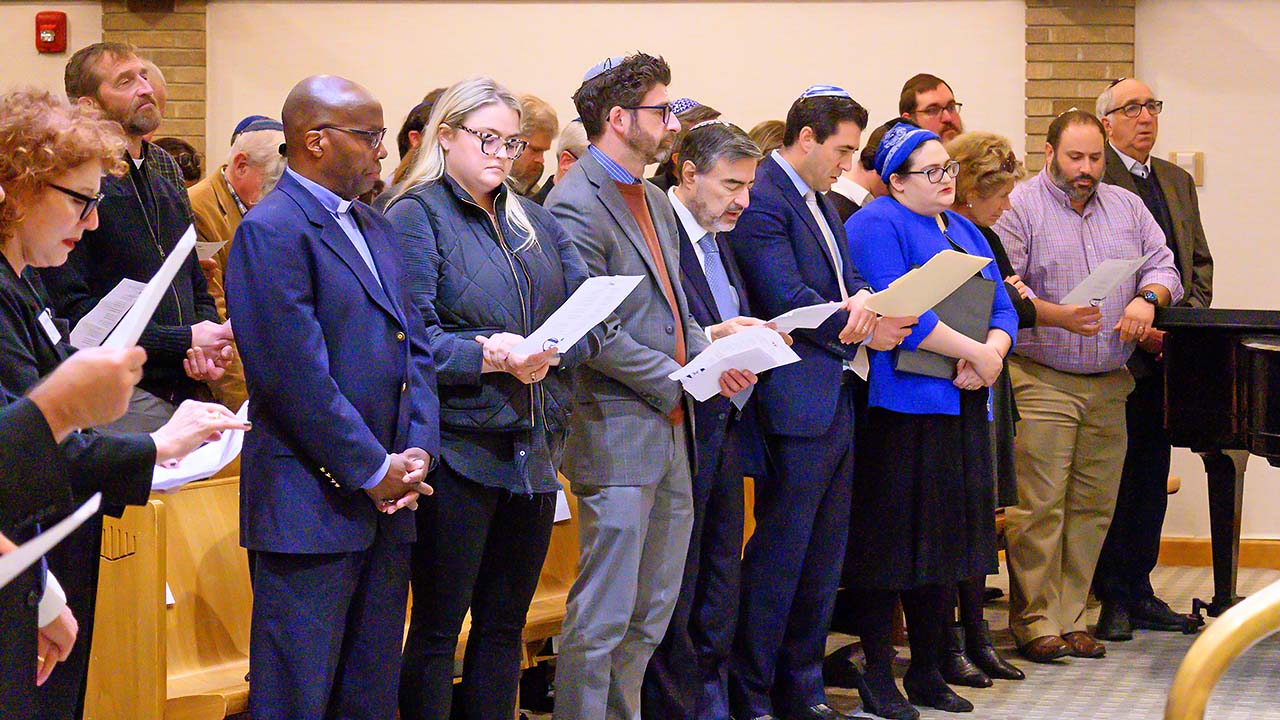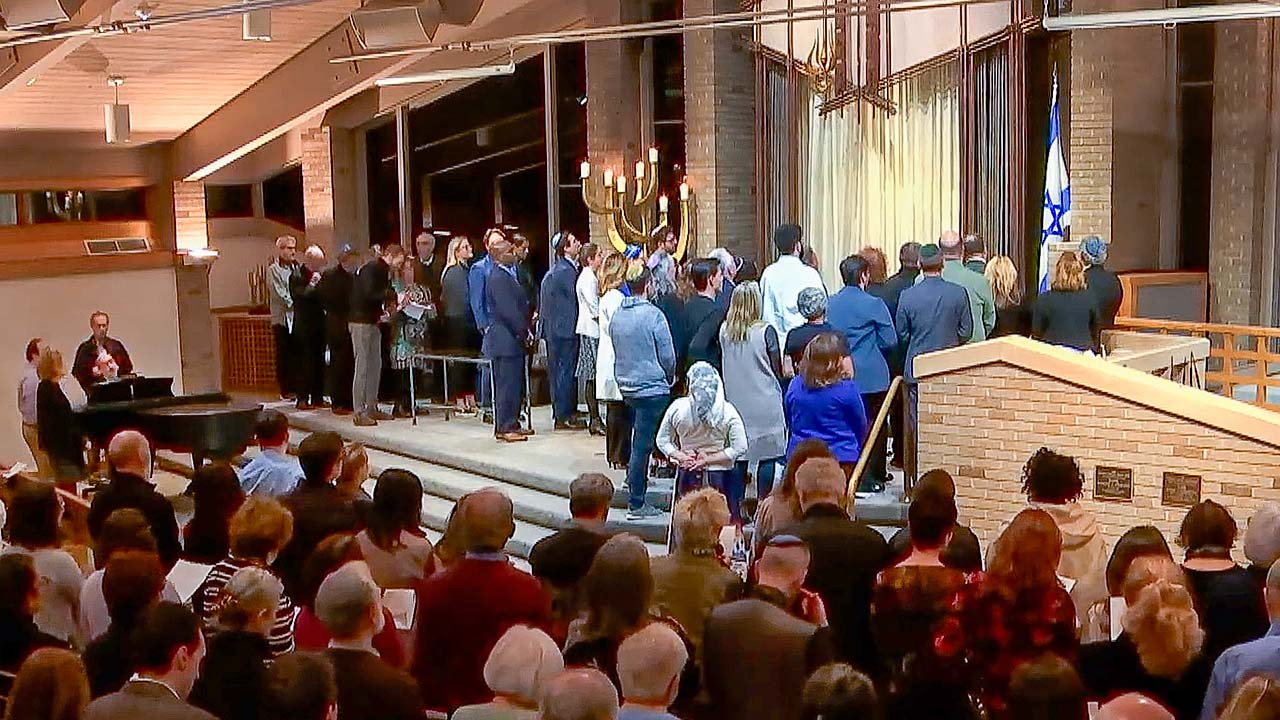 People far away, said Ms. Savel, still reeling from news of the attacks, may feel powerless. But "let's not confuse powerlessness with helplessness, because we can help." She promised a vigorous support campaign would begin right away.
Rabbi Michael Friedman said, "we bring so many emotions into this space this evening: anger, fear, vulnerability, sadness, helplessness, and most importantly, deep concern. We gather to mourn, to pray, and to find strength. Most importantly, we do all of this together."
Ofek Moscovich, a Federation staffer and former Israeli soldier, spoke of dread in reading the emerging list of names of those killed or kidnapped, knowing that family and friends could well be on it.
Prayers were offered in Hebrew and English, some in song.
Senator Richard Blumenthal promised bipartisan support and appropriations for Israel. "America must provide whatever it takes for Israel to win," he said. "We know this movie, and we cannot allow it to end in another Holocaust."
The senator added that "attacks like this one" inspire "homegrown terrorism" and "extremist violence" in the United States. "We will fight to prevent that from happening."
A somber Governor Ned Lamont spoke of the number of people who have a relationship with someone in Israel. "This is family," he said. "If you take on somebody in my family, we take you on hard, because we stick together as family."
"This is not a territorial dispute," said the governor. "It's an effort to destroy a people … and it is one more opportunity for us to say never forget, and never again."
The first few rows of the synagogue were filled with elected officials from throughout the region and members of the clergy from a number of denominations. At the end of the ceremony, they all gathered to sing the Israeli national anthem.
On Tuesday, Governor Lamont ordered flags to be lowered to half-staff in Connecticut, "in recognition and in mourning of the lives lost from the recent terrorist attacks in Israel, which have killed hundreds of people, most of them civilians."
Resources
Also on Tuesday, Congressman Jim Himes, saying "Israel can and will defend itself, and the United States will remain steadfast in our support," provided resources for those who may be in the region or whose loved ones may be.
The number for the office of Congressman Himes is (203) 333-6600.