Norfield Oak
At the Selectmen meeting of September 7, the Board heard a lot about boards from Tree Warden Tom Failla, who said the remains of the Norfield Oak — four ten-foot-long logs, each 20 to 30 inches in girth — are drying for the next couple of months at the Department of Public Works.
Dr. Failla said the wood, which will take as much as a year to fully cure, could be milled to produce about 1,500 board feet. But all-in costs for care and milling might come to as much as $5,000.
The original thought was to form a committee to raise about $10,000 to memorialize the tree and produce something useful from the logs. Now, with interest apparently expressed by Friends of Lachat, an option will be explored to put the wood to use at the farm.
Carpenter and volunteer firefighter Larry Liggett said red oak is not suitable for outdoor products but could make for beautiful indoor tables. Other ideas may materialize.
Spotted Lanternfly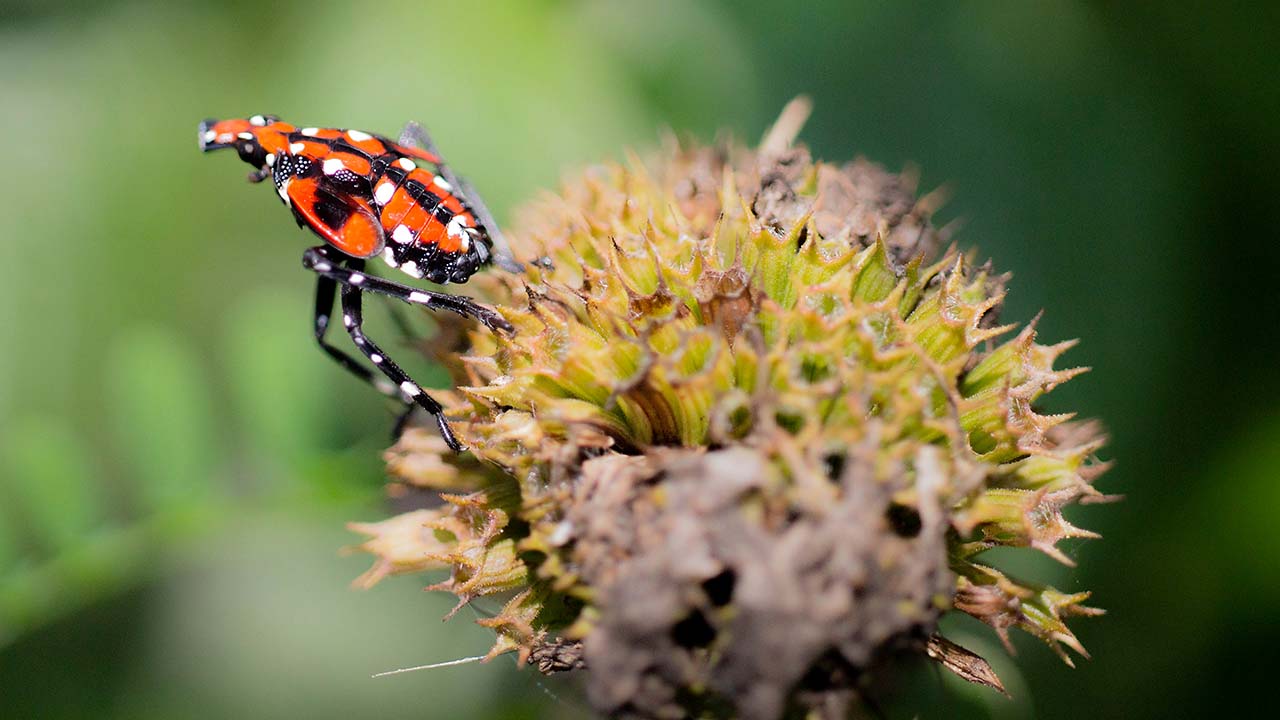 Jennifer Dries
"Keep squashing them," said Dr. Failla in an update about the Spotted Lanternfly. He said the insects are being removed when found, that he is coordinating with the Department of Transportation, and that if Ailanthus trees ("Trees of Heaven") on town property need to be removed, he would come back to the Board.
He noted that most trees in Weston are on private property or land preserves, where he has no authority. But "this is not a crisis," said Dr. Failla, as the bugs are primarily a threat to agriculture, of which Weston has little.
Other business
The Selectmen also interviewed two candidates for the entirely vacant Board of Ethics, accepted the resignation of Richard Albrecht from the Conservation Commission, and heard from Library Director Ian Parsells about a service that can assess the diversity and inclusivity of the Library's assets.
Funds were included for that purpose in the ARPA distribution approved by voters in June of 2022.