A quiet memorial was held this morning at Firehouse No. 1 in honor of Scott T. Coleman, Keith E. Coleman, Robert T. Jordan, Glenn D. Kirwin, Robert A. Lawrence, Jr., and Bradley H. Vadas, who lost their lives in the terrorist attacks of September 11, 2001.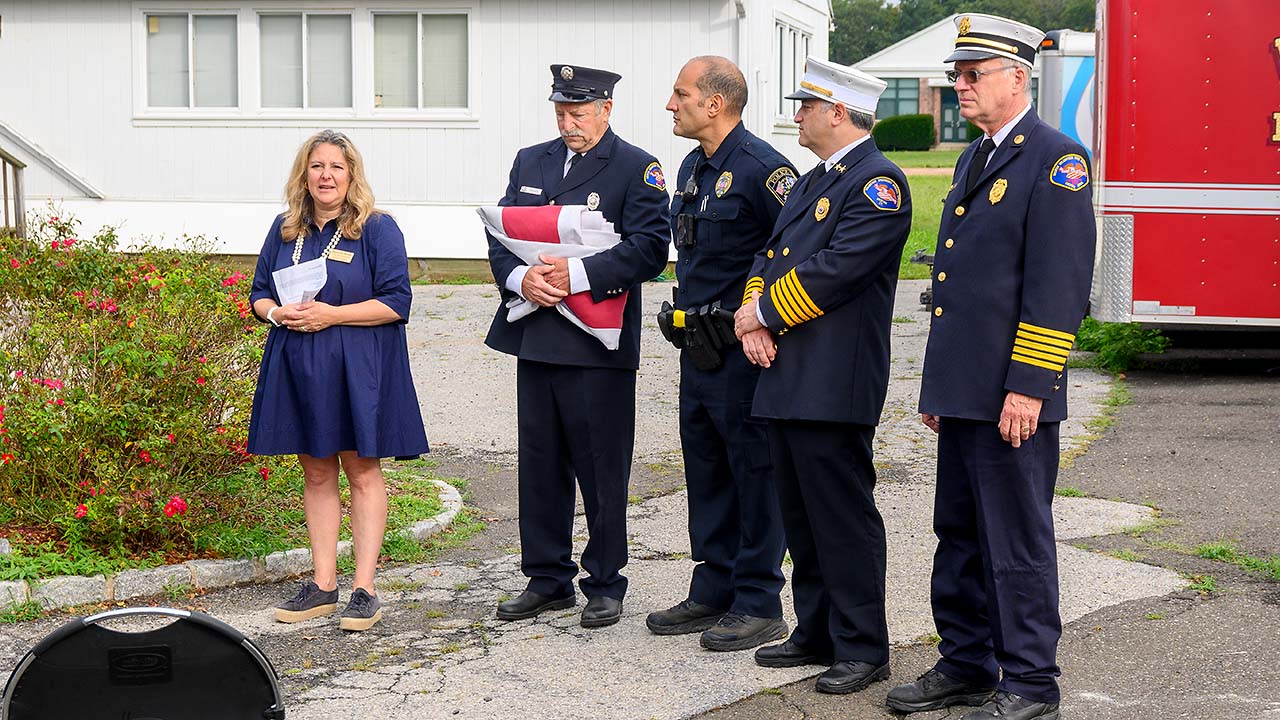 After an opening statement by First Selectwoman Samantha Nestor, Weston Volunteer Fire Department president Craig Cohen and Sgt. Joe Miceli of the Weston Police hoisted the American flag at the firehouse, then let it descend to half staff.
Fire Department Chief John Pokorny led the Pledge of Allegiance, and the names of those lost were read by EMS Chief Michael Schlechter. Those gathered joined Ms. Nestor in a moment of silence, and Mr. Cohen made a few brief remarks.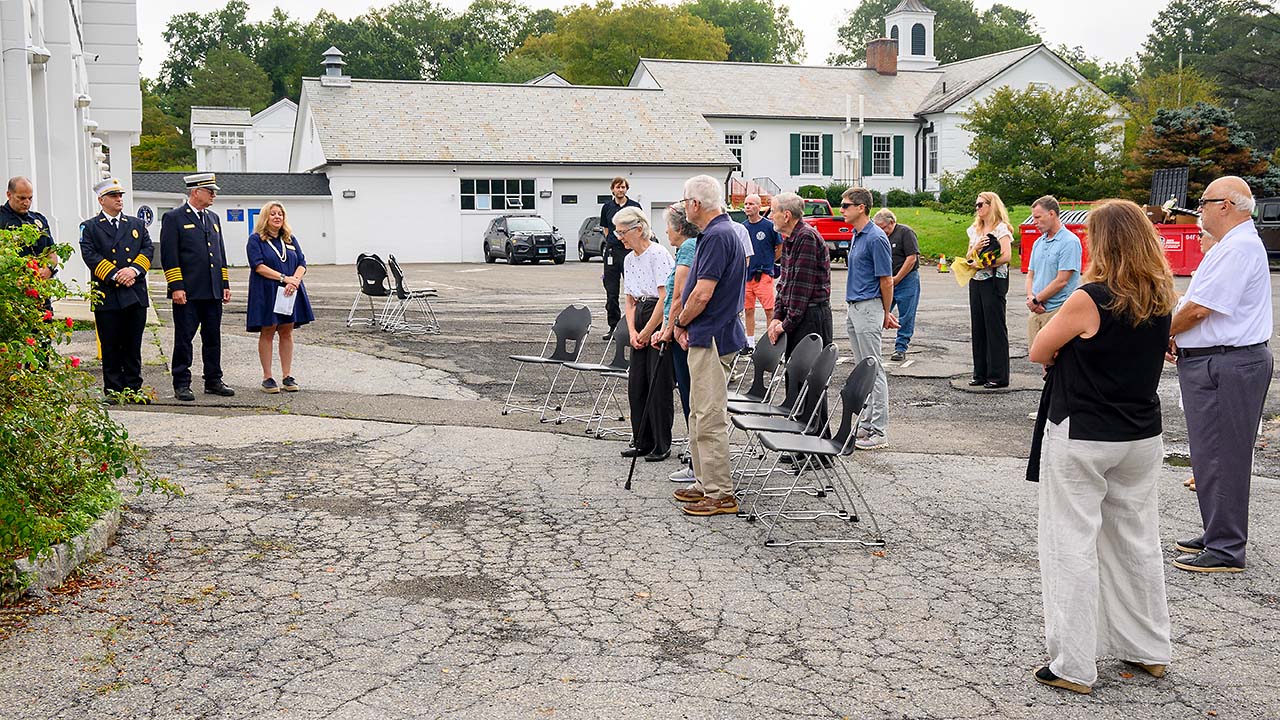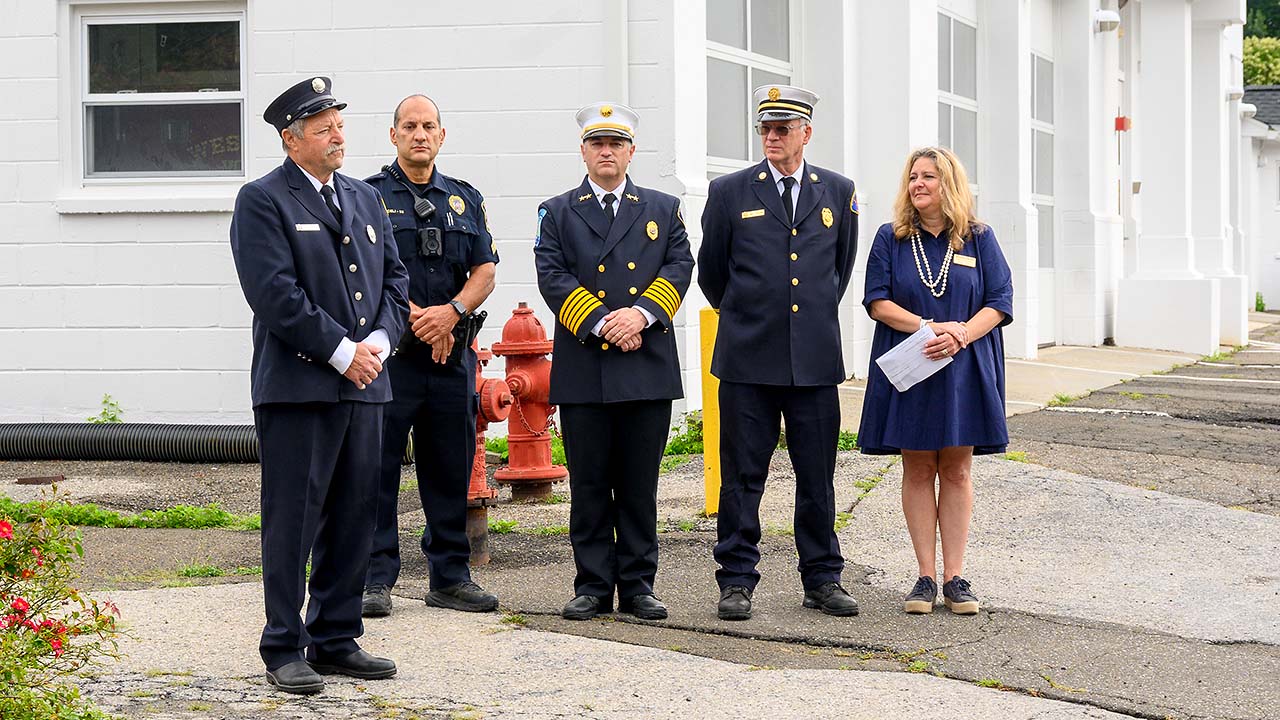 Left to right: Mr. Cohen, Sgt. Miceli, Mr. Schlechter, Mr. Pokorny, Ms. Nestor