The Aspetuck Land Trust award for Native Landscape of the Year went to Weston resident Michelle Fracasso, hailing her planting of "hundreds of pollinator friendly plants and shrubs attracting bees, butterflies, and birds," all free of pesticides.
Ms. Fracasso and her husband are longtime members of Aspetuck Land Trust. The organization noted that the couple's Wells Hill Farm is the last working family farm with livestock in Weston and that Ms. Fracasso has "long been a committed supporter of local farms in Fairfield County," active in farmland initiatives, and a volunteer and advisor for ALT.
The Trust also recognized other individuals who contribute to the organization's work in conservation, urban spaces, and managing trails.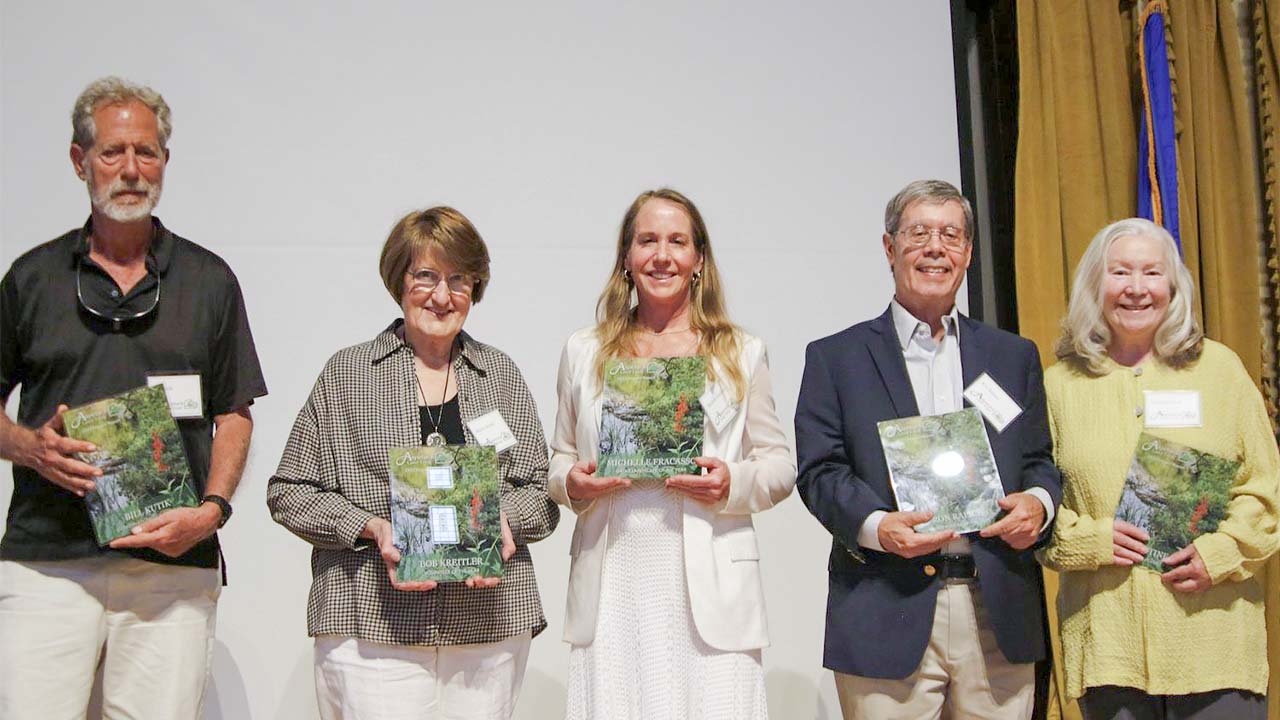 In the group photo above, honorees (from left to right) Bill Kutik, Bonnie Kreitler (accepting for her husband Bob), Ms. Fracasso, Ron Rapice, and Christine Cook.
Mr. Kutik was named Conservationist of the Year for his role saving from development a key property in the Weston Wilton Forest Reserve, land now called the Bill Kutik Honey Hill Preserve.
Mr. Kreitler was named Volunteer of the Year for forming a special group to eradicate invasive species from Aspetuck Land Trust properties within ten years.
Mr. Rapice is ALT's Bridge Builder of the Year for his efforts to connect Bridgeport Public School students with nature. The work included installing pollinator gardens at three schools and implementing a micro forest project.
Ms. Cook, a landscape designer, was also named Bridge Builder of the Year for her role in the Bridgeport schools pollinator gardens, helping students learn about the science and working with them to design the gardens.