The Weston Republican Town Committee announced its recommendations for the November election slate this evening.
RTC Chairman Stephan Grozinger said, "we are mounting competitive races for First Selectman, Board of Selectmen, Board of Education and Police Commission. We have identified strong candidates to fill all available seats on the Planning & Zoning Commission, Board of Finance, ZBA and the Board of Assessment Appeals."
At the top of the ticket, the RTC is recommending former Selectman Stephan Grozinger for First Selectman, and former Economic Vitality Commission Vice Chair Kerem Dinlenc for Board of Selectmen.
"Kerem and I share a common vision of campaigning and governing in a positive manner emphasizing civility, consensus building and dialogue," said Grozinger.
Stephan Grozinger — First Selectman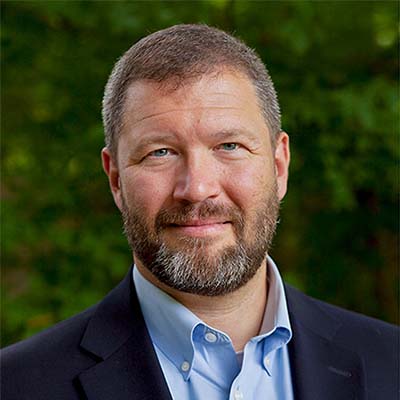 Stephan Grozinger served on Weston's Board of Selectman for two terms (2017-2021) and as a member of Weston's Planning and Zoning Commission for seven years. Stephan was the Chair of the Commission for three years, including during the development of the 2010 Plan of Conservation and Development.
Stephan has been an active firefighter with the WVFD for twenty-five years. He was named Firefighter of the Year in 2000 and 2014 and was Weston's Citizen of the Year in 2017. Finally, Stephan served on the Board of Directors of the Aspetuck Land Trust including a year as the Vice President of Planning.
Stephan's first political post was as a member of a tribunal appointed in 1990 by the Lieutenant Governor of Ontario, Canada to hear and rule on the appeals of individuals involuntarily incarcerated on account of mental illness. Professionally, Stephan is a commercial real estate attorney representing owners of office, retail and multifamily properties throughout the U.S. Stephan received his B.A. from the University of Toronto and his J.D. from the University of Connecticut School of Law. Stephan. Stephan is a member of the bar of Connecticut and New York and the United States District Court.
Kerem Dinlenc — Board of Selectmen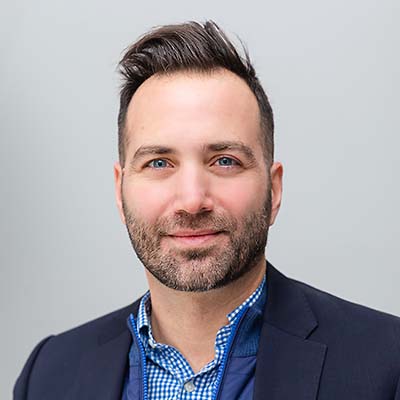 Kerem Dinlenc was most recently the Vice Chair of Weston's Economic Vitality Committee, on which he served from 2020 to 2022 shortly after moving to Weston in 2019. Professionally he is Vice President for Merchandising Supply Chain Planning at Tiffany & Co, where he is responsible for managing the company's inventory and store assortments across the globe. He is also an Executive Leader in the company's Employee Resource Group program and has led the Working Parents group for two years.
He has held leadership positions at various luxury and fashion retail brands throughout his career, which started in corporate brand communications and also took him to Tokyo, Japan where he lived for ten years. He has an MBA from the Tuck School of Business at Dartmouth and a B.A. in Economics from Cornell University. Kerem is married and has two children entering WIS and Hurlbutt this fall.
For the Board of Education, the RTC is fielding four candidates with deep connections to the Town and District including two incumbents:
David Felton — Board of Education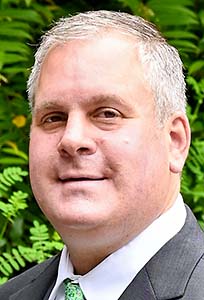 David has been a Board of Education member since 2021 and is seeking reelection. David believes the most important issues the Board of Education currently faces are community involvement, quantifiable academic outcomes, and school safety. David brings to the Board of Education a disciplined problem-solving approach with the ability to consider elements of an issue that are not necessarily obvious. David seeks out opinions from both like-minded and dissimilar peers, and independently researches issues before taking a position. Professionally, David is the owner of Canaan Technology, a Managed Service Provider (IT Services) he founded in 2002. At Canaan Technology, David is responsible for the development and execution of the Company's strategy, day-to-day management, identifying and evaluating new products and services, and working closely with clients and staff during the entire project lifecycle.
David is frequently called upon by trade publications to provide expert commentary and analysis of tech industry trends and events. Prior to founding Canaan Technology, David held management-level positions in the IT field at the University of Hartford, Yale University, the Hamden Public Schools, and several privately held companies. David holds a Bachelor of Arts degree in Communication and Criminal Justice from the University of Hartford. David has lived in Weston since 2001 with his wife Hilary and two sons, Jacob and Caleb.
Peter Gordon — Board of Education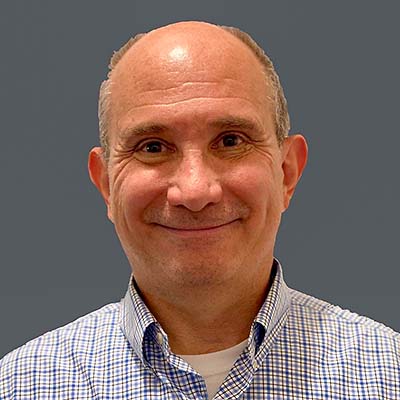 Peter Gordon currently serves on the Board of Education. In his time on the Board, he has championed boosting STEM curriculum and instruction, and student achievement in general. He took the helm of the WPS Education Optimization Committee focusing on the reimagination and reconfiguration of school facilities.
He and his family enjoy living in Weston and can often been seen participating in events at Lachat Town Farm, attending performing arts at WHS, and selling Girl Scout cookies. You can also see him hitting tennis balls at Weston Racquet Club. They are active participants in horse rescue and Pony Club and skiing in New Hampshire during the winter. Peter holds an MS in History of Technology from Edinburgh University (Scotland), an MSEE from the University of California, Santa Barbara, and a BSEE from the University of Pennsylvania.
Michael Guido — Board of Education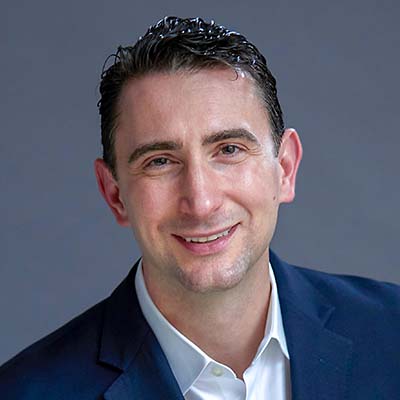 Michael Guido has over twenty years of experience in the financial industry, most recently leading Investor Relations programs for both publicly traded and IPO-ready companies. Michael earned an MBA from MIT Sloan School of Management, a Bachelor of Science degree from Boston College, and he holds the Chartered Financial Analyst (CFA) designation. He moved to Weston six years ago for its renowned school district and has a keen desire to continue developing the school system as the town's principal asset. Michael resides in town with his wife and two young children who attend Hurlbutt Elementary and St. Francis of Assisi Preschool.
Brandon Gutman — Board of Education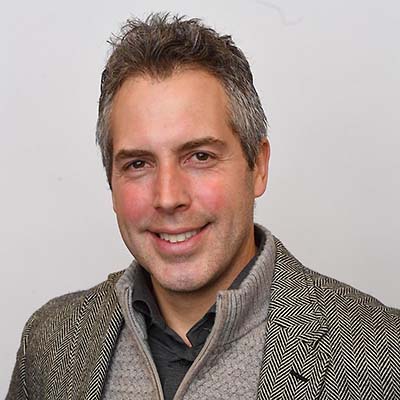 Brandon Gutman spent the first part of his career working in consulting and executive recruiting. He launched Brand Innovators in 2011 and, with his business partner, scaled it into the largest conference and events business within the brand marketing industry. Brandon has resided in Weston for fifteen years with his wife, daughter (age 15) and son (age 12). He is highly involved in the community and served on the board of Weston Baseball and Softball where he led fundraising and sponsorship and launched Bisceglie Day. Brandon is also very involved with and supportive of Weston Football, Basketball and Lacrosse.
Other recommended candidates include:
Theresa Brasco — Board of Finance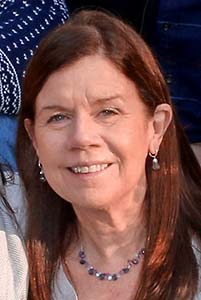 Theresa Brasco joined the Board of Finance in November 2022. Her professional financial background includes twenty years in the banking and investment banking industry where she held positions in San Francisco, New York and London. In undertaking responsibilities as a member of the Board of Finance, she brings an analytical and data driven perspective to approaching Weston's finances in a fiscally responsible manner.
Theresa and her husband have lived in Weston for over twenty-six years and both of their children attended Weston schools from Kindergarten through High School. She has served in numerous capacities in Weston during her residency, including as Registrar of Voters and as a board member of several organizations including Weston Historical Society, Aspetuck Land Trust and Weston Women's League. She was active within the Weston school community as well, working in many roles to support the schools' academic and sports endeavors.
Joseph Leone — Planning & Zoning Commission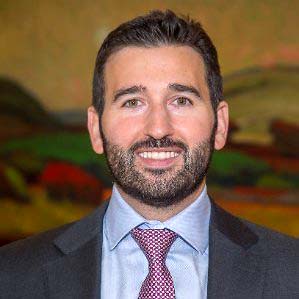 Joseph Leone is an attorney and the founder of The Law Office of Joseph Leone where he specializes in commercial and residential real estate transactions. Prior to launching his practice, Joe spent numerous years handling real estate deals at Debevoise & Plimpton LLP and Paul, Weiss, Rifkind, Wharton & Garrison LLP. His expertise in navigating complex legal and business issues affecting various property types will translate well into his prospective role on the Planning & Zoning Commission. Joe has lived in Weston for seven years and has three children in the Weston school system. He holds a B.A. from Yale University and a J.D. from Georgetown University Law Center. Joe is a member of the State Bars of Connecticut and New York.
Lauren Gojkovich — Planning & Zoning Commission
Lauren Gojkovich is the founder and managing member of LDG Advisory LLC, a strategic shareholder advisory firm. Lauren is a member of the State Bars of New York and Massachusetts. She holds a J.D. from Columbia Law School, where she was a James Kent Scholar, and a B.A. in public policy studies from Duke University, where she graduated magna cum laude. Lauren is running for the Planning & Zoning Commission, where she is committed to open and transparent processes, which support development that enhances the quality of life of our residents, preserves Weston's natural resources, supports our business community and maintains our small-town character.
Richard Wolf — Zoning Board of Appeals Alternate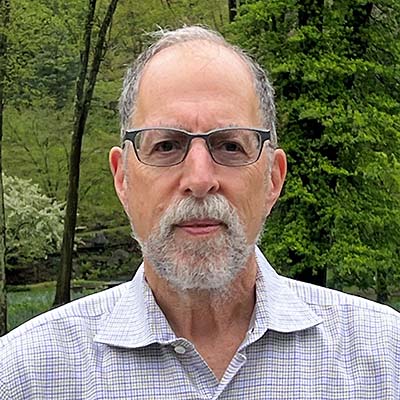 Richard Wolf and his wife Jane and two sons moved to Weston in 1987. He became an active town volunteer in the 1990s when he was appointed to the Weston Building Committee and elected to the Zoning Board of Appeals. He was chairman of the Building Committee for eight years and also served as chairman of the Weston School Building Committee during the planning, design and construction phases of the school campus and fields expansion project. He remains a member of the Building Committee. Richard was chairman of the Zoning Board of Appeals before running for a position on the Planning and Zoning Commission where he has served for eight years. He is presently vice chairman of the Commission on Aging and a board member of the Friends of the Senior Center and was a member of the town's Facilities Optimization Committee.
Over the past years he has served on the Nature Conservancy/Town of Weston Lachat Study Committee, Town Cemetery Study Committees, and the Sidewalk Committee. Upon his retirement in 2013 he became a trustee of the Weston Historical Society. Professionally, Richard served as a board member and president of the Associated General Contractors of New York State and presently serves on the Dean's Advisory and Leadership Council for the School of Architecture at RPI. Richard received his Bachelor of Science and Bachelor of Architecture degrees from Rensselaer Polytechnic Institute.
Marylou Jamieson — Board of Assessment Appeals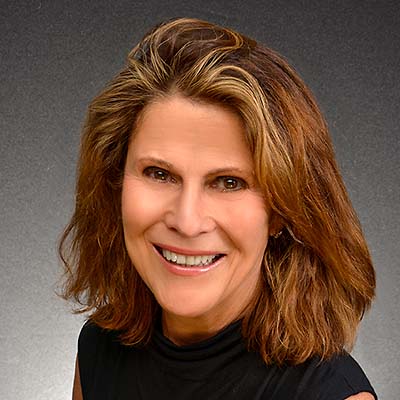 Marylou Jamieson is a Licensed Realtor with Coldwell Banker in Westport since 2004 where she has represented both buyers and sellers. She has appeared before the Board of Assessment Appeals and understands the research and due diligence necessary to demonstrate a reasonable argument for a reduction in taxes on behalf of her clients. As a member of the Board, she will carefully evaluate each case and work with other board members to achieve a consensus.
She and her husband have lived in Weston for forty-one years and have raised their three children here. Marylou has served on various boards and committees in Weston over the years as well as volunteering in the elementary school, the middle school, and the high school where she was instrumental in developing the College Representative visits. She graduated Cum Laude from Villanova University and earned her Master's degree from Washington University in St. Louis.