Trustees of the Westport Country Playhouse have launched a major fundraising campaign to address a severe financial crisis, aiming to raise $2 million by the end of July.
Still suffering the pandemic's impact on ticket sales, in the past few months the Playhouse has reduced staff and cut its season from five productions to three. Further cuts to shows and staff were made last week.
"Canceling another production and losing more of our dedicated staff — these are the painfully hard decisions we had to make in the interest of fiscal responsibility and in order to survive," said Playhouse board chair Athena T. Adamson.
"Contributions to the Save Your Playhouse campaign
are fundamental to saving and evolving the legacy of Westport Country Playhouse," said Ms. Adamson.
The transformation plan approved by trustees includes new programming that will broaden the Playhouse audience, measures to achieve sustainable cost efficiencies, and the fundraising effort. The plan is being implemented immediately.
"This summer," said Ms. Adamson, "we are working to bring to life a new vision — one that features both first-rate theater productions and a wide array of innovative programming to engage new and existing audiences."
By early next year, live performances at the Playhouse will include one-night-only shows featuring celebrities and top theater, comedy, music, and dance talent. Script in Hand playreading performances will continue, as will the "In Conversation with …" series, featuring creators, business leaders, artists, athletes, philanthropists, and influencers.
Later in 2024, the Playhouse plans to resume producing high-end theater, new works, and innovative children's programming.
In the meantime, the trustees hope theatergoers will take advantage of new Playhouse productions. From July 11–29, the curtain goes up on a new adaptation of "Dial M for Murder," the classic suspense thriller of blackmail and revenge famously adapted for film by Alfred Hitchcock. The five-member cast includes Grey's Anatomy star Kate Burton.
Information and tickets for Westport Country Playhouse productions are available at westportplayhouse.org or by calling the box office at (203) 227-4177.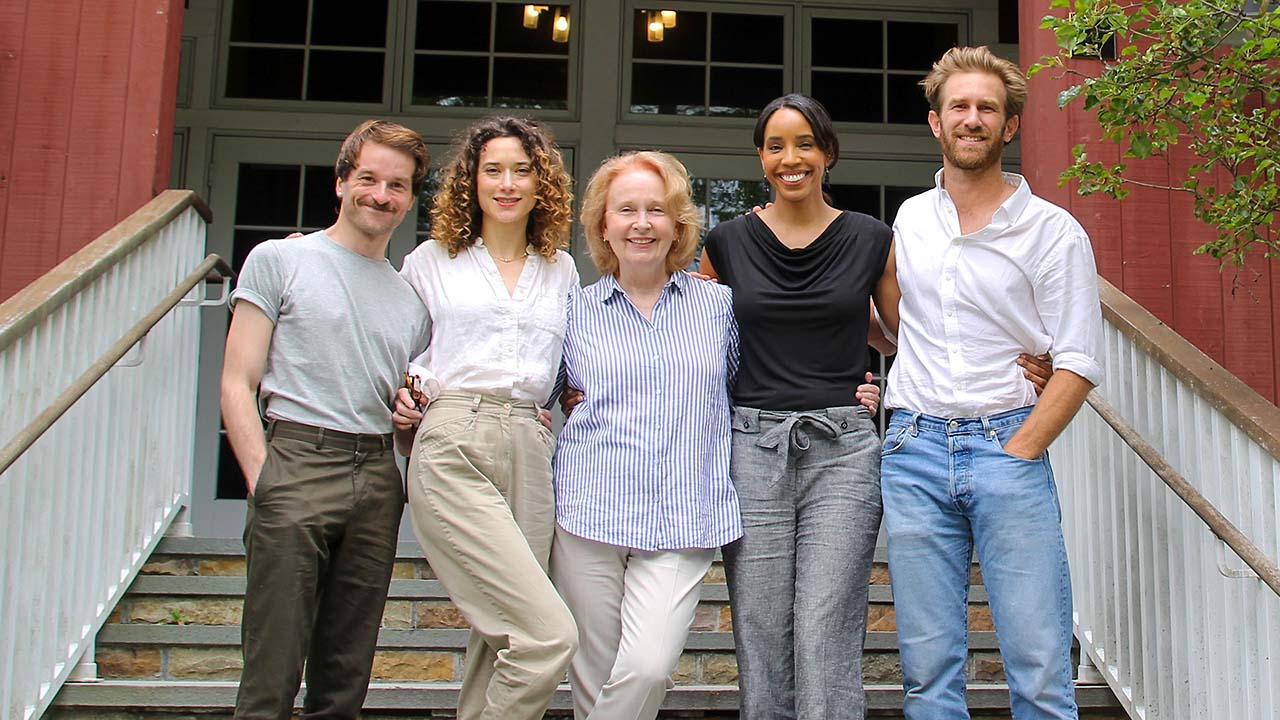 The "Dial M for Murder" cast. Left to right: Patrick Andrews, Kate Abbruzzese, Kate Burton, Krystel Lucas, Denver Milord. Photo: Ashley Sweet.