NF Awareness Day Proclaimed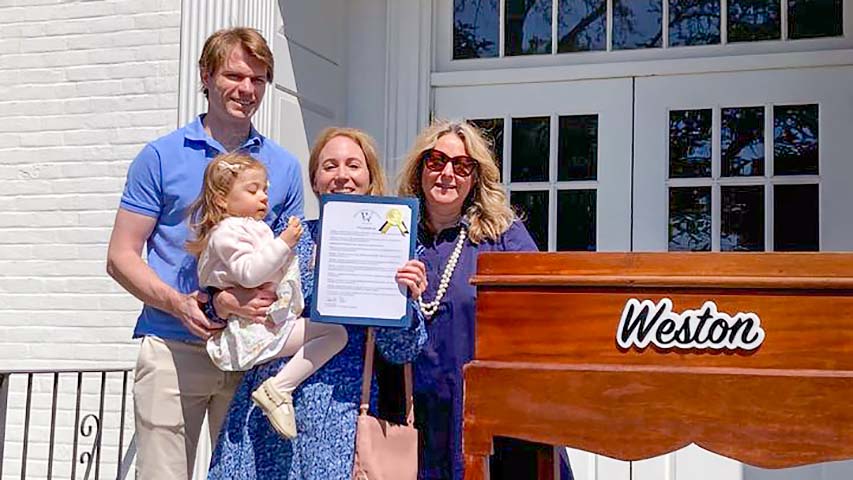 David and Courtney Marshall with daughter Whittney and Ms. Nestor. Contributed
On the steps of Town Hall, First Selectwoman Samantha Nestor declared May 17 as Neurofibromatosis (NF) Awareness Day in Weston to raise public understanding of the disorder.
NF causes tumors to grow on nerves throughout the body. It affects different people in different ways. NF can lead to blindness, deafness, bone abnormalities, disfigurement, learning challenges, disabling pain, and cancer. Worldwide, some 2½ million people live with NF. So far, there is no cure. About one in every 3,000 births are affected by neurofibromatosis.
The Children's Tumor Foundation aims to drive research into NF and expand knowledge about it.
Weston residents Courtney and David Marshall, whose two year-old daughter has NF, joined Ms. Nestor on the Town Hall steps. The two are active in efforts to support the NF community.