Westport-Weston Probate Judge Lisa Wexler was honored with the Greater Bridgeport Bar Association's Liberty Bell Award on Law Day, May 1 in a ceremony at Bridgeport Superior Court.
State's Attorney Kyle LaBuff, the association's Law Day committee chair, said "Judge Wexler embodies the 2023 Law Day theme of Cornerstones of Democracy: Civics, Civility, and Collaboration."
Also in attendance were Weston Middle School Civics First students, who conducted a mock trial moderated by Superior Court Judge Thomas Welch.
Judge Wexler said, "Most of the time, I keep my jobs in separate lanes. Today is a very special day because it's a little bit like worlds colliding … I love what I do."
"I have to talk a little bit about my father, whose parents came by way of Ellis Island, through Uncasville Connecticut and landing in Williamsburg, Brooklyn. My father slept on a couch his whole growing-up years, and he attended Brooklyn Law School at night for four years. For him, when I became a judge, this was something he never could have dreamed of. He is also the reason I got on the radio, because he always told me, 'Speak up, Lisa, speak up.'"
The mock trial students were accompanied by their advisor, Amanda Quaintance. In the photo below, Judge Welch stands next to student Lily Haines. In the front row, from left to right, are Victoria Abreu, Eric Flink, Asa Rosengarten, Georgia Burhans, Maddie Small, Zoe Kanter, Nick Winslow, and George Topalian.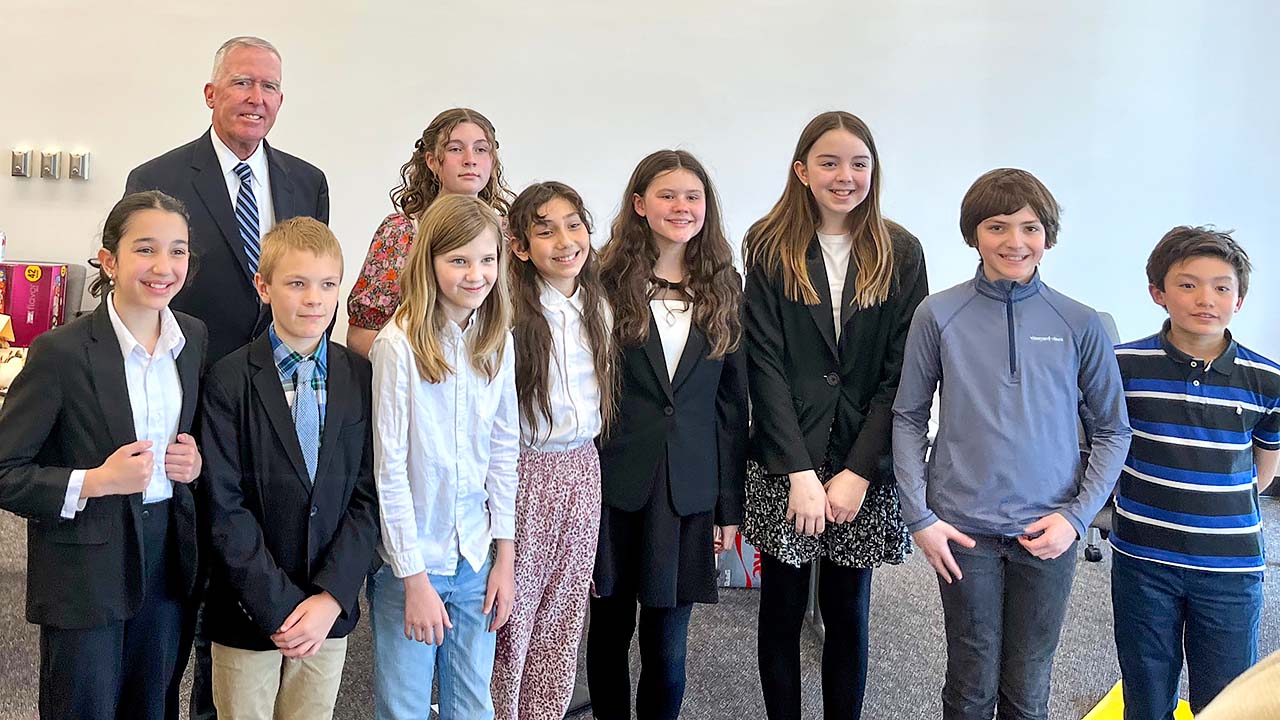 About Law Day
Law Day was established in 1958 by President Dwight D. Eisenhower as "a day of national dedication to the principles of government under law."
According to the Greater Bridgeport Bar Association, the Liberty Bell Award was established more than 40 years ago to acknowledge outstanding community service. It is presented to someone who has promoted better understanding of the rule of law, encouraged greater respect for law and the courts, stimulated a sense of civic responsibility, or contributed to good government in the community. The nominee typically is a member of the local Greater Bridgeport community.