Reservoir Run Sponsors and Runners Invited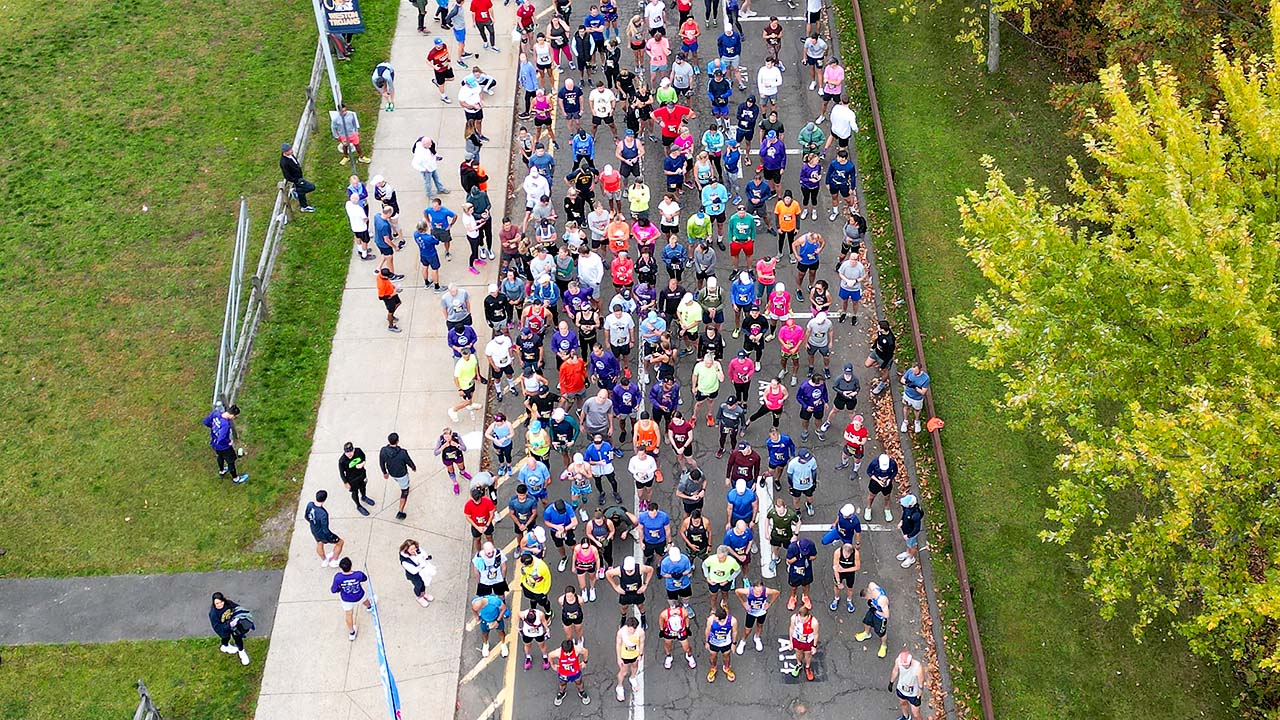 The 2022 Reservoir Run starting line. Photo: Namuk Cho
Members of Weston Kiwanis have been out in force distributing flyers for the annual Reservoir Run, the huge half marathon and 5K fundraiser that runs on October 29 and will attract hundreds of runners.
Net proceeds go to the Kiwanis Club of Weston Foundation, Inc, a 501(c)(3) for disadvantaged youth services. Kids in Crisis will be the primary beneficiary of the half marathon. Proceeds from the 5K go to the Weston Boosters Club for use in the Captain and Club Leadership programs at Weston High School.
Runners can register now for the Reservoir Run or email for more information.
On May 7, Kiwanians Steve Thomas, Ed Hutchins, Tom Johnson and Dan Gilbert distributed Reservoir Run Flyers at Redding's Mark Twain half marathon. Club members will distribute flyers at Fairfield County half marathons throughout the summer and fall. This helps solicit runners and attract sponsors.
Those interested in sponsoring the Reservoir Run can get information, sign up, and download a benefits package on the Kiwanis website. Or, email the club at Sponsors@westonkiwanis.org.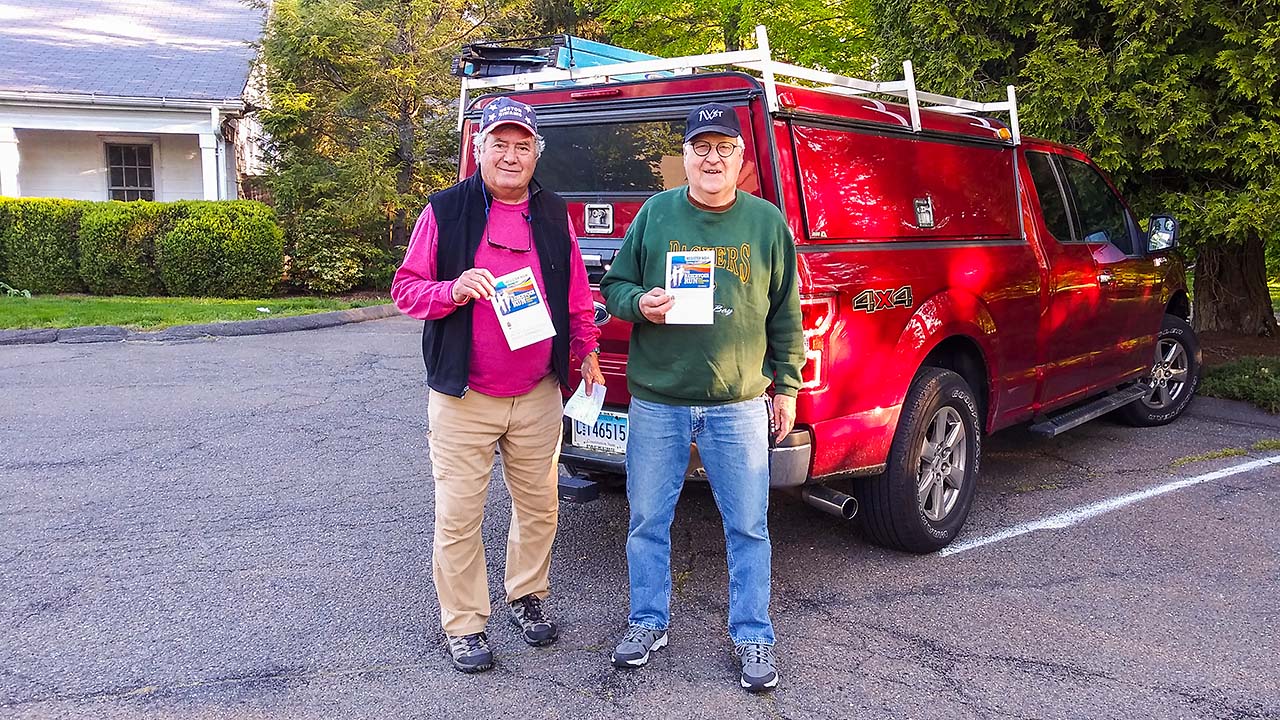 L-R: Ed Hutchins and Steve Thomas distribute flyers