No ATBM Quorum. Referendum April 29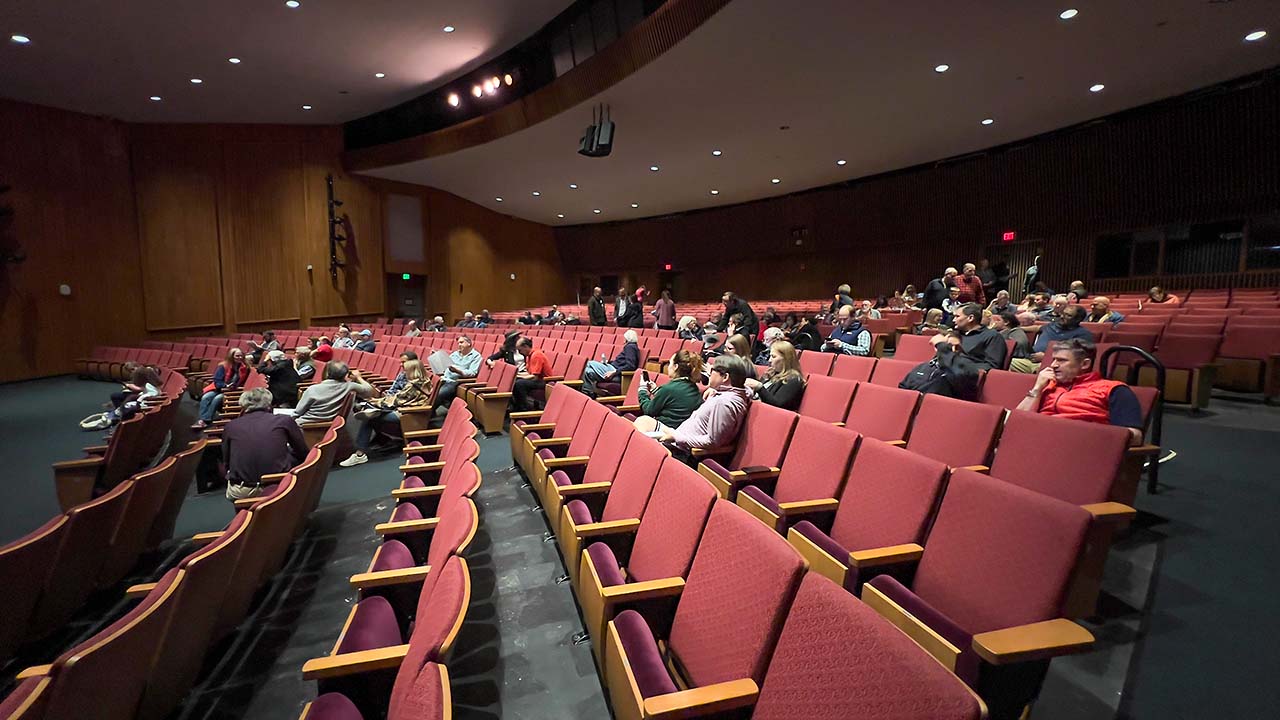 Photos: Weston Today
Attendance at Thursday evening's Annual Town Budget Meeting fell well short of a quorum, so the budgets as proposed by the Board of Finance go on to the Budget Referendum on April 29.
The Referendum, a machine ballot vote, takes place on Saturday, April 29 from noon to 8:00 pm in the Town Hall Meeting Room.
Costs rise for both the Town and Board of Education in the budgets proposed for next fiscal year, but as things stand the mill rate could remain virtually unchanged — increasing by less than four-tenths of a percent (0.39%) — when the Board of Finance sets the final figure on May 1.
The proposed operating budget for the school district rises by 2.76 percent to $57,949,055 and the Town's increases by 4.66 percent to $15,369,556. The budget for capital expenditures comes in at $3.4 million (rounded).
Operating budget increases are largely due to contractual salary costs, higher health insurance premiums, a larger contribution to the municipal employees retirement system, and prices for energy.
Relief on the mill rate comes from a 1.2 percent growth in Weston's Grand List, driven by new home construction and renovations. More comes from a tax collection rate higher than estimated in last year's budget, and a sharp decline in debt service as bonds issued nearly 20 years ago approach maturity.
Referendum ballots contain only three yes-or-no questions, asking whether voters approve the proposed Town Operating, Board of Education Operating, and Capital budgets.
ATBM moderator Susan Moch told the audience that absentee ballots will be available from the Town Clerk.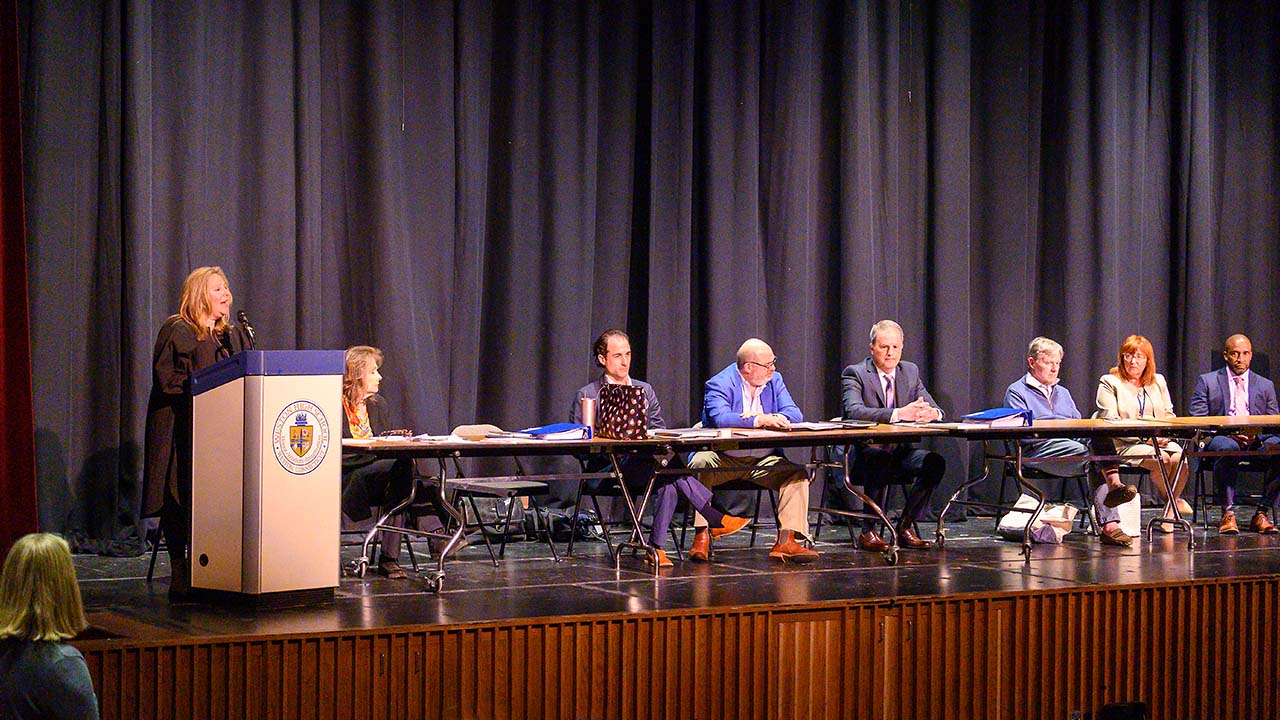 First Selectwoman Samantha Nestor called the ATBM to order.
Related Story:
March 31, 2023: Budgets Rise, Mill Rate Shouldn't (Much)