Peter Schoellkopf, 56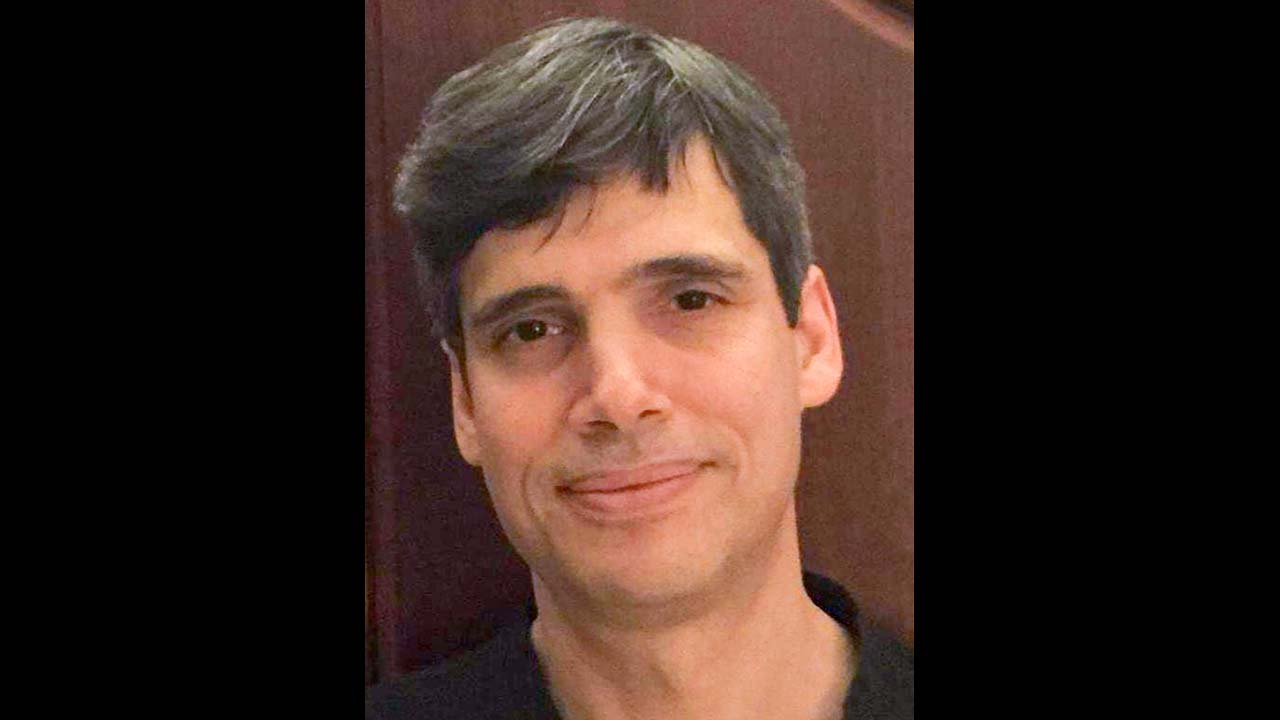 Peter Schoellkopf, 56, of Weston, died unexpectedly on Friday, March 17, 2023. He was the beloved husband of Andrea "Andie" (Whitton) Schoellkopf and adored father of Julie and Jason Schoellkopf. Peter proudly owned Zoe & Co Sugarbeads, a jewelry, gem and gift store on Main Street in Ridgefield with his wife.
Peter was born in New York City on August 16, 1966 and was much loved by his parents Wolfgang and Margaret (Weston) Schoellkopf. Peter grew up in Melville, Long Island. He was a talented equestrian and first chair clarinet with the Long Island Youth Orchestra.
With a gift for science and mathematics, he went on to graduate with honors from New York University with a degree in Computer Science. His natural problem solving skills and leadership qualities helped him to excel at Goldman Sachs, Deutsche Bank, General Electric and High Five Games. Peter's management acumen allowed him to oversee essential corporate IT projects. He and his family enjoyed overseas assignments in Tokyo, Paris and London.
Peter was a resident of Weston for the past 25 years. While at Zoe & Co. Sugarbeads, Peter's unparalleled attention to detail in jewelry making, quest for exquisite workmanship and love for his customers made him an invaluable part of the team.
In his spare time, Peter enjoyed music, philosophy and science; especially physics. He loved studying and discussing the inscrutable wonders of the universe. Peter had the gift of inspiring those he touched. He cherished every moment of the idyllic beauty of nature and relished being surrounded by it at his home in Weston. His sense of humor made him a favorite of everyone who knew him. Peter's kindness and sweet nature made him a friend to anyone who met him and every family gathering a joy.
Peter is survived by his wife of 33 years, Andie; as well as his two children, Julie and Jason. Peter is also survived by his parents, Wolfgang and Margaret Schoellkopf; his brother, Michael Schoellkopf; his sister, Wendy Schoellkopf-Doster and her husband, Hank Doster; his aunt Amy Weston; his sisters in law, Sarah Whitton and her fiancé, Lester McCoy, and Kathleen Whitton Barth and her husband, Roger; three nieces, Lilah Doster, Meryl Doster and Lauren Barth. Peter is also greatly missed by his beloved dog, Bentley who never left his side.
A prayer service in celebration of Peter's life will be offered on Saturday, March 25, 2023 at 2:00 PM at Kane Funeral Home; 25 Catoonah Street, Ridgefield. Family and friends will be received at Kane Funeral Home on Saturday, March 25 from 12:30 PM until the time of the prayer service. Interment will take place privately. Contributions in Peter's memory may be made to the American Heart Association.