Lillyan Jacqueline Troxell, 92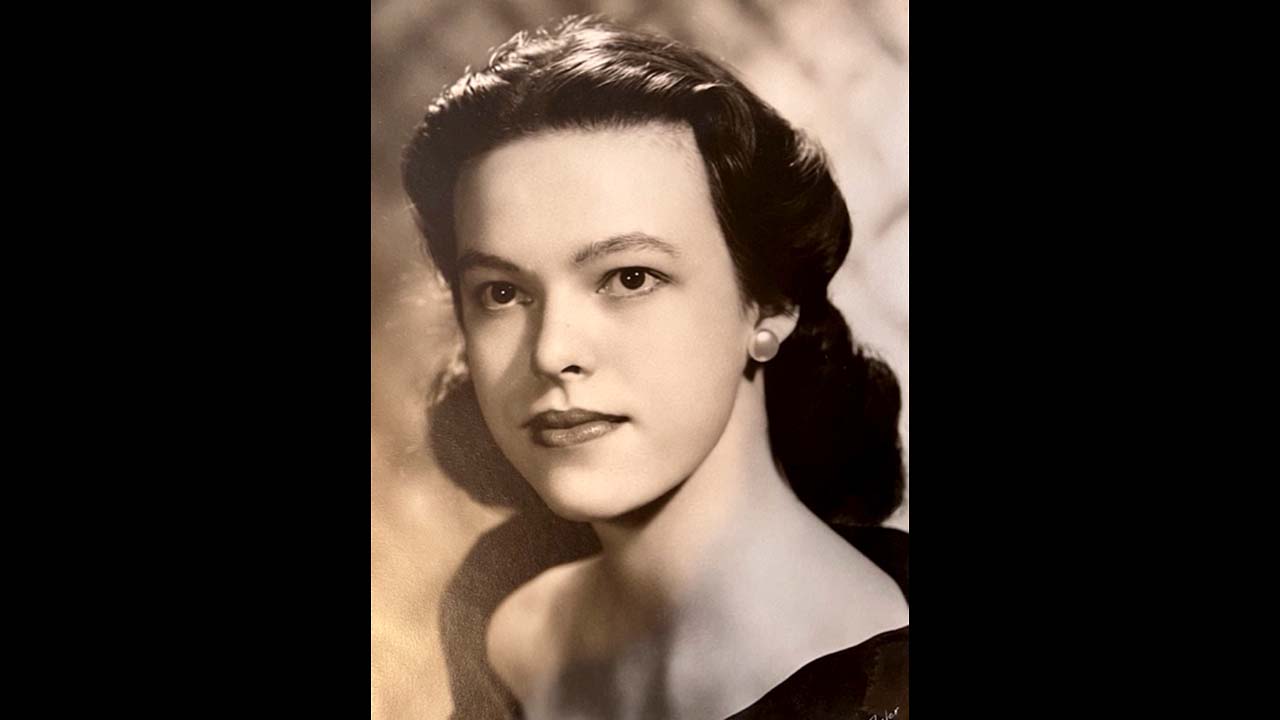 Lillyan Jacqueline (Taschl) Troxell, 92, of Weston passed away peacefully in her home on March 10, 2023 after a brief illness.
Jackie is survived by her daughters Julie Alexandre (James) of Haverford, PA and Susan Haven (Brent) of Westport, and her son John Troxell (Jackie) of Weston. She was the proud grandmother of David (Madeleine), Francie (Will Bosma), Stephen and Betsy Alexandre, Melanie Haven, Chelsea Fredericks (Darryl), and Hayley Hasanlliu (Juxhin), and the doting great grandmother of Miley and Kylie Fredericks, Nathan Weeman, and Deja Hasanlliu. Richard Troxell, her husband of 69 years, the love of her life, predeceased her in April 2022.
Born in Rochester, NY, Jackie was the only child of the late Lillyan (Mellis) and John Taschl. Her parents had emigrated from Canada and Austria, respectively, in the 1920s. The family attended Immanuel Baptist Church where Jackie performed solos with the Choir from the age of ten until she graduated from James Monroe High School (1948).
Rather than attend the Eastman School of Music in her hometown, Jackie was awarded a music scholarship to Wellesley College, from which she graduated in 1952 with a degree in psychology. She and Dick met at a Wellesley mixer in September 1951, married in July 1953, and lived in Dayton, OH, Evanston, IL, Sharon, MA, Walpole, MA, and for the last fifty years Weston.
During the family's eleven years in Walpole, Jackie worked on local and state political campaigns, including for then Massachusetts Attorney General Eliot Richardson, and was an active member of the United Church. She was a clerk at the Norfolk County Courthouse.
In Weston, Jackie was a much beloved member of Norfield Congregational Church, leader of its Prayer Warriors, one of the many ways she helped those in need. She was a regular in the Norfield Choir into her eighties, and an enthusiastic Bible Study participant for decades.
Jackie was "The Voice of Weston Woods" for 17 years before retiring in 1995. She and Dick worked the polls on Election Day, participated in Kiwanis activities, studied history and film at Westport Continuing Education, and enjoyed weekly lunches at the Senior Center. They traveled regularly to Austria to visit her extended family.
A Celebration of Life for Jackie will be held at Norfield Congregational Church on Saturday, April 15th at noon. A reception will follow in the Parish Hall. Interment will be private. In lieu of flowers, please consider donations to Norfield Congregational Church, 64 Norfield Road, Weston, CT 06883 or to Weston Senior Center, 9 School Road, Weston, CT 06883. To offer the family condolences please visit boutonfuneralhome.com.