Ellen Jones, 74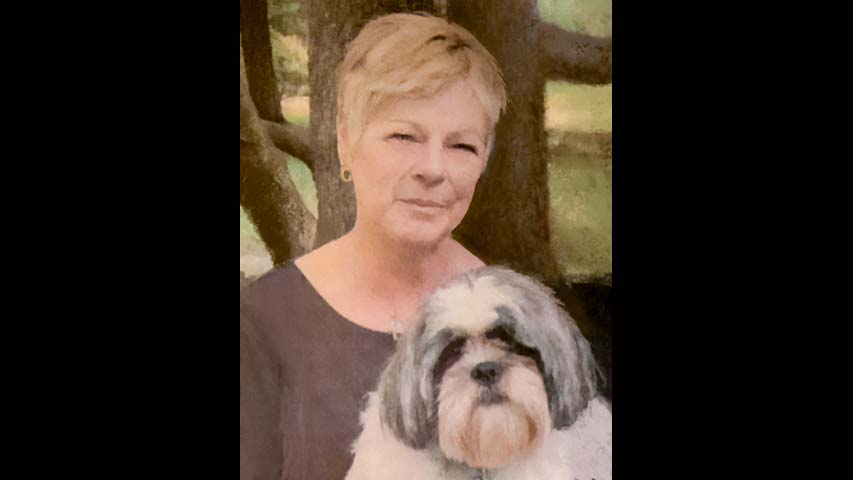 Ellen Jones, 74, of Fairfield, Connecticut passed away unexpectedly in her home on Sunday, February 19, 2023.
She was the daughter of Mary Ellen Slough & Thomas Larkin Slough. She is survived by her children, Jeff Cooper of Richmond, Virginia and Jennifer Cohen (Jeremy) of Leesburg, Virginia, her grandchildren Eli, John and Madi and her brother George Guidera (Linda) of Weston, CT.
Ellen grew up in Brewster, New York before moving to Fredericksburg, Virginia where she raised her family. During this time she was an avid golfer and worked as a Settlement Officer for many years.
In the early 2000's Ellen moved to Connecticut and worked for the Town of Weston as the Assistant Town Clerk. Most recently, Ellen could be found working as a cashier at Peter's Market and now Lily's Market where she was known to her customers as always having good cheer and having a big smile on her face.
She mostly enjoyed spending time with her friends and family and will be dearly missed. Ellen's wish was to have her ashes placed with her mother in the memorial garden at Trinity Episcopal Church located in Fredericksburg, Virginia.
A Celebration of Ellen's Life will be held at 11:00 AM on Saturday, April 1, 2023 at the Emmanuel Episcopal Church, 285 Lyons Plain Road Weston, CT. A reception will follow immediately after the church service.
Contributions in Ellen's memory Can be made to: Emmanuel Episcopal Church 285 Lyons Plain Road, Weston, CT 06883.