Christopher Anthony Barreca, 94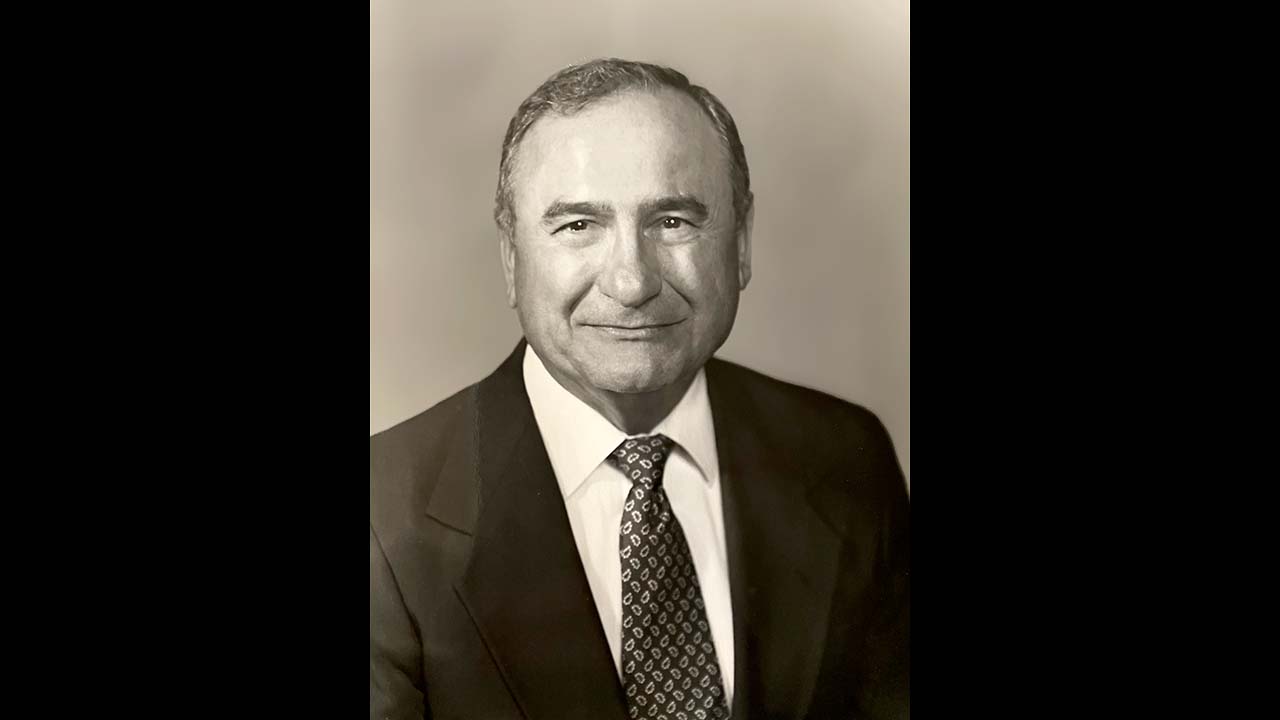 Christopher Anthony Barreca, longtime resident of Weston, Connecticut, passed away peacefully on January 29, 2023, at age 94. Born in Pittsfield, Massachusetts, on September 15, 1928, he was the son of the late Christopher Joseph and Jennie (Cannici) Barreca. Christopher was known for being exuberant, intellectual, and above all, a family man, with an endless joy for life and thirst for knowledge. Christopher was predeceased by his loving wife of six decades, Alice Hazlehurst Barreca.
An accomplished attorney, Christopher made important contributions to the legal profession and to society through his work as Senior Labor and Employment Law Counsel with the General Electric Corporation and then as Partner and Chair of the Stamford, Connecticut Office of the firm Paul, Hastings, Janofsky, and Walker. He also served on the Governing Council of the American Bar Association's Labor and Employment Law and Dispute Resolution Sections. Equal parts practitioner and scholar, Christopher authored multiple leading treatises on labor arbitration.
Christopher was a proud alumnus twice over from Boston University, first graduating from the General College in 1950 and then earning his Juris Doctor from the School of Law in 1953. (He would later receive an LL.M. from Northwestern University School of Law.) While at Boston University, Christopher was selected as "Man of the Year" for 1952 and, more importantly, there he met the love of his life, Alice (herself voted "Man of the Year" for 1953).
Throughout his life, Christopher remained committed to furthering the University's mission, serving as Chairman of the Board of Trustees and receiving the Boston University School of Law Alumni Association Silver Shingle Award for service to the profession. The Barreca Climbing Wall in the University's fitness and recreation center now stands in his honor, and the Christopher A. and Alice H. Barreca Labor Relations Endowment Fund and DeWolfe Boathouse Endowment Fund continue his legacy of scholarship and accomplishment.
Christopher also served on the Town of Weston's Board of Selectmen, as Chairman of the Town's Board of Education, and as President of the Aspetuck Valley Country Club. A true renaissance man, he also was passionate about music, specifically the operas of Gilbert and Sullivan — which he was prone to sing spontaneously, including at his and Alice's famous parties held every New Year's Day. And he loved exploring the great outdoors, joining his family on regular trips to Grand Teton National Park in Wyoming.
Christopher's zest for life and learning will be fondly remembered by his extended family, friends, and colleagues. He is survived by his daughter Alice Dixon (husband Bruce Dixon), son Christopher Barreca (wife Mona Heinze-Barreca), daughter Jennifer Culpepper, granddaughter Jennifer Dixon (husband Eric del Pozo and son Jasper del Pozo), granddaughter Brittany Culpepper, grandson Christopher Culpepper, granddaughter Alicia Barreca, and granddaughter Manal Barreca.
In lieu of flowers, please consider making a donation to plant a memorial tree in the Shoshone National Forest through A Living Tribute. Arrangements are being handled by The Ahern Funeral Homes, Inc.