Scholarship Fund Opens at Norfield Children's Center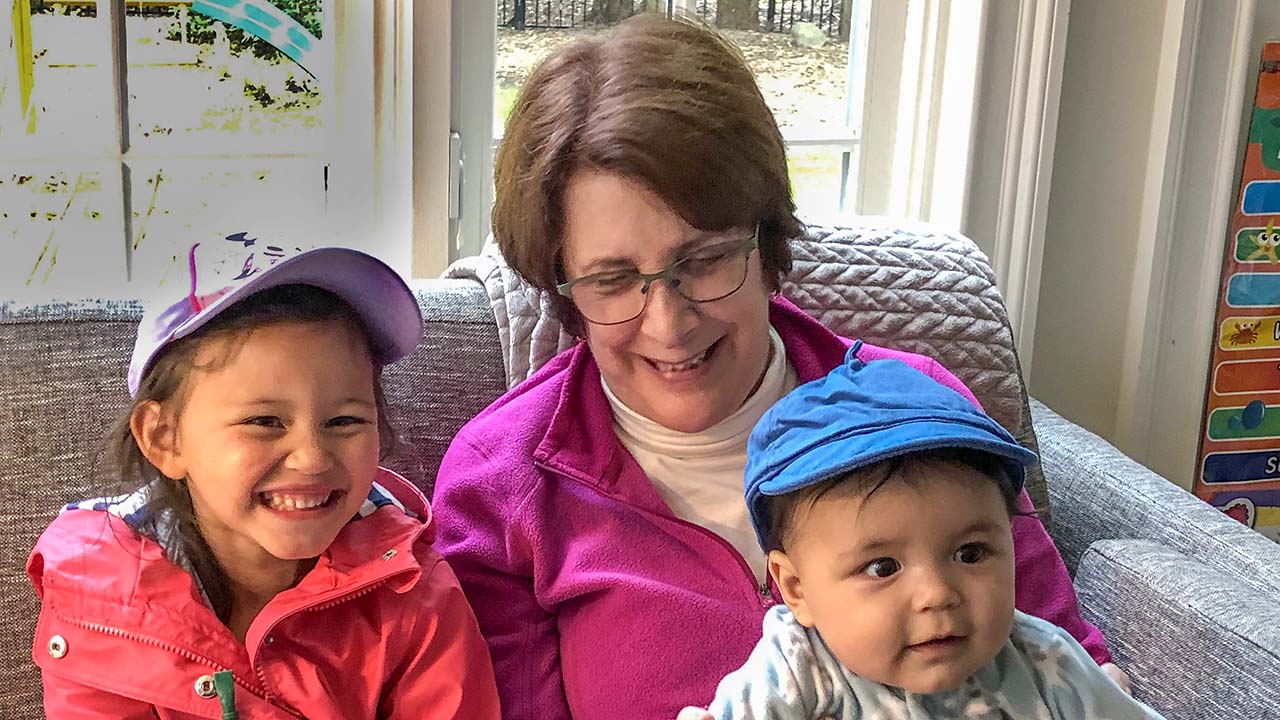 Applications are open for the Elena Coulter Spence Scholarship Fund at Weston's Norfield Children's Center.
The fund is a needs-based scholarship established in memory of beloved Norfield teacher Elena Coulter Spence for children enrolled in Norfield preschool classes.
Scholarships are awarded in an amount up to $2,000 per school year based on financial need. The objective is to create a sustainable long-term scholarship fund for families in need of financial aid to provide their children with a quality preschool education.
Those who may qualify and are interested in applying can visit norfieldchildrenscenter.org for a link to the application. Or, contact Ellen Sicinski, Bookkeeper, for more information at (203) 227-7047.
Tax-deductible donations to the Elena Coulter Spence Scholarship Fund are also welcome. All donations will be equally matched by the family of Elena Spence. Donations can be made by check payable to "Norfield Children's Center" with the notation "Elena Coulter Spence SF" in the memo field and sent to:
Norfield Children's Center
Attn: Ellen Sicinski - Bookkeeper
64 Norfield Road
Weston, CT 06883.
Elena Coulter Spence (1947–2022)
Lanie was a professional educator who provided a warm, caring and safe environment where her students were able to grow and thrive as they sought to achieve their full potential under her guidance. She not only touched the hearts of her students but those of their parents and families.
Her diverse experience provided her with the ability to teach a diverse group of students, including those challenged with developmental delays, learning disabilities and noncompliant behavior as well as those students who functioned above grade level.
Her teaching career began in the San Antonio Independent School District in 1971. She established the district's first English as a Second Language multi-ethnic early childhood/kindergarten program. In 1974, Lanie moved back to Connecticut, where she was raised, with her husband Ken. She joined the Trumbull Catholic Regional School as a kindergarten teacher and taught first and second grade reading groups in the afternoons.
After having her first child, Merryl, Lanie left Trumbull in 1977 to pursue a Master of Arts degree in Open Education at Fairfield University. Upon completing her MA degree and giving birth to her son, Ryan, in 1979, Lanie spent the next 10 years as a short-term and long-term substitute at Cooperative Educational Services in Trumbull. The center served developmentally and emotionally compromised students (ages 3-21). While there, she provided individualized support incorporating a wide variety of behavioral and communicative strategies.
In 1992, Lanie returned to her true educational passion, Early Childhood Development, and joined the staff of Norfield Children's Center. For the next eight years, she co-taught the Threes and Fours Programs. Her background as a kindergarten teacher and experience in special education made her an invaluable resource. She set a warm and loving tone in the classroom and always sought out the children with the greatest needs.
Following 18 years of full-time service to Norfield, Lanie stepped back in 2010 and became a volunteer and substitute teacher through 2020.
"Lanie's contribution to the growth of the children who were fortunate to be in her care created the proper foundation for their future growth," said Donna Pcolka of the Trumbull Catholic Educational School Board.
"She was special to so many children, friends and those whose life she touched," said Norfield staff member Jill Valala.
A life well lived is simply one that adds to the beauty, the goodness and the love in the world. In Lanie's case, her life added to the beauty, the goodness and the love of children. She always fought for the wellbeing of all her kids, especially for those with the greatest needs.
To this end, the Elena Coulter Spence Scholarship Fund has been established in her loving memory.