New Weston Police Officer Sworn In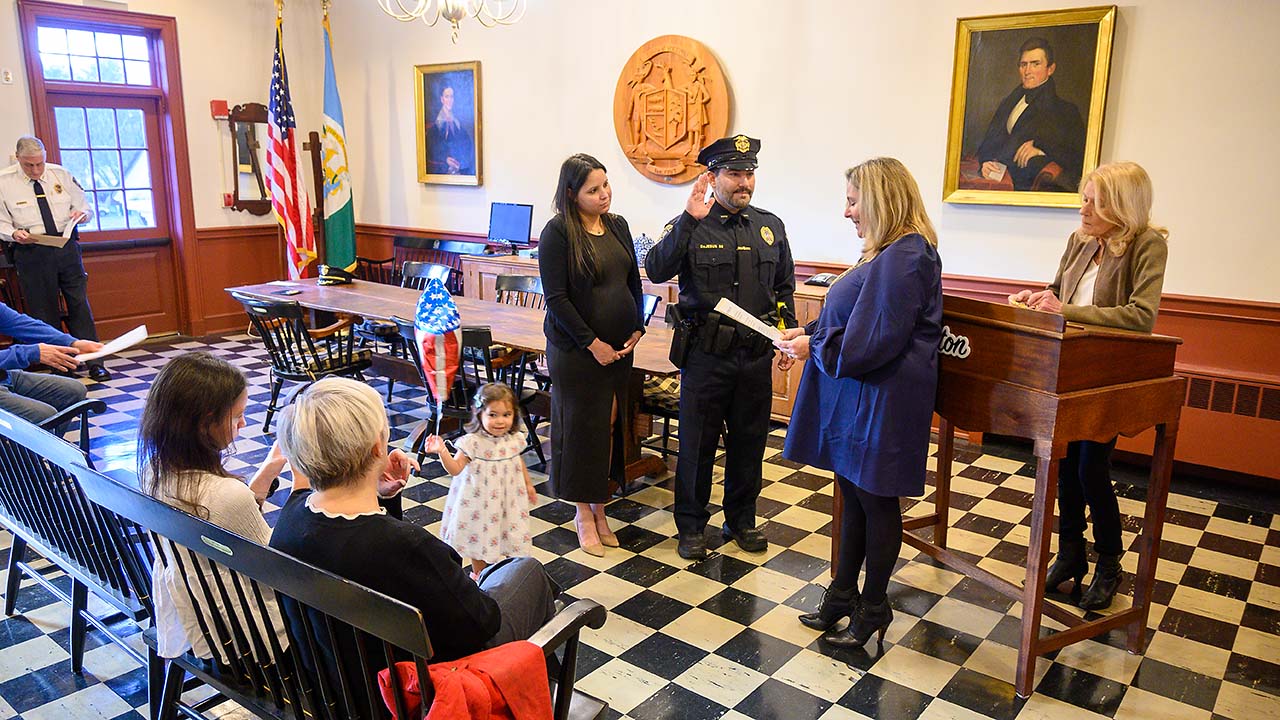 Photos: Weston Today
Officer Carlos DeJesus became the newest member of the Weston Police Department in a Town Hall ceremony on Monday afternoon.
After opening remarks by Police Commission chair Beth Gralnick, First Selectwoman Samantha Nestor welcomed Officer DeJesus to Weston and administered the oath of office.
In keeping with Weston tradition, Officer DeJesus's family attended and his wife pinned the badge on his uniform. Commission vice chair Jess DiPasquale and Selectman Martin Mohabeer spoke briefly, as did Officer DeJesus.
Police Chief Edwin Henion said Officer DeJesus began his career in finance, then realized his true calling was police work. He comes to Weston from the Bridgeport Police Department, and is thus fully certified and ready to begin his duties right away.