Ronald A. Caruso, 1937–2022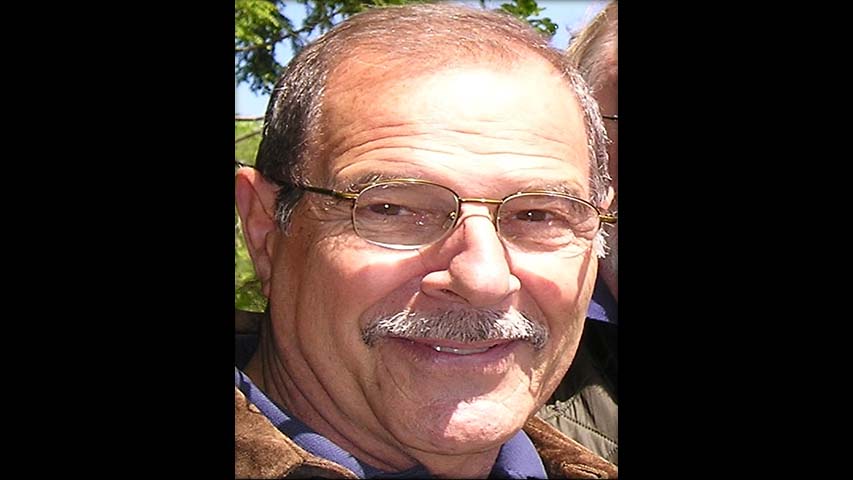 Ronald A. Caruso, son of Rocco and Josephine Palermo Caruso, and a long-time resident of Weston, died on August 5, 2022 at Meadow Ridge in Redding following a long illness.
Upon learning the news, a friend wrote to the family, "Life's greatest moments are achieved with a special friend. Ron was that friend to me. He was the most intelligent, kind, interesting and warm friend one could have."
Born in 1937, Ron grew up in Greenwich, where his family operated a successful iron working business and at which he worked as a boy.
After graduation from the College of the Holy Cross, he tried his hand at a variety of careers. With his good looks and engaging manner, he was always a top performer. In time, he found his niche and decided to become a teacher. He was initially employed by the Dover Delaware School System, lured away by the Weston School System, and ended his long teaching career at the Heathcote Elementary School in Scarsdale, NY.
He had a creative, somewhat unconventional approach to education, which made him popular with both his students and parents alike. He was respected, even revered, by his peers. One of his former, fourth grade students recently wrote to him, "Mr. Caruso, you were the most influential and important instructor I ever had. Thank you from the bottom of my heart."
During his summers and after retirement, Ron traveled extensively throughout the United States, Latin America, Russia, and Europe. Wherever he went, he would venture out on his own to meet and make friends with local people and enjoy unusual and authentic experiences.
Intrigued with far eastern culture, Ron studied Tai Chi in New York. He made lasting friendships with a diverse array of Tai Chi "brothers" and became so skilled himself that he was considered a master. Pupils would travel from far and wide to attend the Tai Chi classes he taught in the loft of his barn in Weston.
Ron was an avid bridge player, an enthusiastic golfer, and a lifelong learner with a book always at his side. His many accomplished students and extensive list of friends are his lasting legacy. All who knew him were charmed by his wit, intelligence, and generosity of spirit and they will miss him dearly.
Ron was pre-deceased by his older brother Frank Caruso and his younger brother Don Caruso.
Those willing to perpetuate and honor Ron's commitment to education may donate monies to the Mercy Learning Center 637 Park Avenue, Bridgeport, CT 06604.