Weston Honors Veterans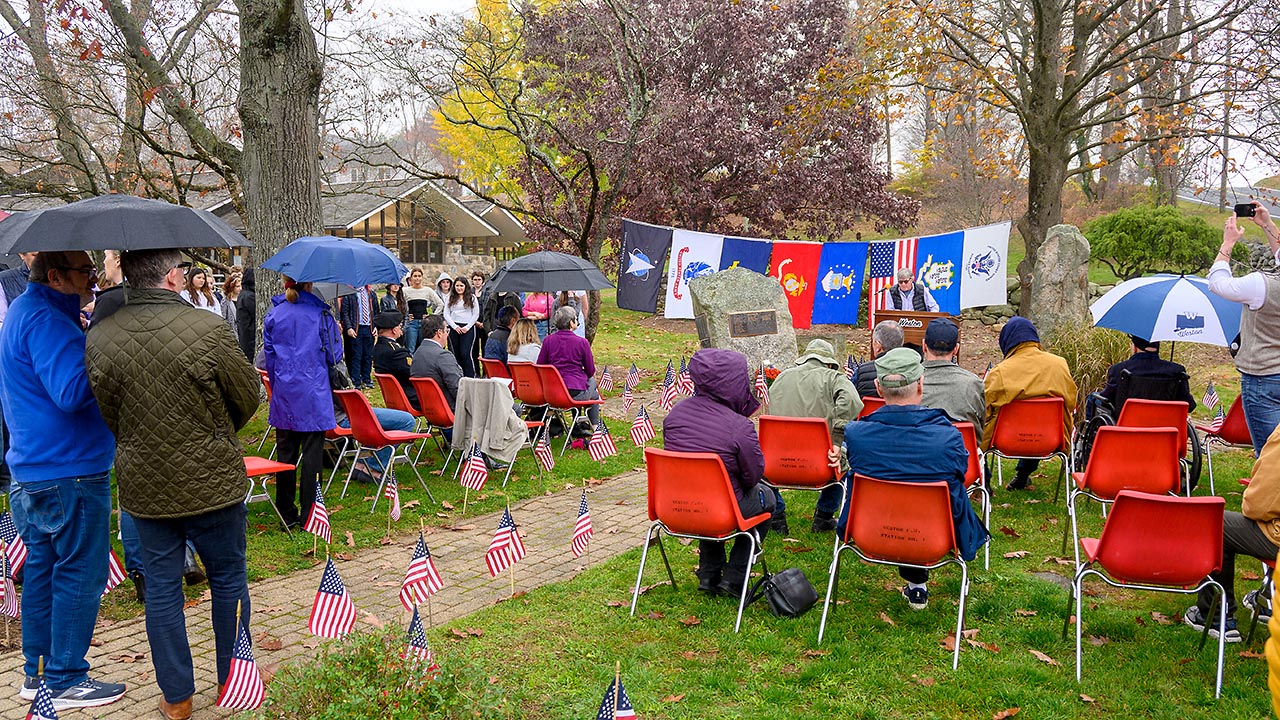 Photos: Weston Today
Weston veterans were honored on November 11 with Veterans Day events at the schools and a ceremony at Town Hall, all organized by the town's Veterans Committee.
The ceremony opened with an introduction by Veterans Committee member Ed Hutchins and the laying of a red, white and blue wreath by the high school's American Heroes Club. The Pledge of Allegiance was led by the Weston High School Chorale, who sang the national anthem, directed by Elizabeth Morris. Rabbi Michael Friedman of Temple Israel offered a prayer.
James Carlon, an attorney and Army veteran, spoke less about his own service and more about values he learned in the military. His remarks, largely directed to students in the audience, focused on the principles of "servant leadership" — the importance of being an example, of focusing primarily on the well-being of people and the community, of putting caring for others above caring for yourself, of listening, trust, and humility.
First Selectwoman Samantha Nestor spoke about the military service of those in her own family and the importance of honoring those who served every day, not just on holidays.
State Representative Anne Hughes presented a proclamation from the General Assembly honoring Weston and Weston veterans.
Finally, in what has become a charming tradition, Brownies from Troop 50325 and Daisy Troop 50035, led by Jennifer DiDonato, Ursula Cary and Brittany Gilman, created thank-you cards and handed them to veterans attending the ceremony.