Submissions Invited for Student Art Exhibition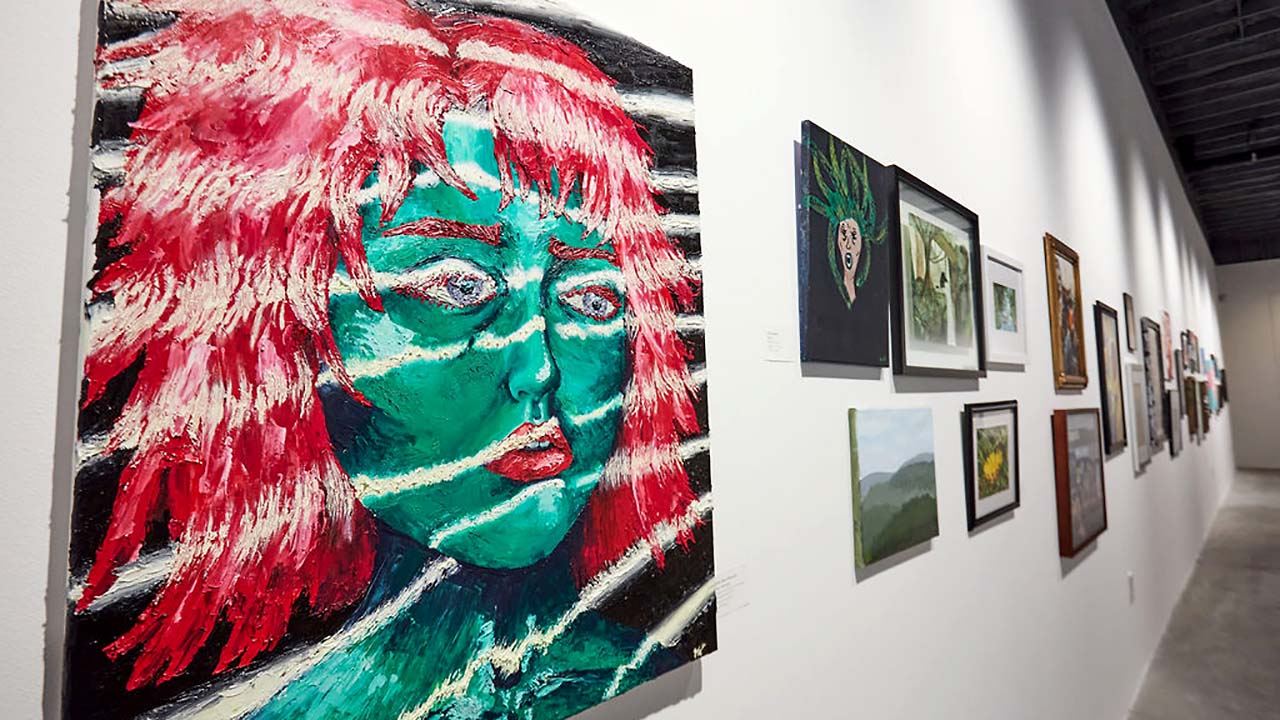 The MoCA 2022 student exhibition, "Identity." Contributed photo
High school artists are invited to submit works for an exhibition at Westport's MoCA — the Museum of Contemporary Art — that will run in January and February.
The theme is "Who Are You When You Are Dreaming," a concept created by the Teens at MoCA council. High school students in any town may submit one work, and all works will be accepted. Submissions are due by midnight on Sunday, December 18.
These guidelines apply:
Art may be a drawing, painting, digital/graphic image, photograph, sculpture or video.
All two-dimensional works must be framed and ready to hang.
Works cannot exceed a maximum of 30 inches in either height or width.
The entry fee is $10. Funding for a fee waiver is available. For details, contact Liz Leggett, Director of Admissions, by email to liz@mocawestport.org.
More information about the submission process and artwork drop-off and pick-up is available at mocawestport.org.
The High School Student Art Exhibition will be on display at MoCA from January 13 to February 26 at the same time as an exhibition of works from the Westport Public Arts Collections, in collaboration with the Westport Arts Advisory Committee.
The museum is located at 19 Newtown Turnpike in Westport.