Weston Takes Back and Shreds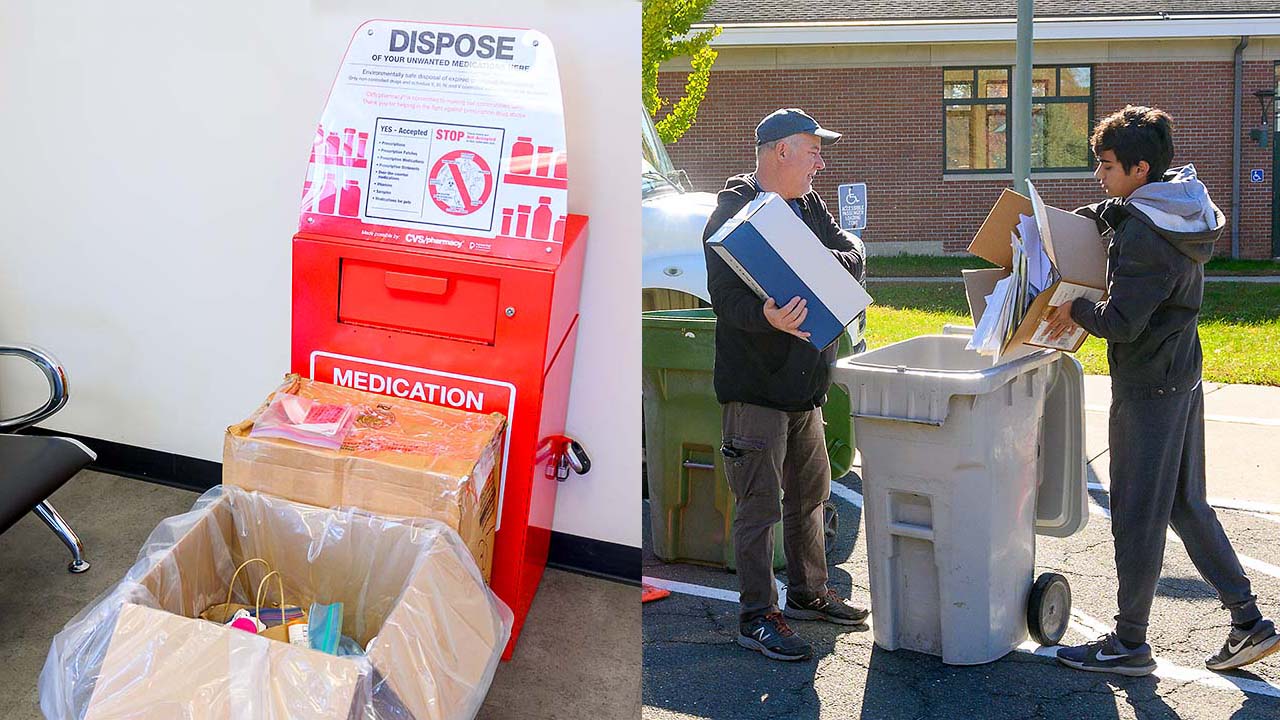 Events in Weston over the weekend produced good results: the Prescription Drug Take Back Day at police headquarters, and the shredding and computer recycling event put on by Friends of the Weston Library.
Take Back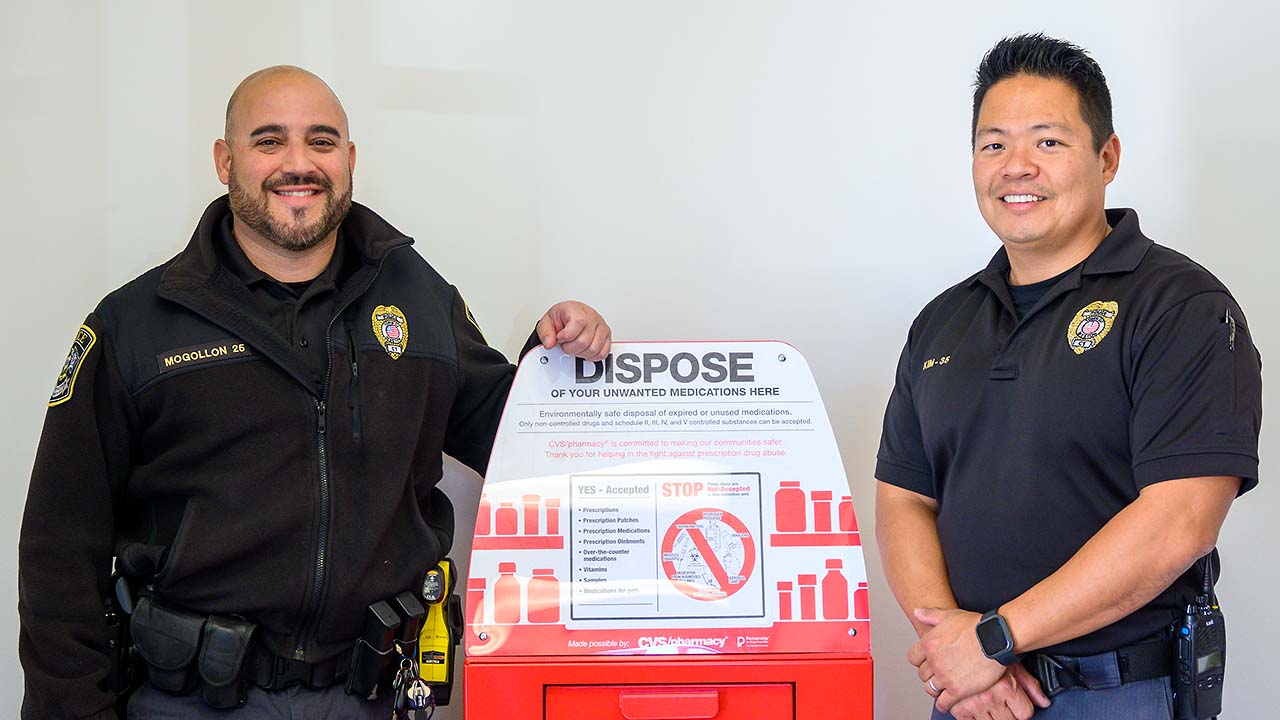 Officers Joe Mogollon and Jason Kim, who also serve as School Resource Officers, manned the Take Back box in the Police Department lobby on Saturday.
We were there early, and already several boxes had been filled and sealed with unneeded medicines that will now be disposed of safely, out of the hands of those for whom they were not intended and out of household waste and the drinking water supply.
National Prescription Drug Take Back Day is a Drug Enforcement Agency program that Weston participates in. The Take Back box is always available to residents, located in the Police Department main lobby, which is open all hours, every day of the year.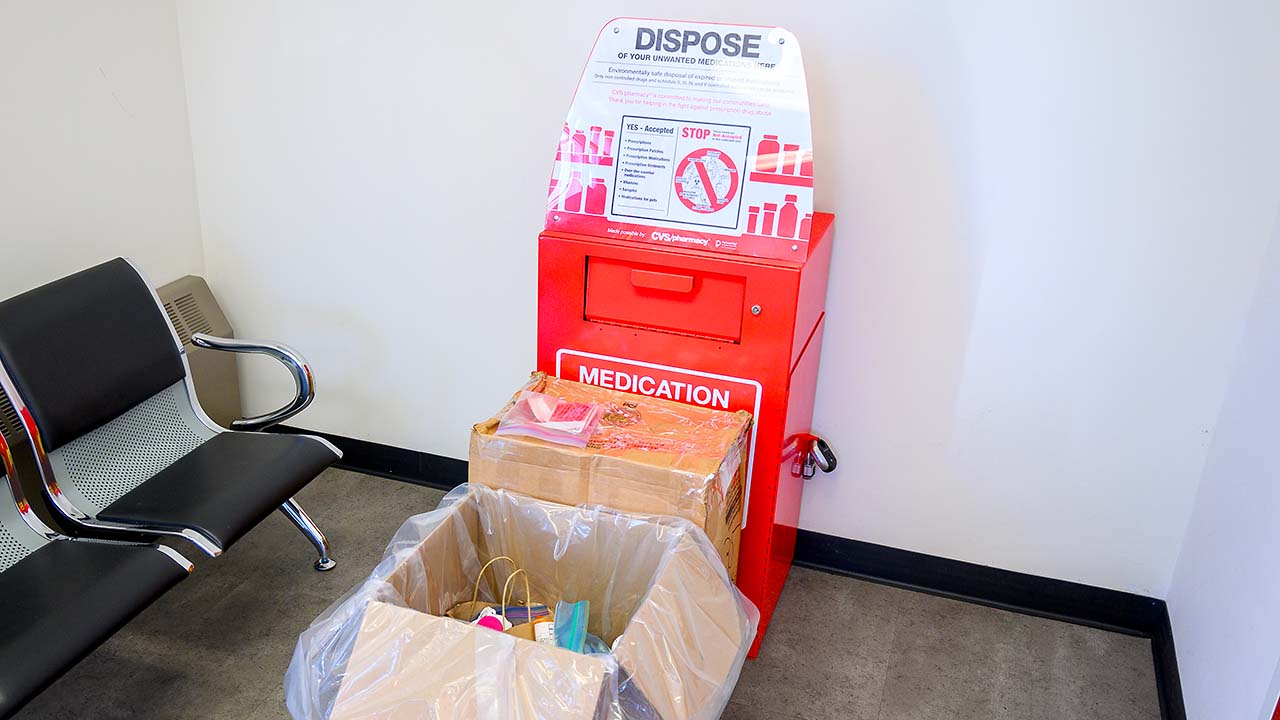 Shredding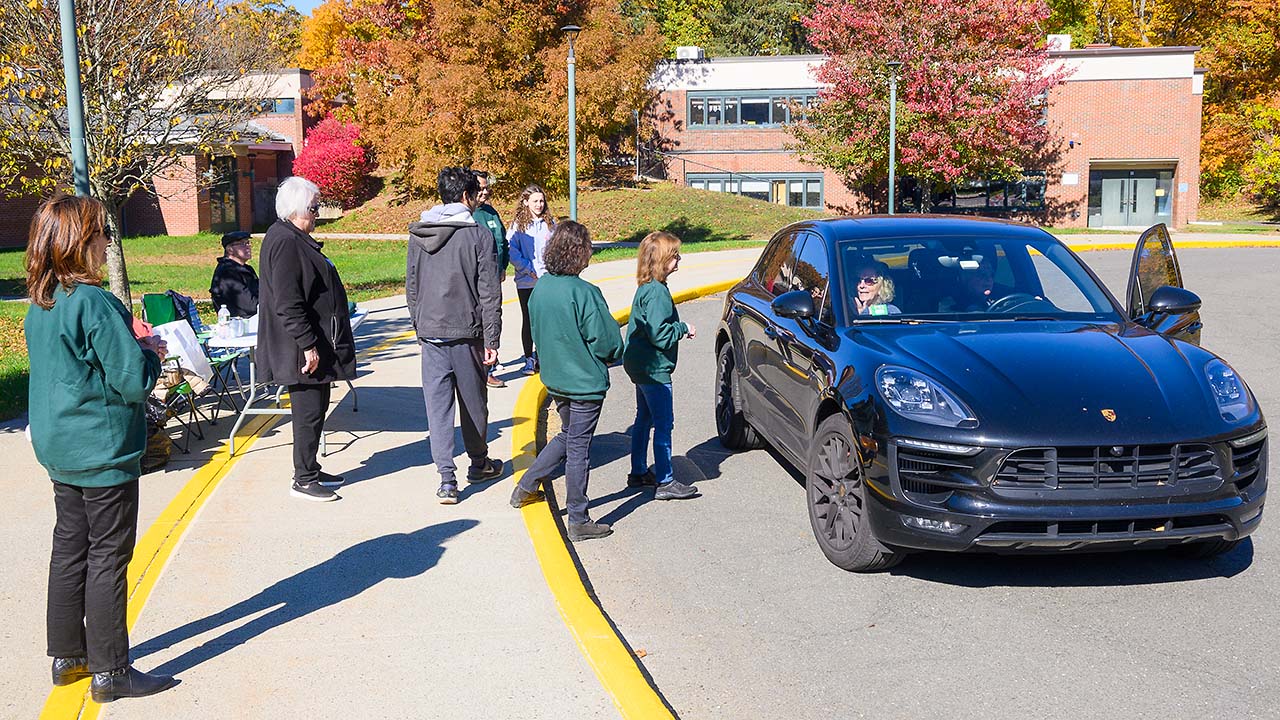 Also on Saturday, traffic was steady at the Hurlbutt Elementary bus loop as residents brought papers to be shredded and old computers to be recycled.
This was the second such event put on by Friends of the Weston Library. The fees — $10 per box of papers and $20 per old computer — support the Library and the community programs sponsored by the Friends.
The Friends make everything easy. You pull up in the loop, volunteers unload what you want to get rid of. They carry it over to a large shredding truck, and you drive away.