Cameron Miles, All SWC Cross Country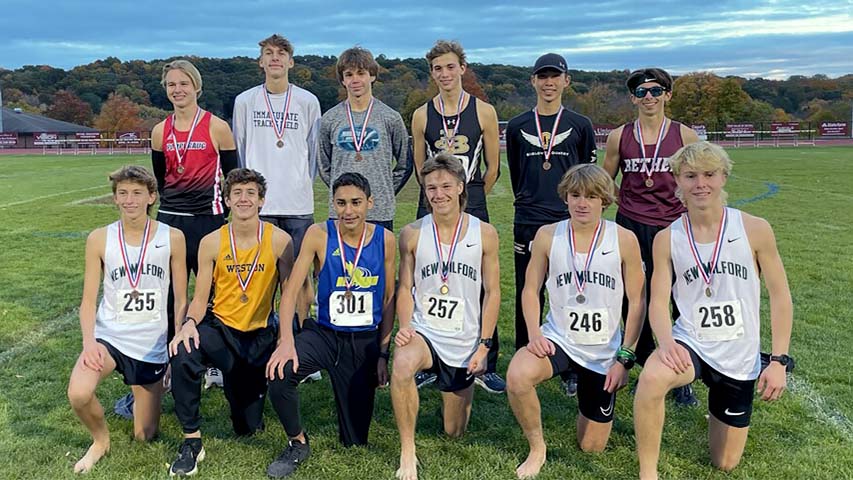 Cameron Miles, front row, second from left
Weston athlete Cameron Miles finished fifth in the SWC cross country championships on October 19 and earned first team All SWC.
His time of 16:46 on the extremely challenging Bethel course (where all SWC championships are held) is the best ever by a Weston runner since the course was reconfigured in 2010.
This year's field was very strong. Mr. Miles's time would have won the race in 2021. He will be among the favorites in the state Class M meet at Wickham Park on October 29.