Play Ball For All Names Teen Mentor Advisory Board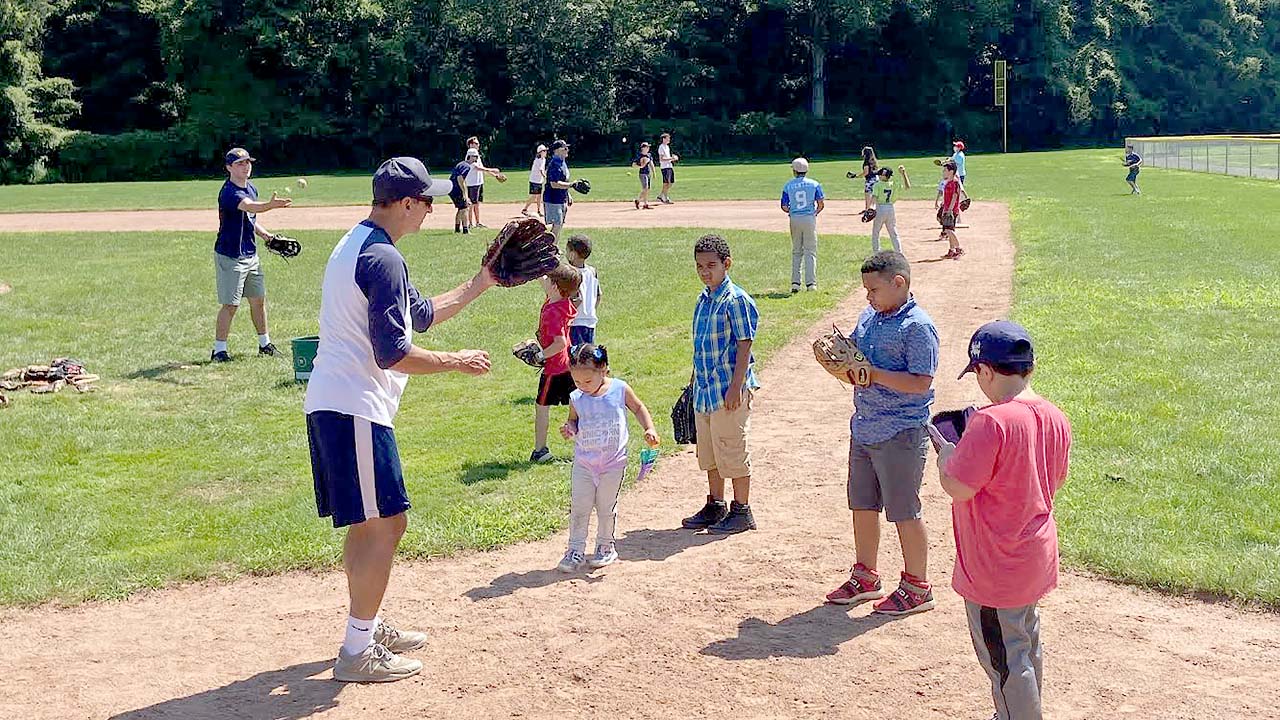 Photo: a "Play Ball For All" summer baseball and bonding clinic
Play Ball for All, the local organization where young athletes and volunteer coaches mentor underserved youth and run baseball clinics, named its Teen Mentor Advisory Board for 2022 – 2023.
The board will include both high school and college mentors to assist in the growth and reach of the organization's programs. Mentors will help develop and implement community-based clinics and events and expand off-field community "Pitch In" programs by their efforts in local and college communities.
This year's board includes captains Luke Barasch, Evan Cavicchia, Sam Hensinger, Chris Amato, Luke Dionian, Andrew Amato, Sam Landesman, Ben Landesman, Chris Komar, Michael Amato, and Timmy Amato.
The mission of Play Ball For All is to bring the game of baseball and its supporting life skills to both community-based and underserved youth from surrounding towns. The goal is to offer local teen athletes early leadership and mentor opportunities, encourage volunteerism, and bring awareness to local youth causes. "We appreciate the continued efforts of our mentors in sharing their skills and time," said Play Ball for All founder Bob Barasch.