St. Francis Family Fun Carnival, October 1–2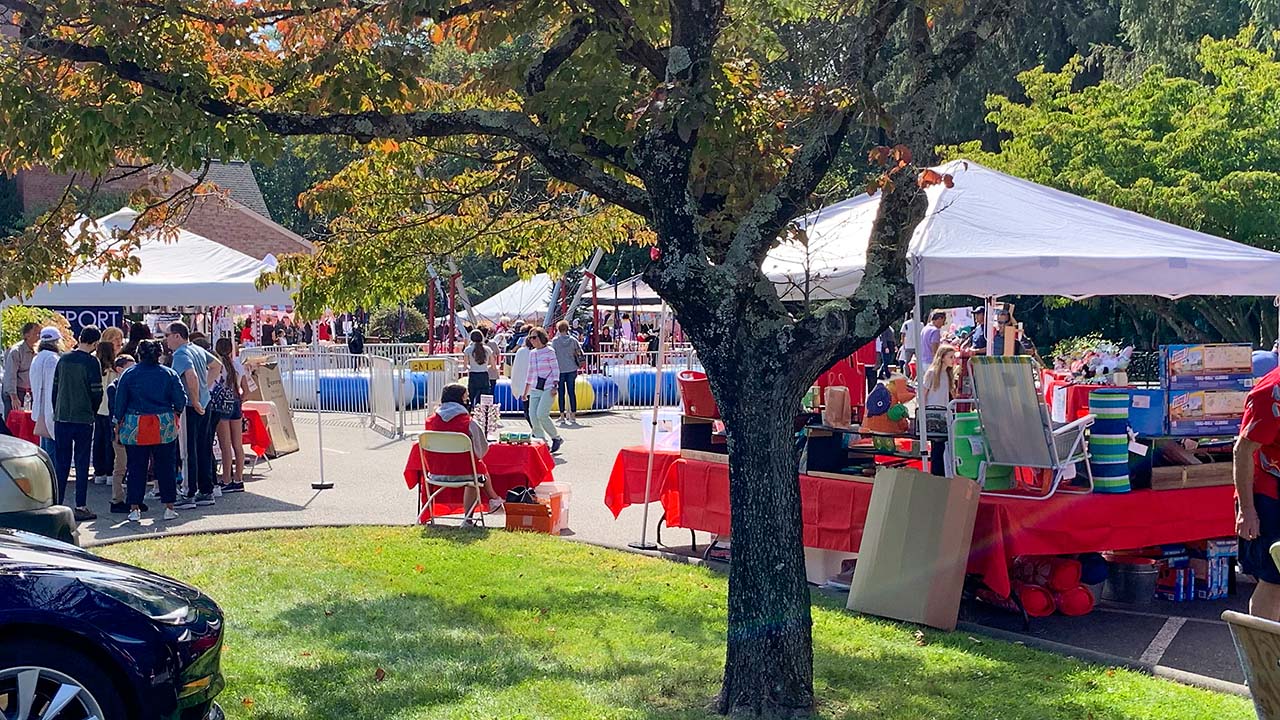 The annual Family Fun Carnival at St. Francis of Assisi Church takes place on Saturday and Sunday, October 1 and 2, rain or shine.
Festivities begin at noon and run through 6:00. St. Francis is located at 35 Norfield Road.
Carnival highlights include inflatables, games, live music, food, drink, craft vendors, drawings for prizes, and only on Saturday from 2:00 to 4:00, a photo opportunity with Gilbert the Party Pig.
There are inflatables for children of all ages. On the younger side, a 24-foot slide, a soft axe throw, Jurassic Playland, a ball pit, and a bounce house. Kids a little older will enjoy Euro Bungee, Toxic Meltdown, Mechanical Surfboard, and the Football Obstacle Course. Bracelets will be sold each day for all-day limitless fun.
Children will also enjoy face painting and a number of games and contests. Games for those over 21 include Win Some Cheer, Mystery Boxes, and Outdoor Fun. There will also be craft vendors, a silent auction, and a drawing for great prizes.
Food and music
Local food trucks will provide carnival fare you would expect, such as Italian sausage with peppers and onions, hamburgers, hot dogs, french fries, and ice cream. Wine and beer too.
As for music, on Saturday, Fairfield School of Rock performs from 12:30 to 3:00, followed by Furious George Band from 3:30 to 6:00. On Sunday, Ridgefield School of Rock performs from 12:30 to 3:00, followed by Two of Us from 3:30 to 6:00.
"This is the 12th anniversary of the Carnival and we love how this has become part of celebrating fall for so many families in Fairfield County," said Carnival chairperson Sandra Jester.
Blessing of the animals
On Saturday morning at 11:00, animals and their human parents are invited to a blessing of the animals in the church parking lot. In honor of St. Francis, Patron Saint of Animals, who preached that it is the duty of humanity to protect and enjoy nature and everything in it, all pets will be blessed. All religions are welcome.