On the Music Radar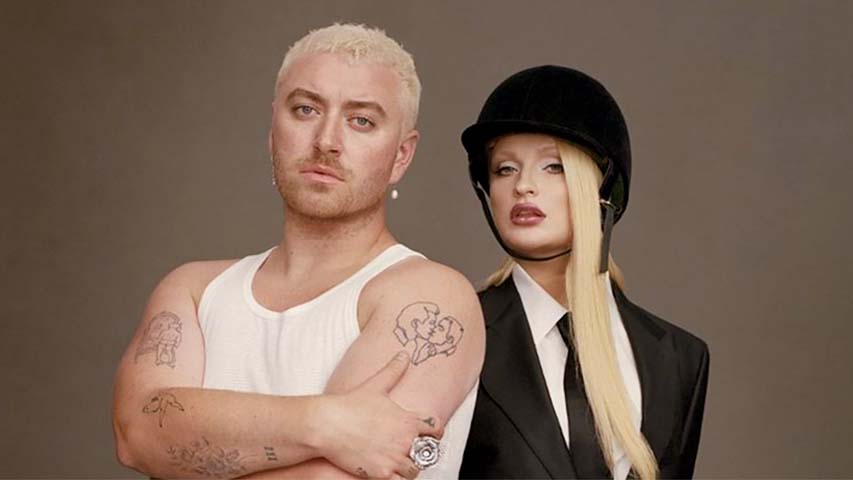 In the marketing of music on red-hot platforms like TikTok, viral is good. Up to a point.
On September 22, British singer-songwriter Sam Smith and American counterpart Kim Petras released a track titled "Unholy." The song was fast out of the gate, and is a hit. But it now appears it may be sputtering somewhat, perhaps short of dominating worldwide charts to a degree that once seemed inevitable.
"Unholy" was originally intended to be released on September 15. In a long lead-up to that date, a short portion — its chorus — was teased on Smith's TikTok account in a video clip that soon went viral as a trending sound. The clip racked up over 20 million views and 3.5 million likes in a matter of days and has since been used in over 340,000 videos on the platform.
Record companies like virality. So Smith's team doubled down on the strategy, releasing more snippets, eventually uploading 26 more short video clips, one by one.
One would think that this online approach would translate to a massively successful streaming release, but the evidence suggests that many fans reacted otherwise.
It didn't help that the the song's release was delayed by one week due to a pause following the death of Queen Elizabeth II. In those seven days, Smith and Petras took to their separate TikTok accounts to push the song even more, practically "shoving the song down our throats," as at least one user on the platform commented. Smith uploaded eight more videos to promote the song's new release date.
More is less?
The repetitive nature of the TikTok app means that, by the actual release date, users had been exposed to the 21-second snippet on a near-constant basis for a month. Reactions on TikTok went from genuine excitement to genuine annoyance.
There is a trend cycle on TikTok, one that marketers must understand and that marketing plans must accommodate. The marketing of "Unholy" may have worked against a more vibrant launch of the song itself. By the time "Unholy" was actually released, there was little beyond its viral chorus to earn renewed fan attention.
That's not to say the song is a commercial failure. It is undeniably a hit, currently standing at number one on Apple Music U.S., a rare feat for a pop debut. It opened at number one on Spotify and iTunes and won "Fan Favorite New Music" in Billboard. Music fans, voting in a September 23 poll published on Billboard, chose the song as their favorite new music release of the past week, bringing in a remarkable 49 percent of the vote.
Now the questions are whether the song has legs, and whether the marketing plan may have stunted its full potential. It is unclear whether the success of the viral video made fans like the actual song, or if they only eventually downloaded it to see if it lived up to the hype of its chorus.
TikTok quickly became a powerful platform where artists and creators can promote their work. But there is more to the market than TikTok. Understanding the platform's trend cycle is a good way to make sure a promotion, even a successful one, doesn't overstay its welcome and dampen enthusiasm for the ultimate product.