Democrats Rally for State and Regional Ticket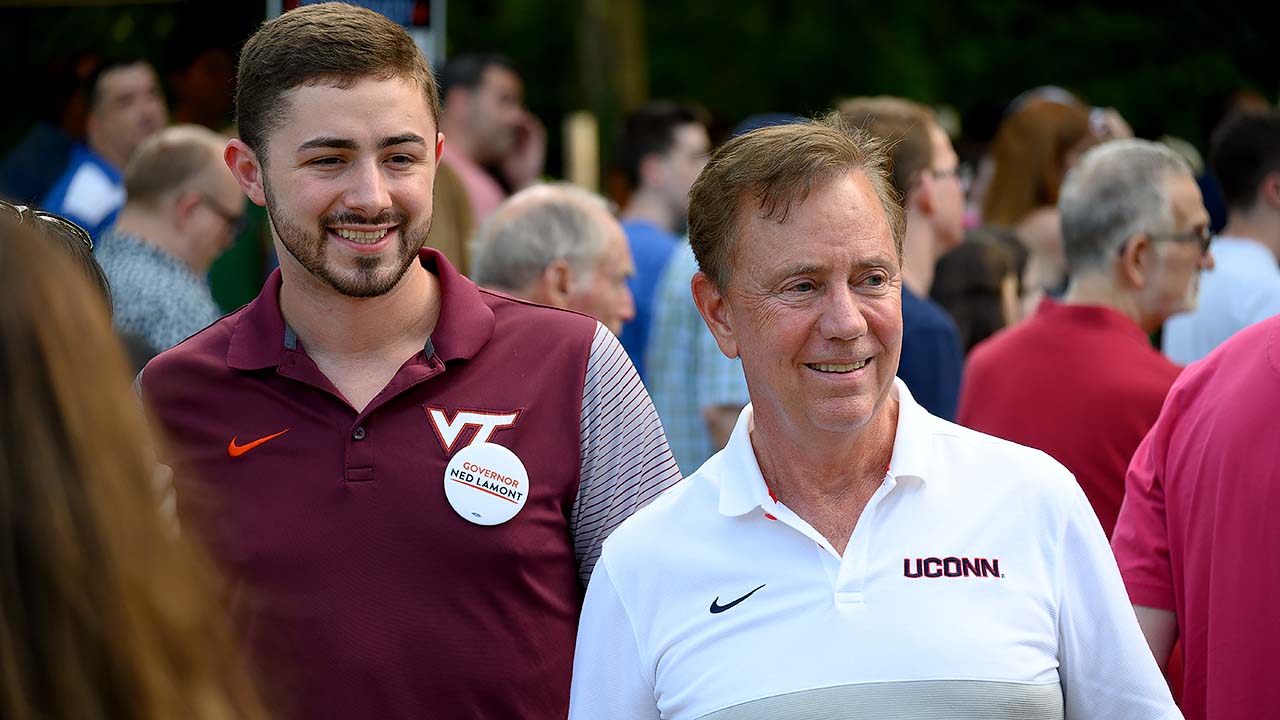 Democrats from six neighboring Fairfield County towns joined together in a rally on August 28 to shift their general election campaign into high gear.
The rally, emceed by former Weston First Selectwoman Gayle Weinstein, featured remarks by Governor Ned Lamont, Lt. Governor Susan Bysiewicz, Senator Richard Blumenthal, the slate of Democratic nominees for statewide office, and the party's candidates for legislative seats representing Weston, Westport, Wilton, Ridgefield, Redding, and Easton.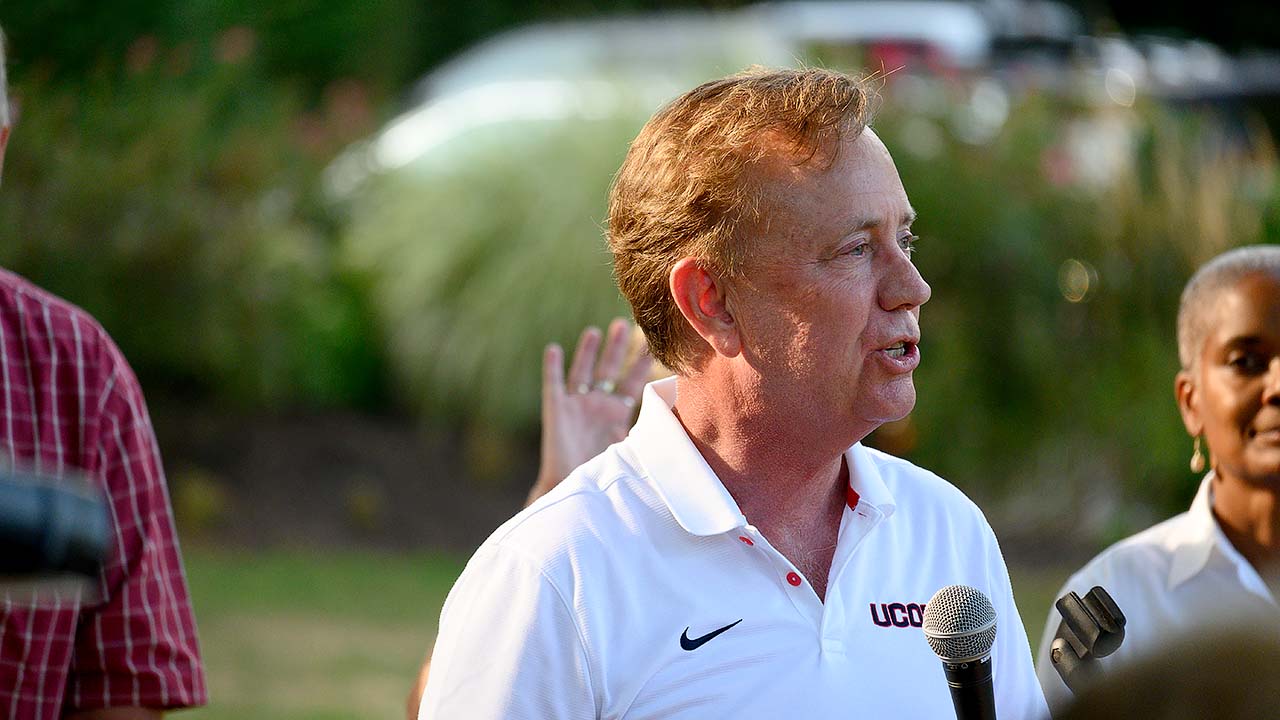 Governor Lamont told the crowd that, "We've got to fight like hell for the next 80 days," because the margin in some races is "razor thin." The governor cited accomplishments of his administration, including tax cuts and child tax credits, and highlighted budget surpluses and the paying down of pension liabilities, which, he said, will save taxpayers $450 million.
Lt. Governor Bysiewicz said the Lamont administration "has a wonderful story to tell," citing 50,000 new families moving in to the state, more businesses arriving, balanced budgets, no tax increases, "the biggest tax cut in history targeted to help the middle class," and the pay down of pension debt. "We've done what Republicans say they want to do," she said.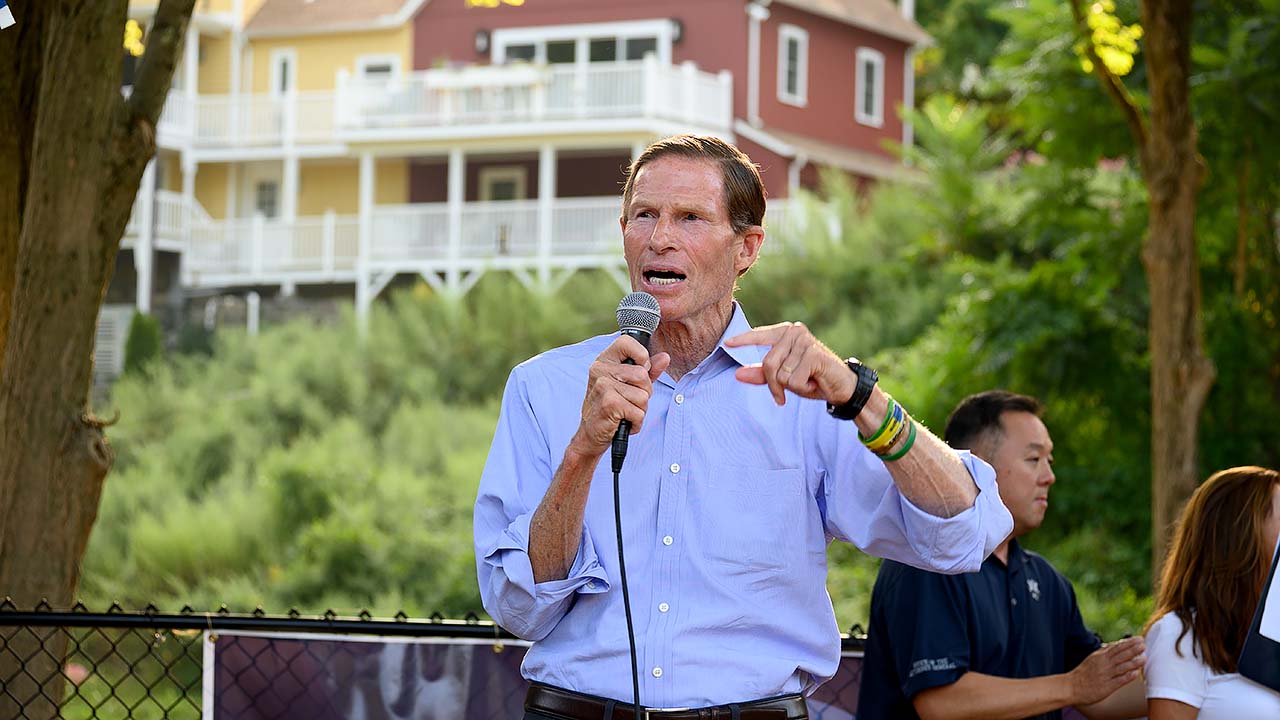 "The right wing fringe is alive and well in Connecticut," said Senator Richard Blumenthal, referring to his opponent, who, he said, favors eliminating that state's legal protection of women's reproductive choice and advocates against regulation of firearms. The senator said he is proud of his legislative achievements, naming the recently-enacted Inflation Reduction Act and its provision to reduce prescription drug costs.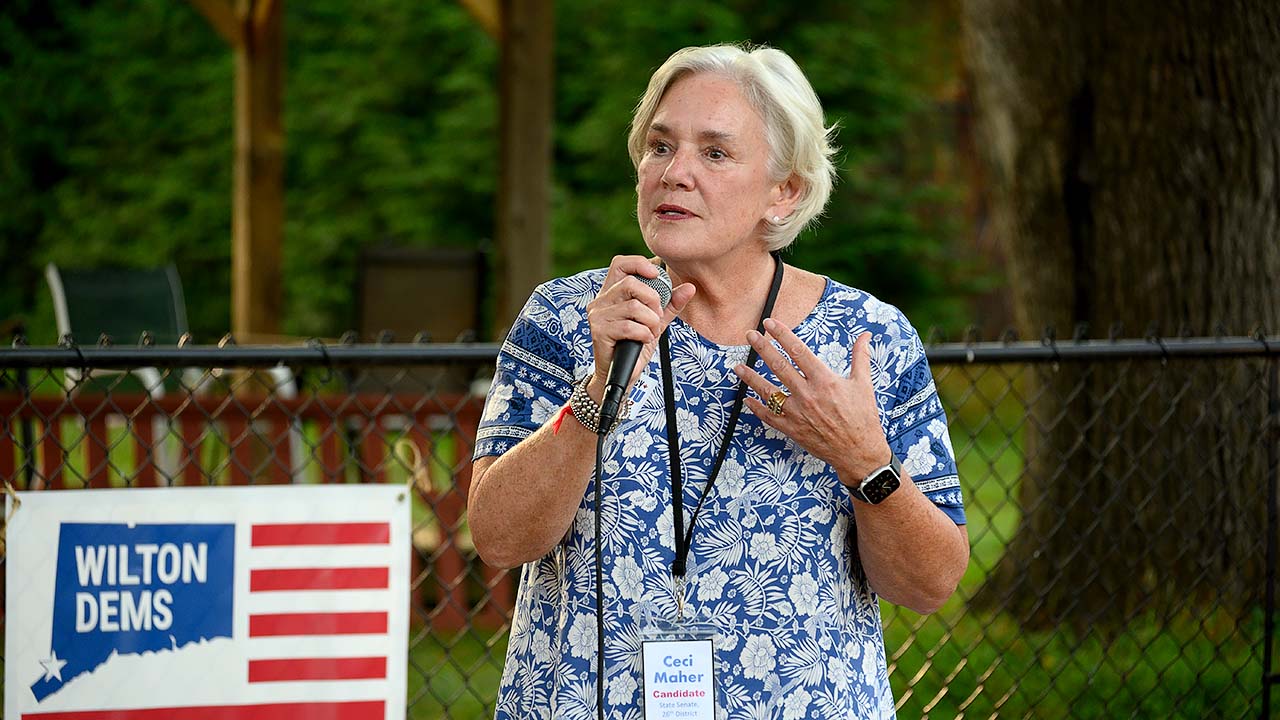 Ceci Maher, the Democratic candidate for the 26th State Senate District, said that in her campaign so far she has already knocked on 3,400 doors, asking, "what matters most to you?" She said, in addition to the economy, she consistently hears concern for women's health, the environment, and gun violence. "No child should have to worry about gun violence," said Ms. Maher. "No parent should have to worry when their child goes to school."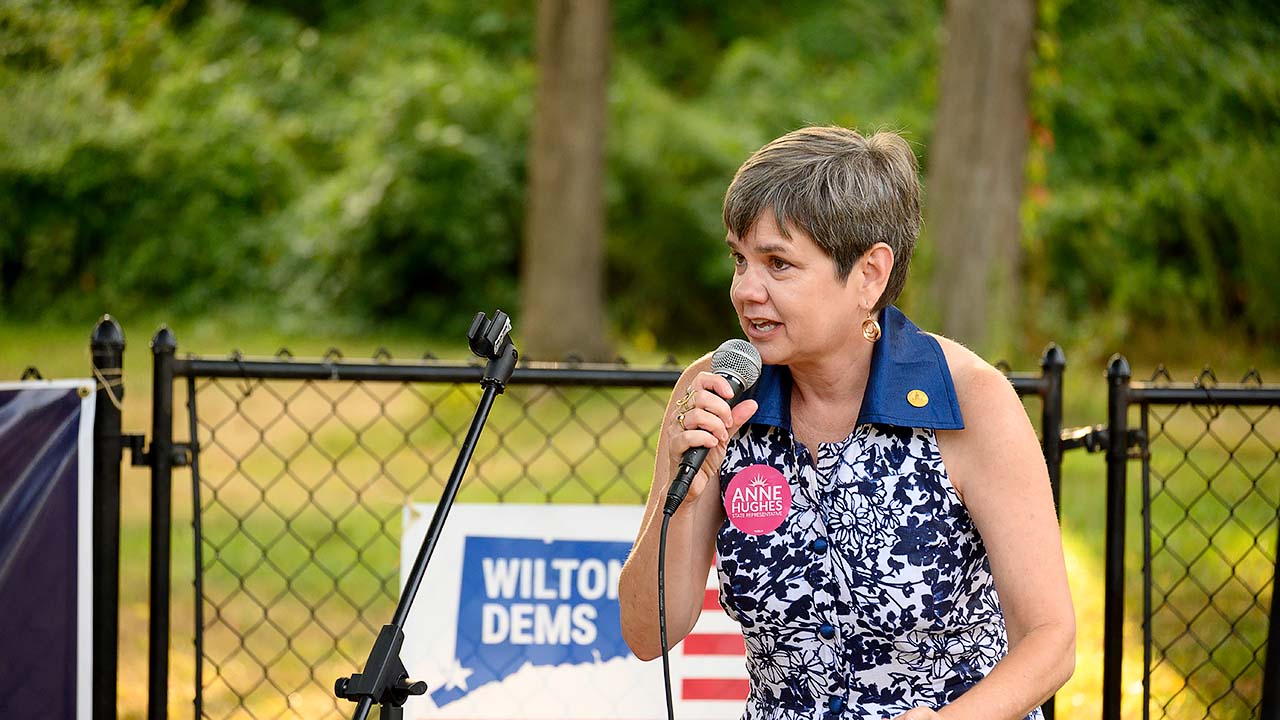 State Rep. Anne Hughes, running for reelection in the 135th House district, said, "Don't just vote, engage." She said her Democratic colleagues "have raised the level of engagement in Hartford and Washington. Connecticut has shown how we can defend democracy, have worker justice, tax justice, and health care for everyone in the state." She said she would like to see Connecticut "as the healthcare capital of the country instead of the insurance capital of the world."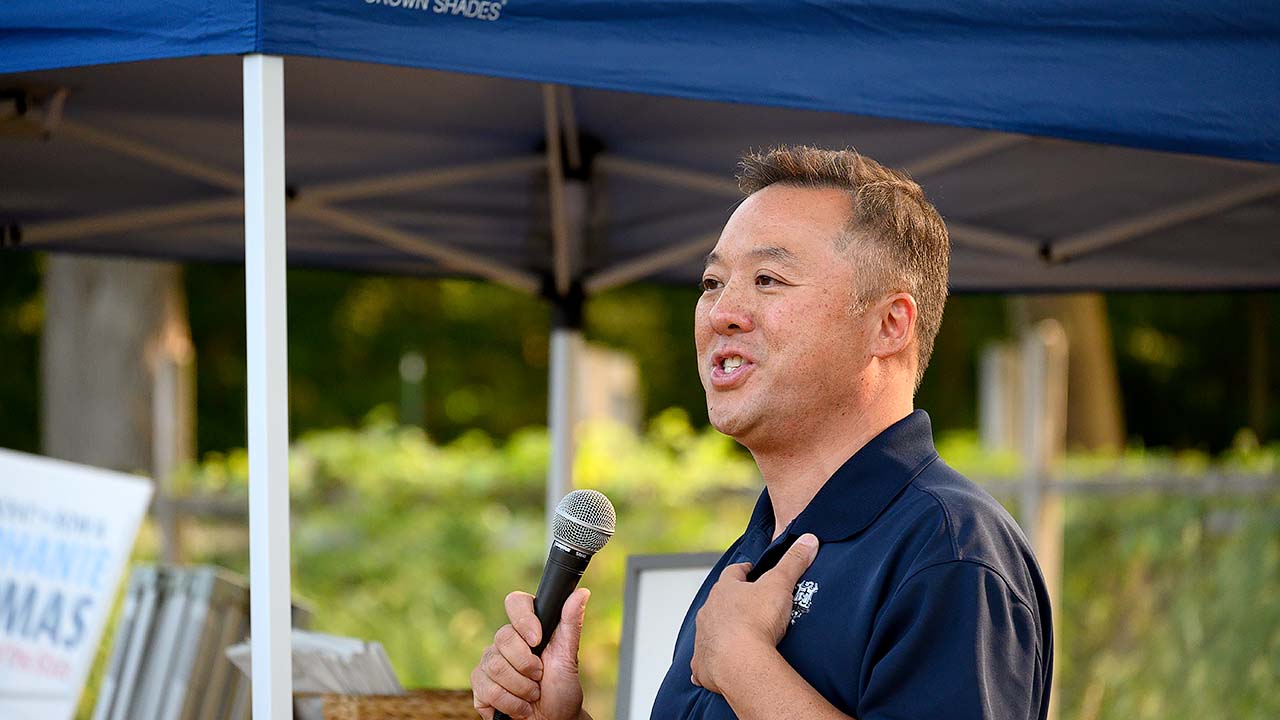 Attorney General William Tong, running for reelection, said, "I am on the front lines of all the big fights we are facing," including "taking on Purdue Pharma and the addiction industry" and Republican attorneys general who sought to overturn the 2020 presidential election. On reproductive rights, Mr. Tong said, "the other side claims to be pro choice and says, 'we are fine' because of Connecticut statutes. We are not fine. Women are less safe than they were in June. The fall of Roe was just the beginning. They will come for us."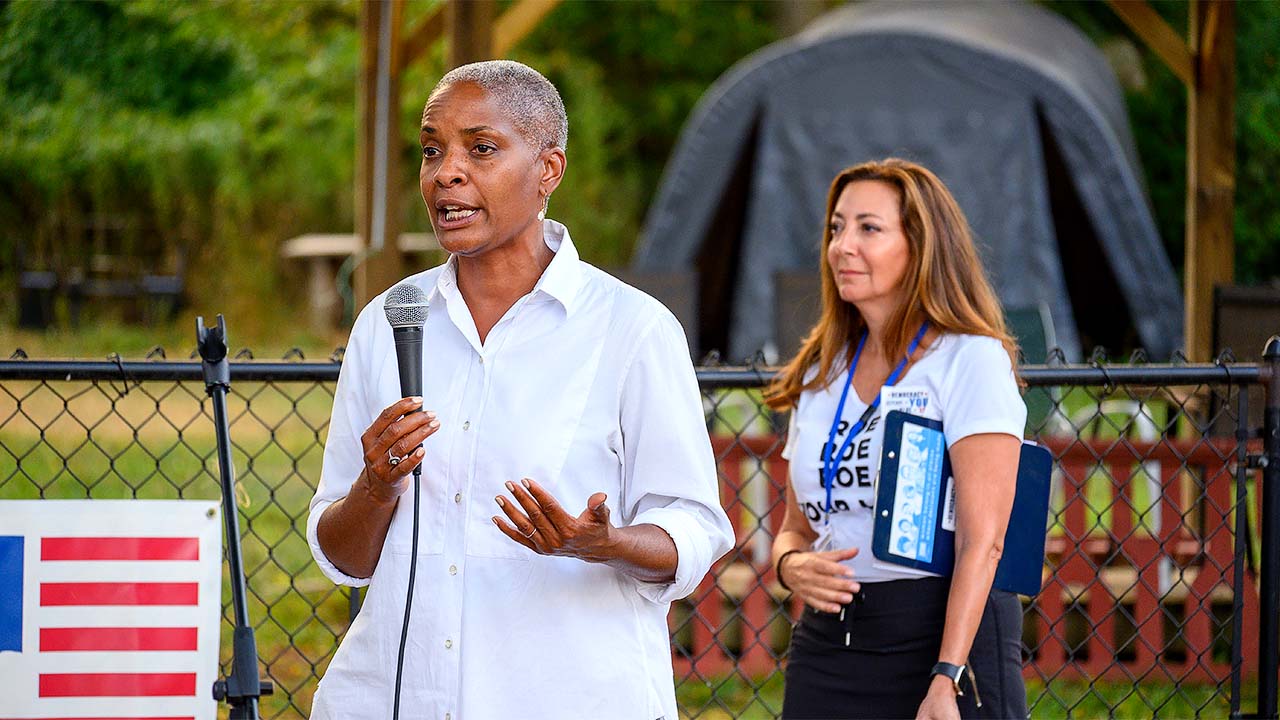 Rep. Stephanie Thomas, the Democratic nominee for Secretary of the State, hailed the state's recent minimum wage increase, the enactment of paid family leave, and the strengthening of gun laws. If elected, Ms. Thomas would be the state's chief elections officer. She said Connecticut is the "only state fighting to expand access to the ballot rather than fighting to restrict it" and "one of the few with automatic voter registration," with efforts underway to expand absentee voting.
Rep. Sean Scanlon, candidate for Comptroller, urged Democrats to "work hard to get out the vote." He said, "One side says they want to take our country back. What they really want is to take our country away from us."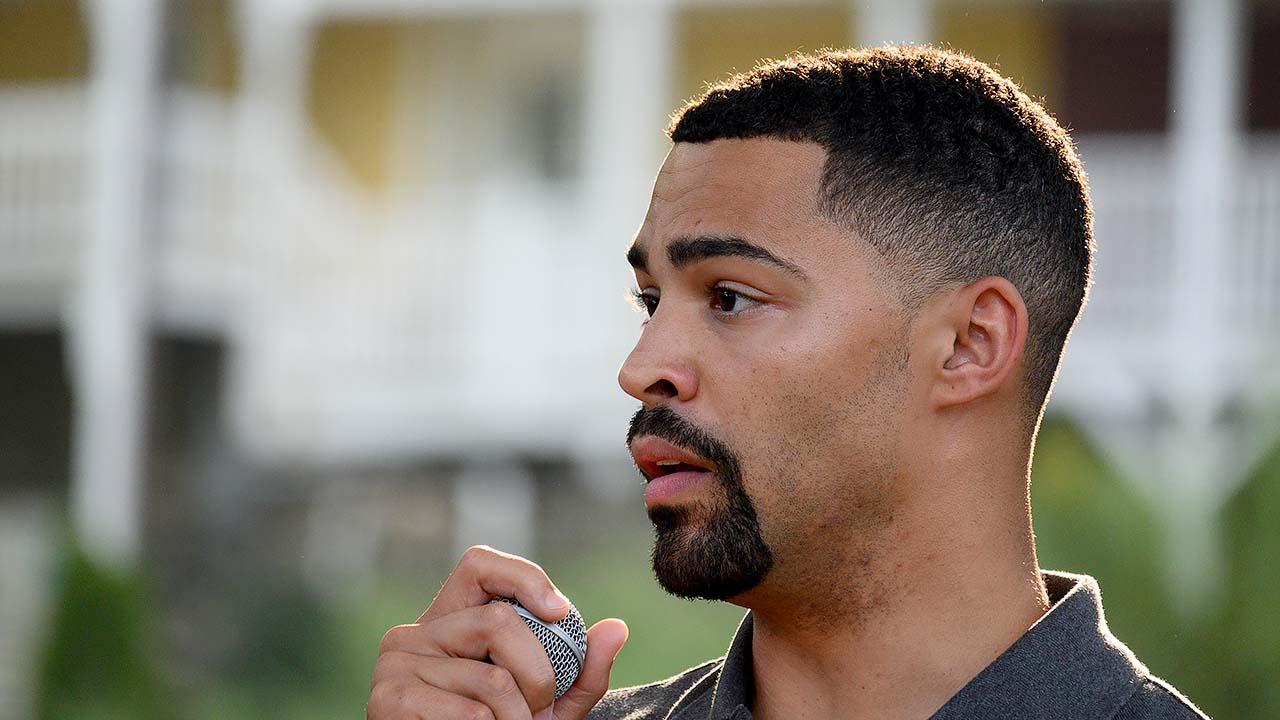 Erick Russell, nominated for state Treasurer, said the Democratic administration "has put the state on a path of fiscal success. Republicans like to say they are the party of fiscal responsibility, but we know that's not true."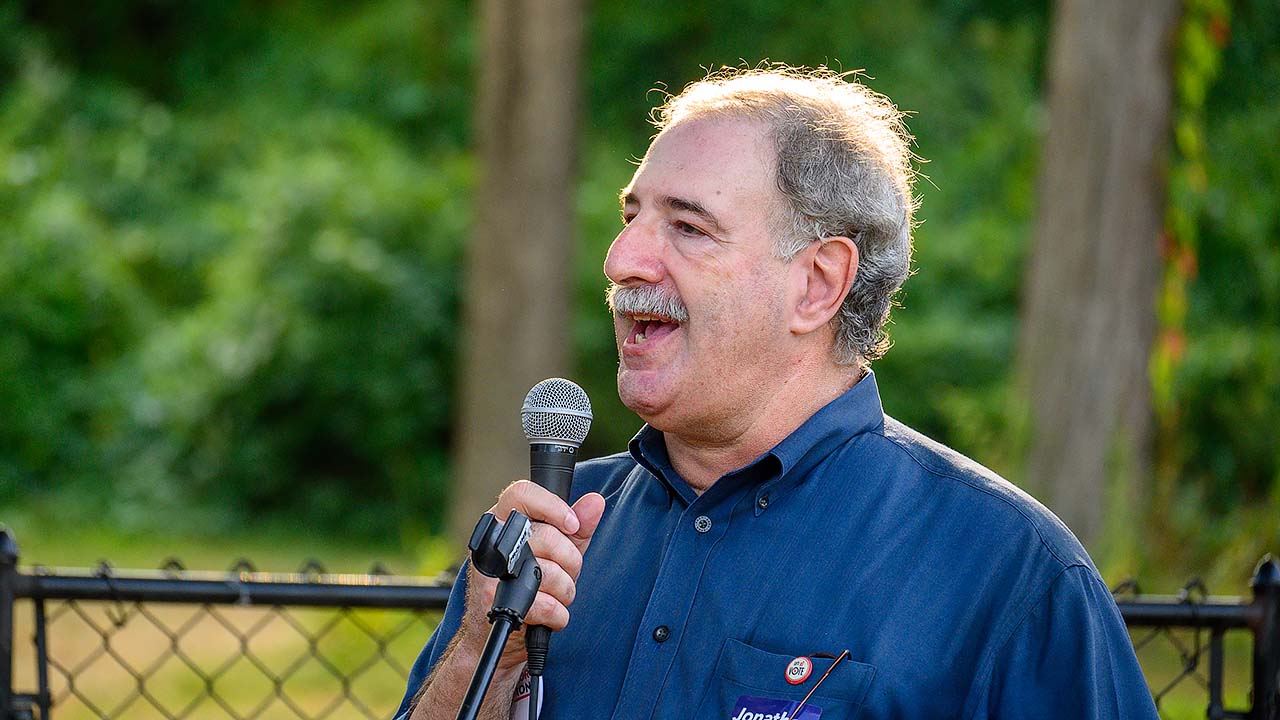 Rep. Jonathan Steinberg, seeking reelection to the 136th House district, said the election "is not a routine midterm election. This will impact a generation or more." As chair of the legislature's Public Health Committee, Mr. Steinberg said he is proud of the state's response to Covid-19. "We outperformed virtually every state in getting people vaccinated," he said. "And it didn't happen by accident."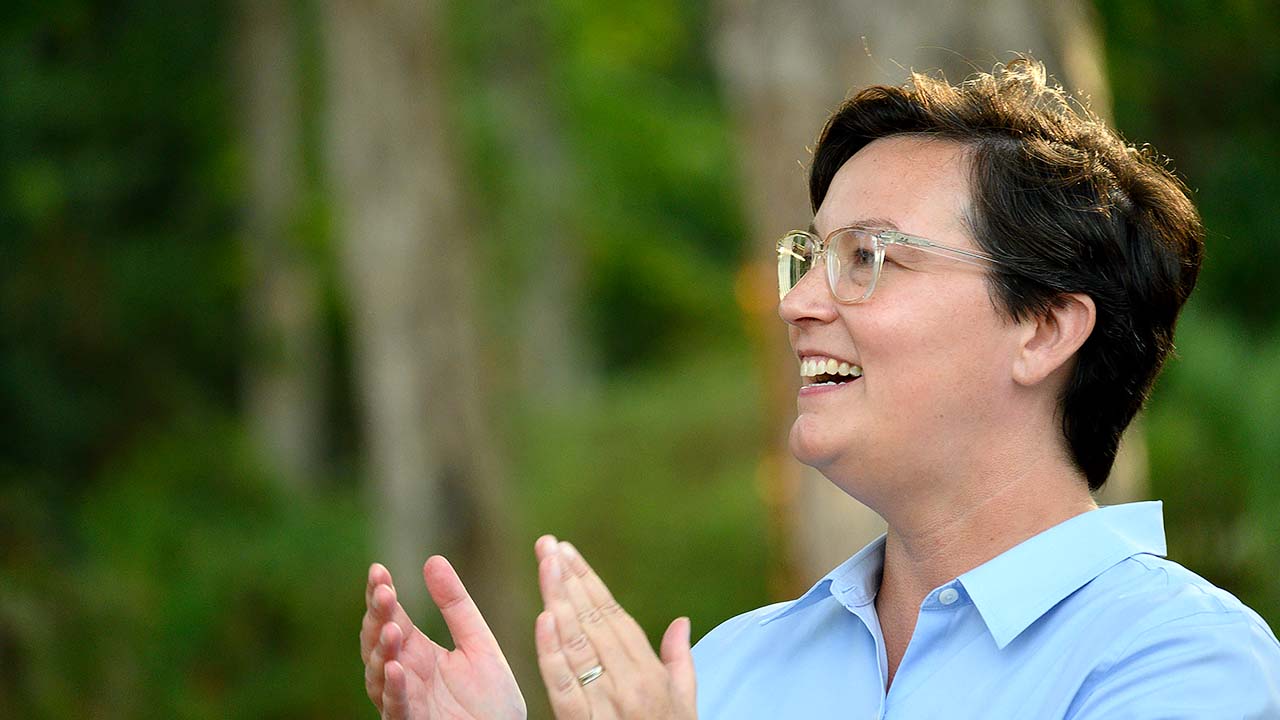 Dominique Johnson, nominated for the143rd House district, said she too has knocked on many doors in the campaign, hearing concerns about the economy but also "moms worried about their child's safety at school," veterans "shocked that people in Washington are fighting against their healthcare," and "teachers who don't want to be told how to do their jobs." She said, "our children deserve a future of their own creation, not of someone else's past."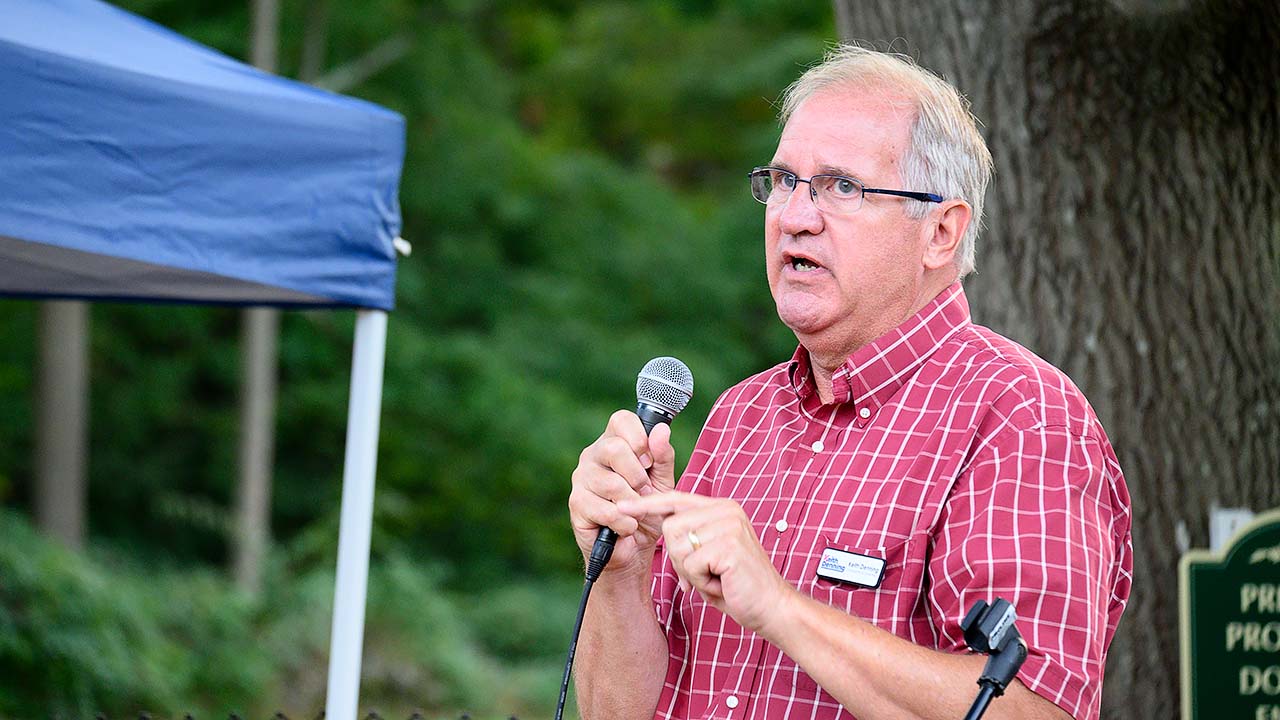 Keith Denning, nominated for the newly-created 42nd House district, said, "I never thought I would see the day when fellow Americans would storm our Capitol. Not on my watch. We have to stand up to these people who think our country is being attacked from within, when in fact they are the ones that are attacking us. We need you to get good people out to vote."