Accident Closes Newtown Turnpike for Hours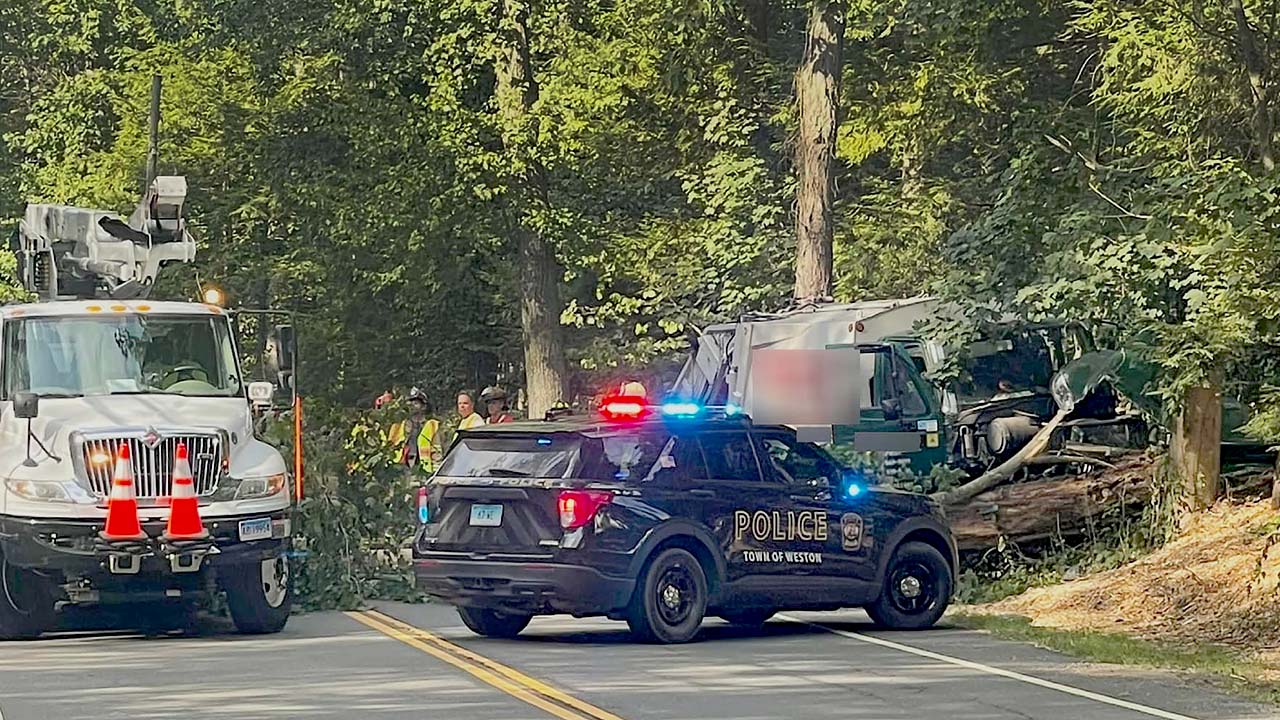 Photos courtesy Weston Volunteer Fire Department, via Facebook
An August 16 accident on Newtown Turnpike at about 4:00 pm left two vehicles heavily damaged — a refuse truck and a small SUV — and three occupants of the SUV transported by EMS to Norwalk Hospital.
Weston Police say the occupants' injuries were reported as "non serious." The Weston Volunteer Fire Department reports that the operator of the refuse vehicle declined further medical treatment at the scene.
Emergency responders arrived on the scene to also find a broken utility pole, a tree blocking the roadway, and downed power lines, which were attended to by Eversource.
Newtown Turnpike was closed between Michael's Way and Godfrey Road West from about 4:00 to 7:30 as the vehicles were towed away and the debris cleared.
The accident is being investigated by the Weston Police, who ask that any witnesses contact them at (203) 222-2600.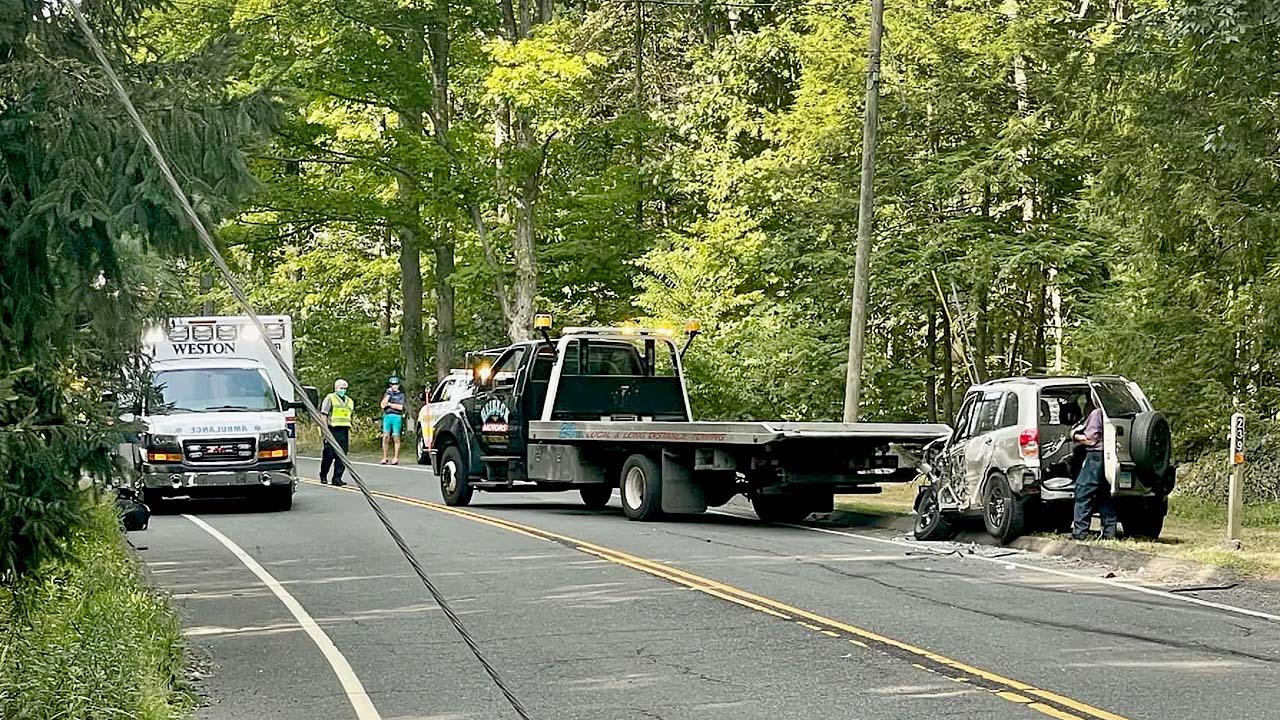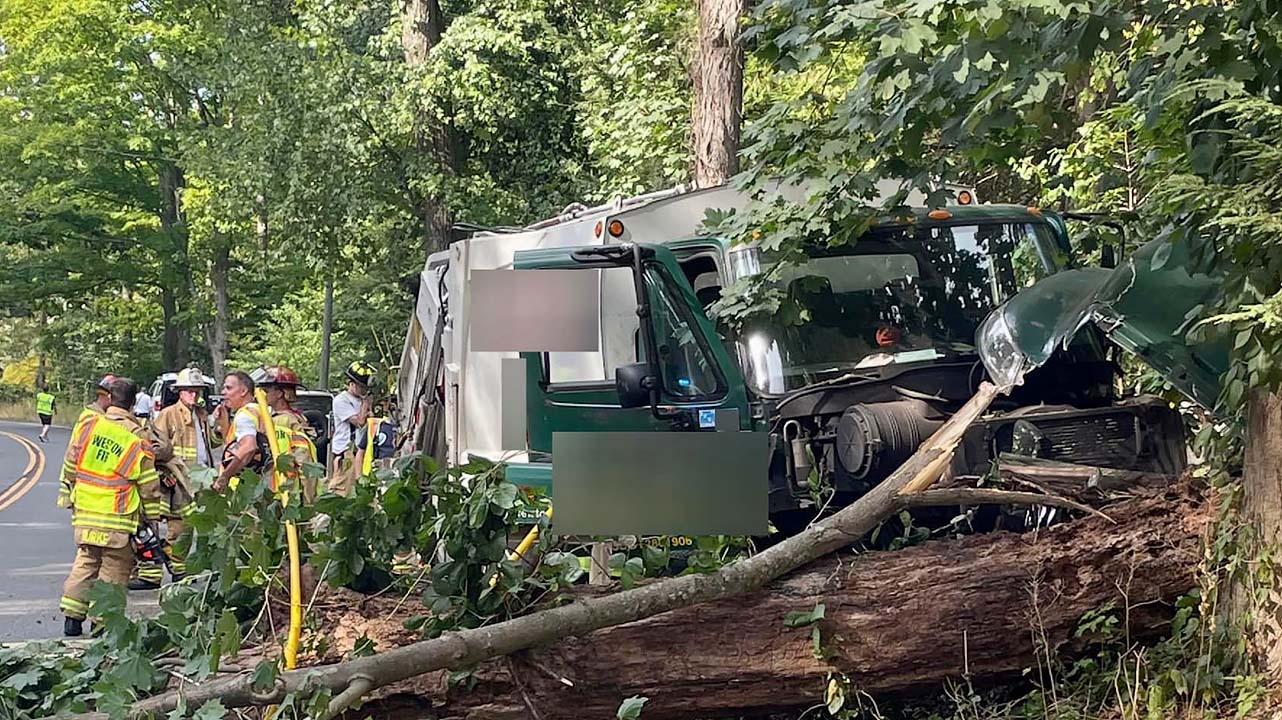 Editor's note: the photo above and the one leading this article was redacted by the WVFD.