Six-Town Democratic Rally, August 28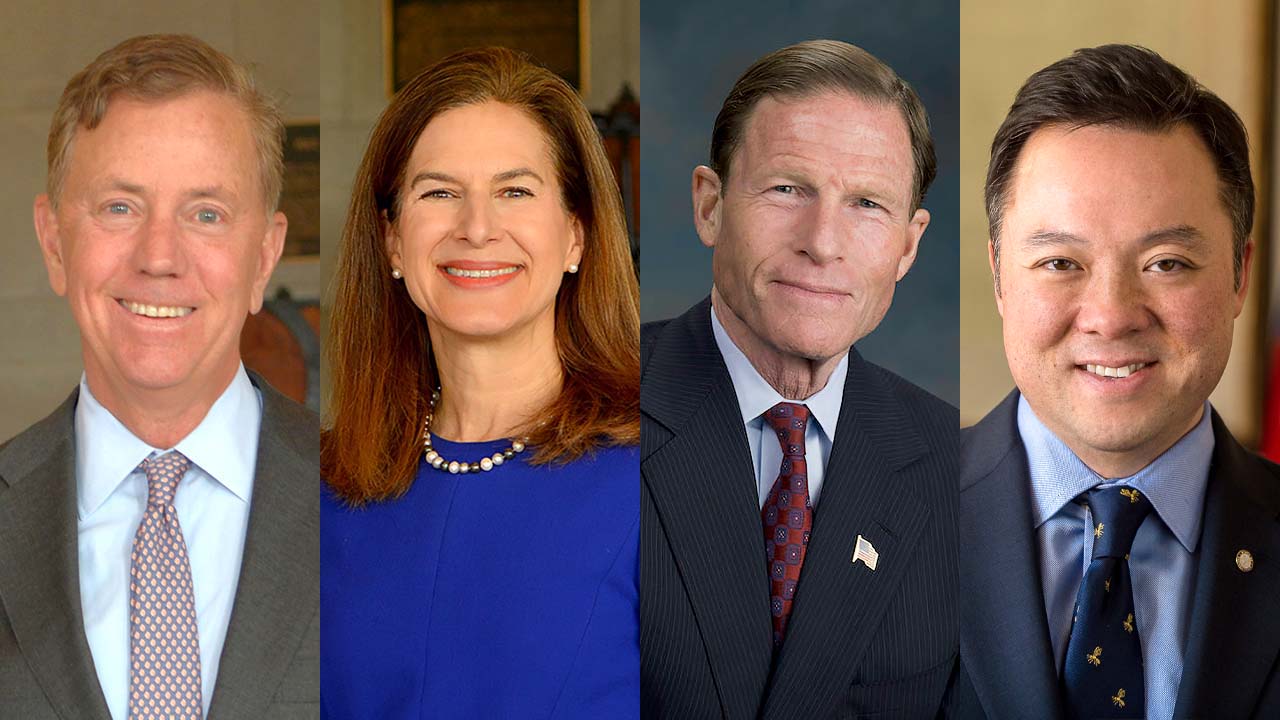 Gov. Lamont, Lt. Gov. Bysiewicz, Sen. Blumenthal, A.G. Tong
Democrats kick off their general election campaign at a rally on August 28 organized by the Democratic Town Committees of Weston, Westport, Wilton, Ridgefield, Redding, and Easton.
The rally, from 4:00 to 6:00, features remarks by Governor Ned Lamont, Lt. Governor Susan Bysiewicz, Senator Richard Blumenthal, Attorney General William Tong, and the Democratic candidates for state and legislative offices. It takes place at Merwin Meadows Park, 52 Lovers Lane in Wilton.
According to a statement by the Weston Democratic Town Committee, the rally includes food trucks, music, raffle drawings, a play area for kids, and opportunities to volunteer for campaigns.
Rallygoers will also hear from the Democratic nominees for statewide office: Representative Stephanie Thomas, who is nominated for Secretary of the State, and Erick Russell, nominee for Treasurer.
Speakers vying to represent the participating towns in the state legislature include:
Ceci Maher, the Democratic nominee for the State Senate's 26th district, of which Weston is part.
Representative Anne Hughes (135th House district), who currently represents Weston and Easton.
Representative Jonathan Steinberg (House district 136, Westport).
Keith Denning, nominated for House district 42 (Wilton, parts of New Canaan and Ridgefield).
The rally takes place rain or shine.