Weston Flea, September 10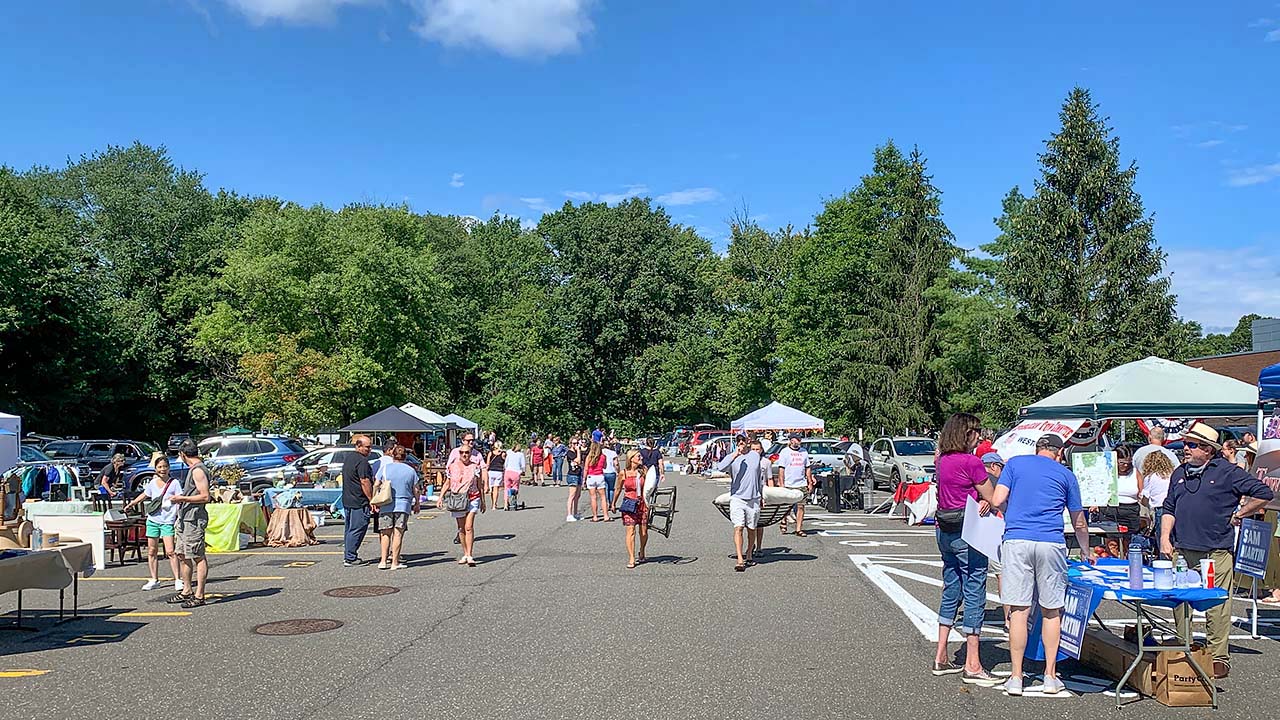 Scene from the 2021 Weston Flea. Weston Today
The Weston Flea takes place this year on Saturday, September 10 from 9:00 am to 2:00 pm at the Weston High School parking lot.
The Flea offers a wide array of items ranging from toys, garage and garden items, tools, rugs, crafts, candles, soap, jewelry, ever-popular Weston-themed items, and more. Vendors are also on hand to sell crystal, china, and housewares.
Spaces for sellers tend to sell out quickly, but at press time some are still available. Proceeds go to the nonprofit Friends of the Weston Senior Activities Center. To reserve a spot, call (203) 222-2608 or email Senior Center director Wendy Petty at wpetty@westonct.gov.
As a new feature in this year's Flea, tables or tents in the grass area offer a chance to get to know about various town organizations, which is particularly helpful if yours is one of the many families new to town. Community organizations wanting to take advantage of this opportunity should contact Ms. Petty.
Vendor spaces (two parking spaces) are only $25, $20 for seniors. There is also a $50 refundable deposit. Sellers supply their own tables and chairs, and can also bring a 10x10 pop-up tent.