Mark Twain Library Book Fair, Labor Day Weekend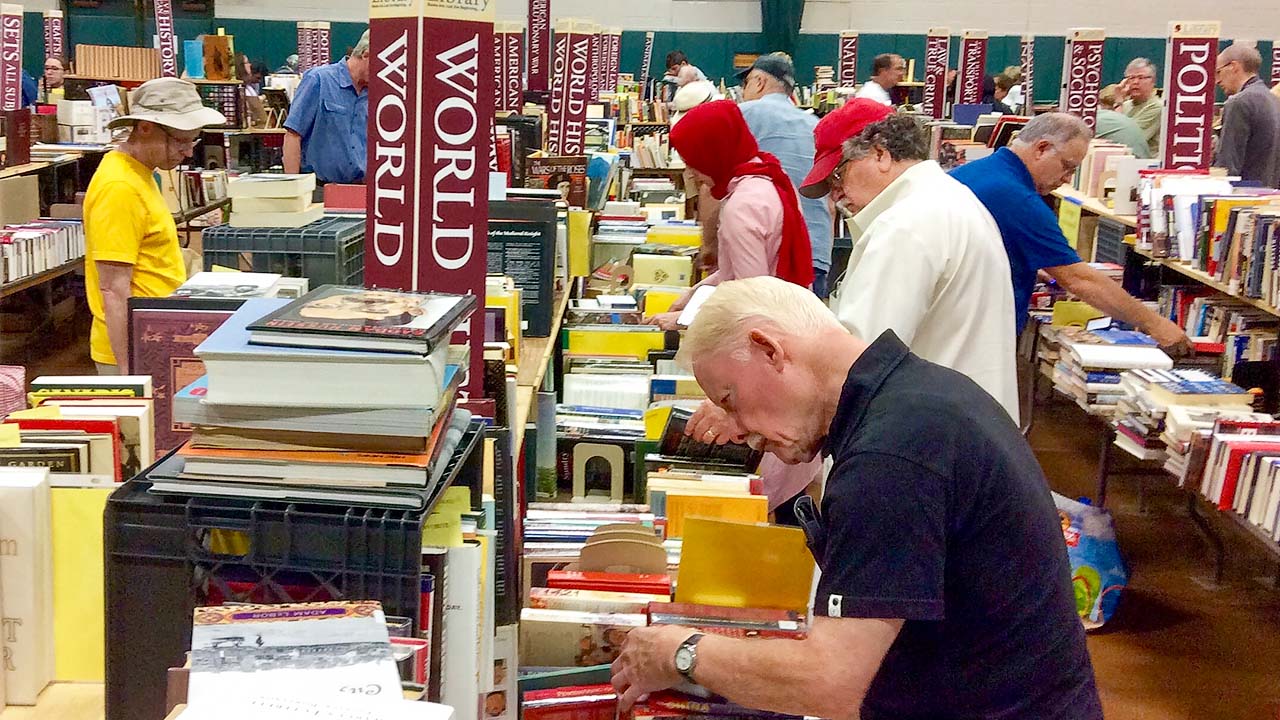 Labor Day weekend features the 61st annual Mark Twain Library Book Fair, offering about 65,000 gently used books, CDs, DVDs, vinyl albums, sheet music, games, puzzles, and other items suitable for all ages.
It all starts on Friday, September 2 from 9:00 am to 6:00 pm at the Redding Community Center, 37 Lonetown Road in Redding. Admission and parking are free, credit cards are accepted, and food trucks will be onsite through Sunday.
For $20, early birds can get first dibs for one hour on Friday morning from 8:00 to the 9:00.
On Saturday and Sunday, the 3rd and 4th, the Book Fair is open from 10:00 am to 4:00 pm. On Monday the 5th, the hours are 9:00 am to 4:00 pm. Sunday is half-price day. On Monday it is $10 per box. Boxes are provided.
Highlights
Special features of this year's Book Fair — one of the oldest and largest in New England — include an array of vintage science fiction books, thousands of CDs in all music categories, a large selection of cookbooks (many from "America's Test Kitchen"), a large number of American history books, many classic children's books, sheet music for vocal scores, instrumental and popular music, and an extensive Civil War section.
Items are on display in both a large tent and inside the gymnasium, so weather is not an issue. Co-Chair Catherine Riordan said the Fair repeats last year's wider aisles and larger tent, plus additional updates. In addition, said Ms. Riordan, "the online sale site will be more extensive, highlighting some of the treasures and allowing us to reach customers outside our own town."
Proceeds for the Mark Twain Library Book Fair support the library's operating budget.