Congressional Candidate Tours the Shopping Center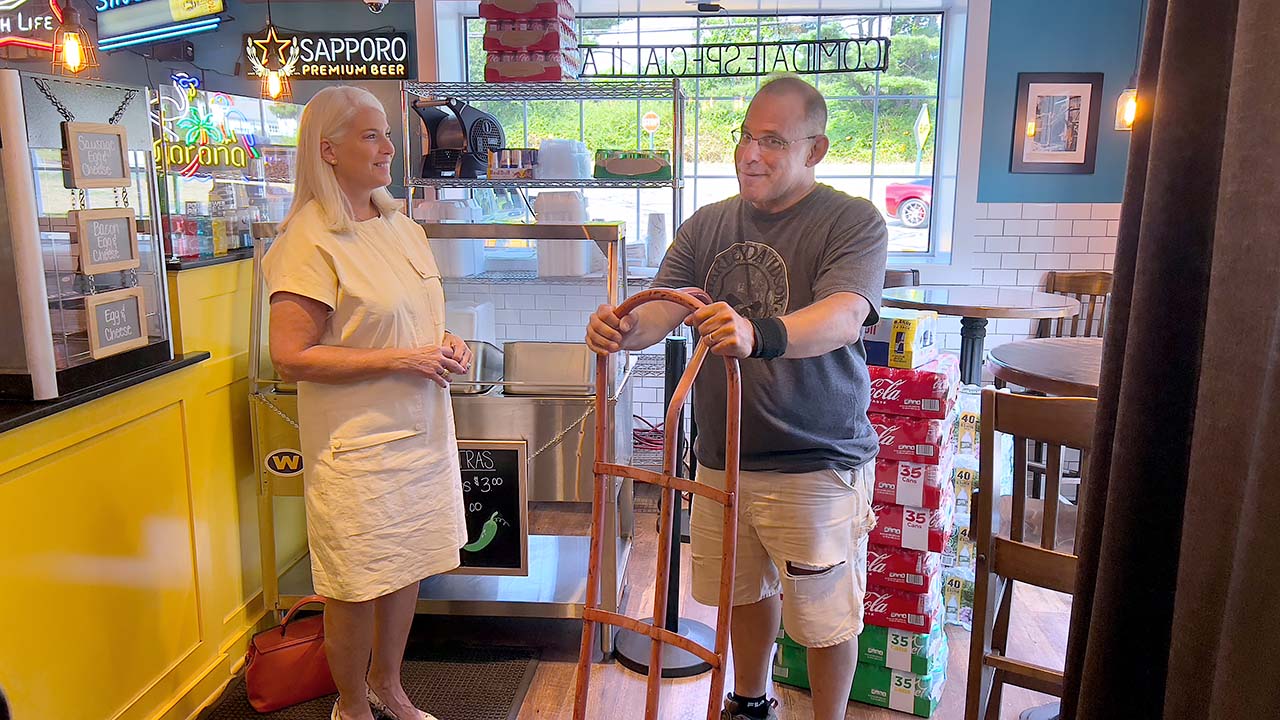 Jayme Stevenson at Lunch Box with Josh Tolk. Weston Today
Congressional candidate Jayme Stevenson paid a visit to Weston Shopping Center on July 27, hosted by Selectwoman Amy Jenner, meeting proprietors, and hearing about the center's revitalization.
Ms. Stevenson, just off ten years as First Selectman of Darien, is the Republican party's endorsed candidate to go up against Congressman Jim Himes in November for Connecticut's 4th District U.S. House of Representatives seat. She faces a primary opponent, Greenwich attorney and physician Dr. Michael Ted Goldstein, in the August 9 primary.
Ms. Stevenson said she feels comfortable and familiar with the 4th District. She said her campaign must cover more ground than any she waged in Darien, but not nearly as much as her 2018 statewide primary bid, ultimately unsuccessful, for the Republican nomination for lieutenant governor.
Her guided tour of Weston Shopping Center included stops at Lily's Weston Market, Peter's Spirit Shop, Camelot Real Estate, and Lunch Box.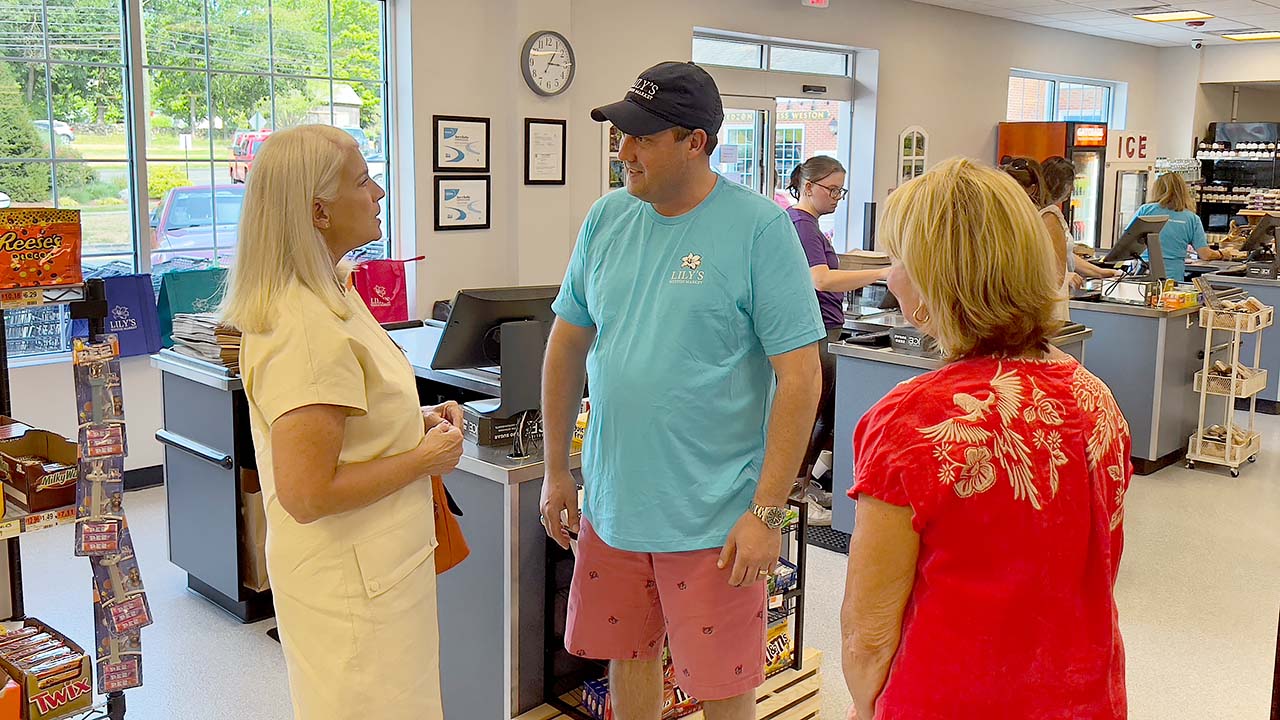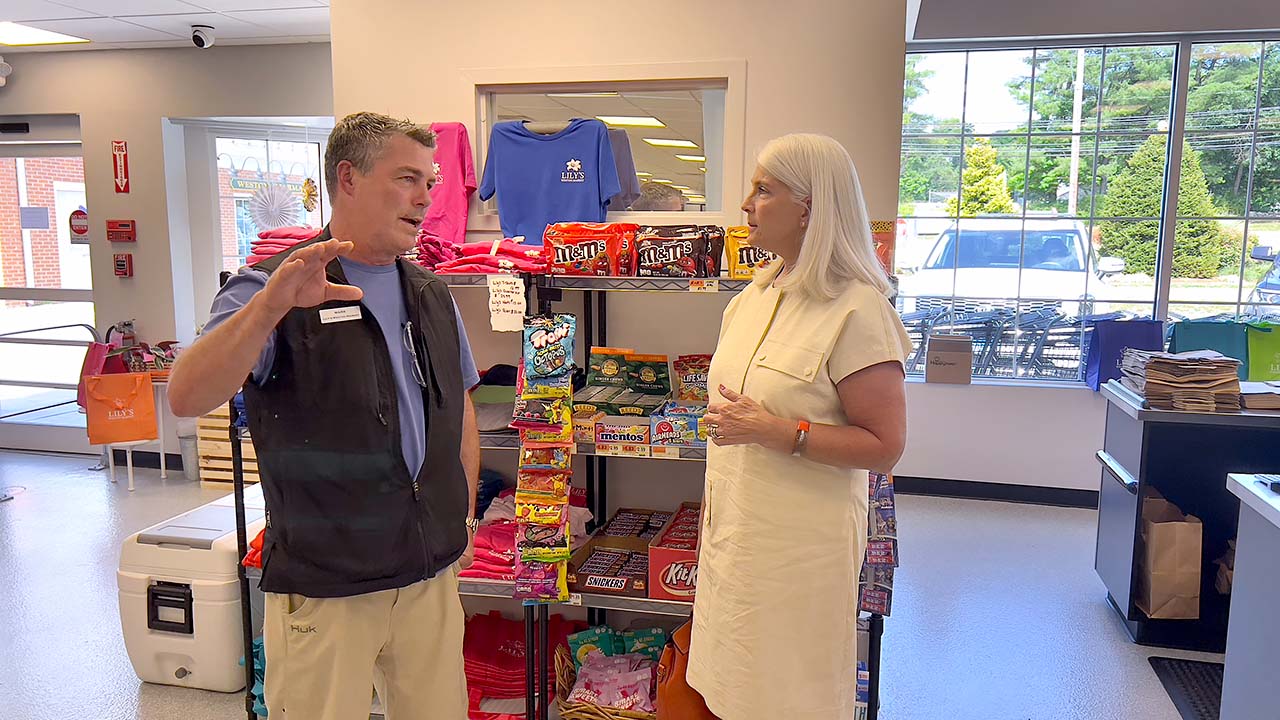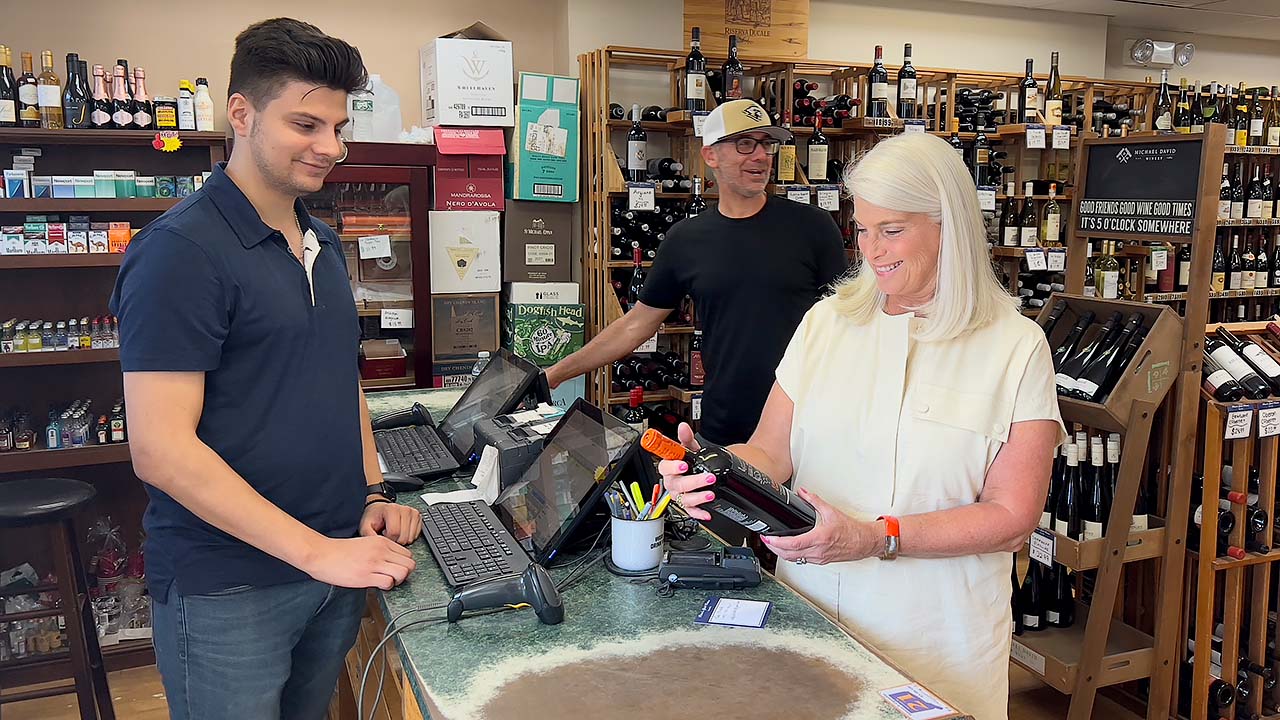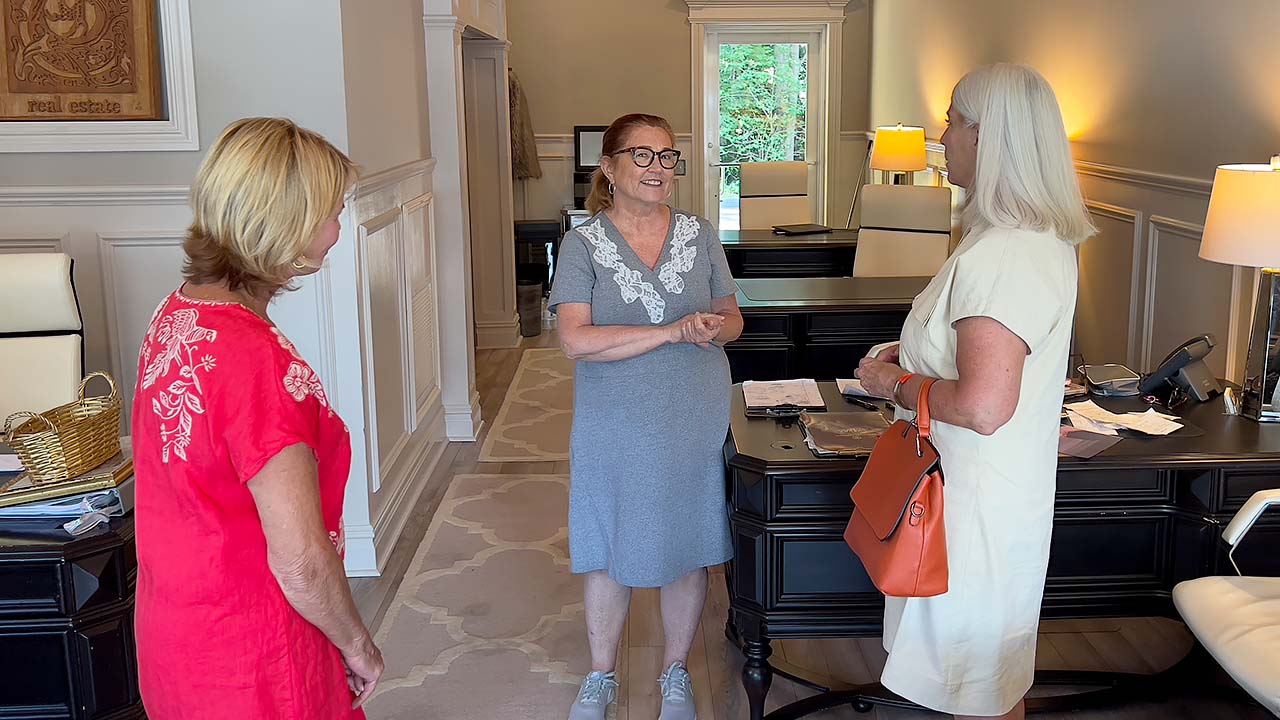 Left to right: Ms. Jenner, Marilyn Parker of Camelot Real Estate, Ms. Stevenson