Walk to End Alzheimer's, in October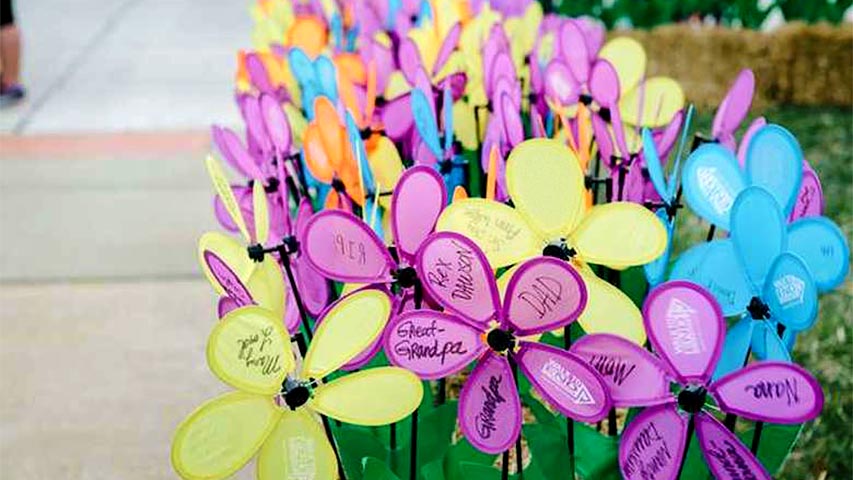 A Walk to End Alzheimer's, one of hundreds being held across the country through the fall, takes place locally on October 9 at Calf Pasture Beach, 99 Calf Pasture Beach Road in Norwalk.
The Alzheimer's Association walk is the world's largest event aimed at raising awareness and funds for care, support, and research into the disease. Every year, participants of all ages and abilities join the fight.
The organization's Connecticut chapter hopes for broad support from volunteers and sponsors. Information about how you can help can be found here.
For the Walk itself, you can register here. Donations are accepted on the same page.
The event opens on October 9 at 8:30 am. At 10:00, a Promise Garden ceremony is held. At 10:30, the Walk begins on two routes. One is 1.1 miles, the other 2.2 miles.
Each registered participant receives a Promise Garden flower and is asked to choose the color that best represents their connection to the disease.
Blue represents someone living with Alzheimer's or another dementia, purple is for those who have lost a someone to the disease, yellow represents someone who is currently supporting or caring for a person living with Alzheimer's, and orange is for those who support the cause and the Association's vision of a world without Alzheimer's and all other dementia.