Sadie Lee in Golf Championship Tournament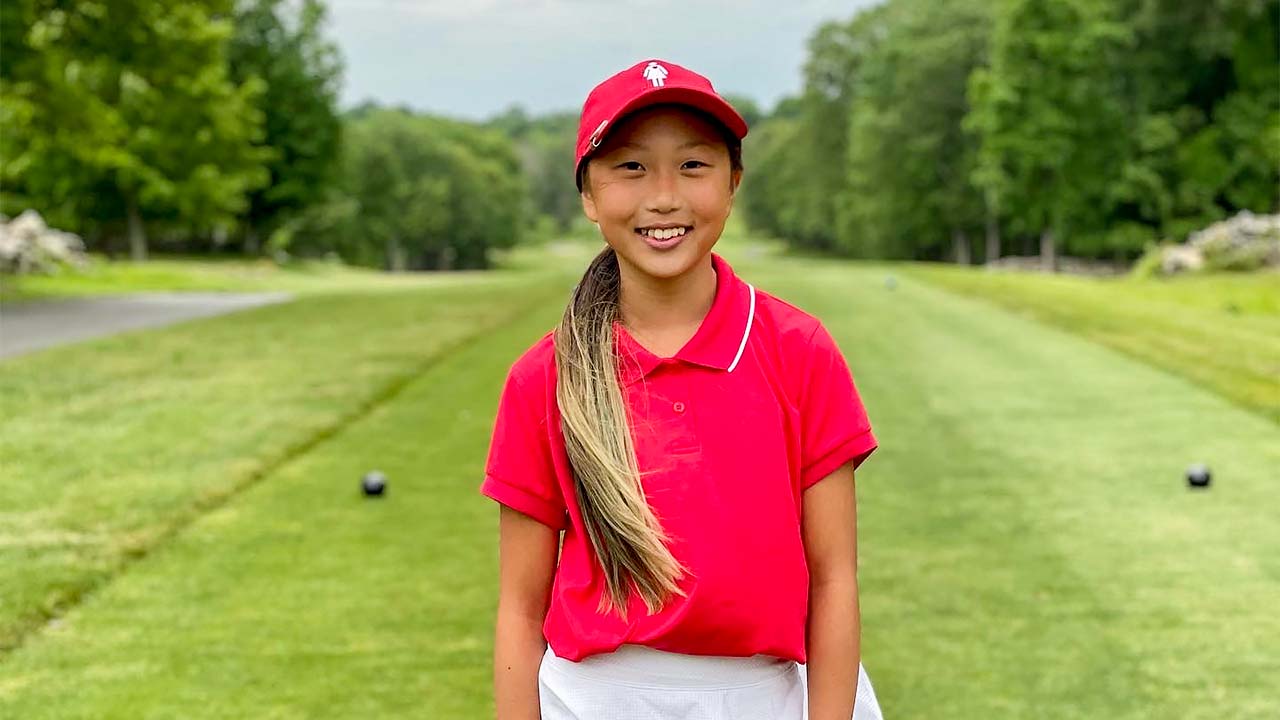 Sadie Lee. Contributed photos
Editor's update: Ms. Lee placed 24th overall out of 53 competitors in the Women's Amateur Championship and 10th overall for the 18 and under age group. She was the youngest (and physically smallest) player, competing against adults, Division 1 college players, and high school golfers.
Marsha Rupp of the Connecticut State Golf Association said, "Sadie, so great to meet you and see you play, the youngest on the field! Congratulations on an exceptional tournament, you are extremely talented and I'm very excited to follow along on your journey ahead!"
Sadie Lee, a twelve-year-old Weston Middle School student, will be competing in golf's 57th Annual Women's Amateur Championship on Wednesday July 6 to Thursday July 7 at Tashua Knolls Golf Course in Trumbull.
Ms. Lee will be the youngest to compete in a field of 54 players.
There are many things that make watching her fun to watch. She stands only 4 feet 10 inches tall and weights 72 pounds. However, she can hit the ball long and has an amazing short game.
"Sadie has so much passion for the game and is a joy to coach," said Bobby Brown, Ms. Lee's coach and PGA Director at Tashua Knolls. "She is very talented and highly coachable. I look forward to this journey together."
Ms. Lee started swinging a golf club at the age of five and started to play competitively in 2019. Last week, she competed in her first AJGA tournament at Windham Mountain, playing 54 holes against girls ages 12 through 15.
"I love playing golf because it is fun and I get to meet other girls my age that love the game too," said Ms. Lee. "I enjoy going to local tournaments in Connecticut and New York because I get to see my golf friends. My dad made me and my sister learn golf when we were younger, and now it is my favorite sport."
Along with golf, Ms. Lee is active in other competitive sports. She plays lacrosse for Gold Coast Lacrosse and Weston's town team. She plans to play on the Weston High School Varsity Golf team when she becomes a freshman in 2023. Sadie resides in Weston with her two younger siblings and proud parents, Jason and Gabby.
About the Connecticut State Golf Association
The Connecticut Women's Amateur is one of 20 championships conducted by the Connecticut State Golf Association. The CSGA functions as an extension of the USGA and provides stewardship for amateur golf in Connecticut. Founded in 1899, it is the country's oldest state golf association and conducts over 60 championships, qualifiers, and one-day tournaments throughout the year.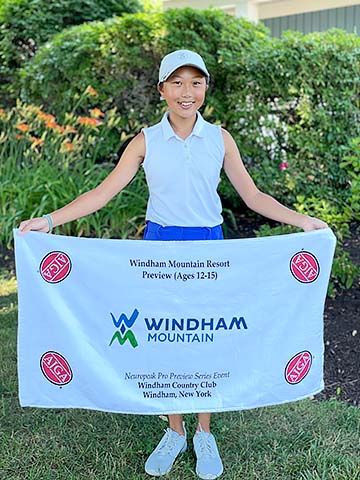 In the photos: above, Ms. Lee in June at her first AJGA multi-day tournament. Article top: Ms. Lee in June at the Women's Day Golf event at Tashua Knolls, where is a junior ambassador.