Lachat Farmers Market, June 24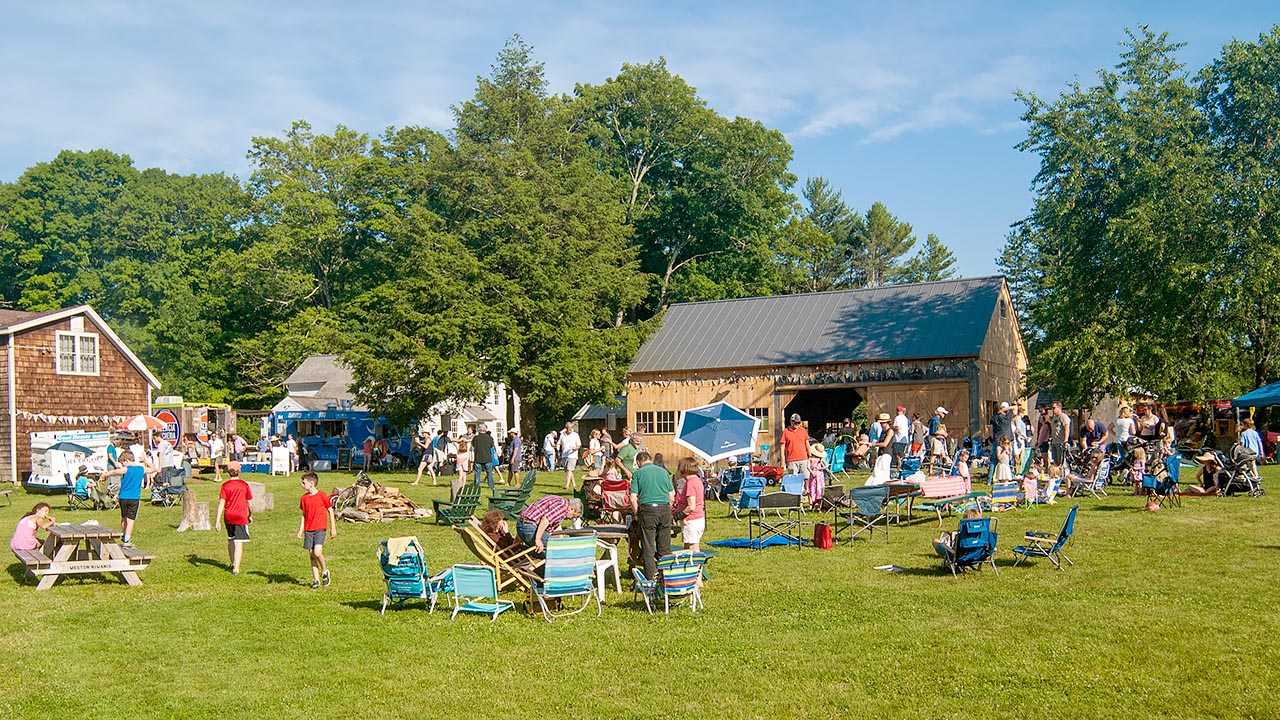 Early arrivers at a previous Lachat Farmers Market. Weston Today
The season for Lachat's popular Farmers Markets opens on Friday, June 24.
The markets, held on the last Friday of June, July, August and September feature fresh local produce, artisanal vendors, live music, gourmet food trucks, beverages, and a fun play area for kids.
The markets are open from 4:00 to 8:00.
You can reserve parking in the lower lot (106 Godfrey Road) at the Farm's website. The fee is $20, but that is refunded to you with tokens that can be used at vendor tents (but not at food trucks, the Barn Bar, or for Lachat merchandise).
Otherwise, you can park in the upper lot at 1 Ladder Road South if space is available. Parking there is first come, first served.
Another option: during the Market, overflow parking will be available at Morehouse Farm Park (Newtown Turnpike and Valley Forge Road), where you can take a shuttle to Lachat and back. If you like, you can first drop off belongings and passengers at Lachat's lower lot, then drive to Morehouse.
If you would like your child to be entertained during the Market hours, for $10 you can reserve a spot in the Children's Area. The area is led by experienced volunteers and include crafts and visits from farm animals.
The $20 tokens that come with lower lot parking can also be purchased separately, and are a particularly good way for children to be able to buy at the vendor tents.
Music at the June Farmers Market will be a performance by Elixir, the popular Fairfield County band that plays everything from sixties classics to current hits. The band plays from 6:00 to 8:00, preceded by Weston High School's Eclipse Trio at 4:30.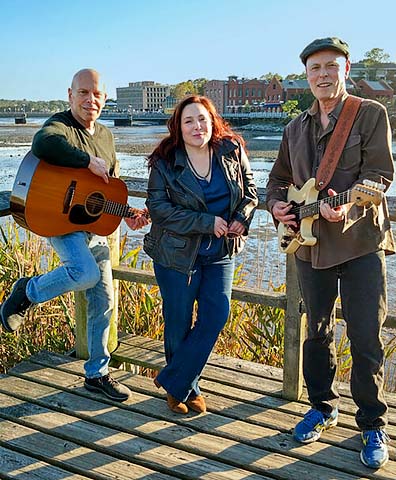 Elixir
A funding target approaches
The Friends of Lachat are closing in on a June 30 target when donations will be matched by the Daniel E. Offutt III Charitable Trust. The Trust has already provided substantial financial support for the new education center at Lachat, which will give the farm a year-round gathering space, a teaching kitchen, an art studio and nature's classroom, and public restrooms. Funds left over after construction will go into an endowment for maintenance and upkeep of the new building.
Gifts of $1,000 or more will be memorialized on a donor recognition installation in the new building. Gifts to Friends of Lachat qualify as tax-deductible. They can be made online or by sending a check to:
Friends of Lachat
c/o 31 Fanton Hill Road
Weston, CT 06883
After the June 24 session, the Lachat Farmers Market returns on July 29, August 26, and September 30.
Editor's note: After initial publication, we learned of the availability of overflow parking at Morehouse Farm Park, so included it in this edition.