A New Garden for the Library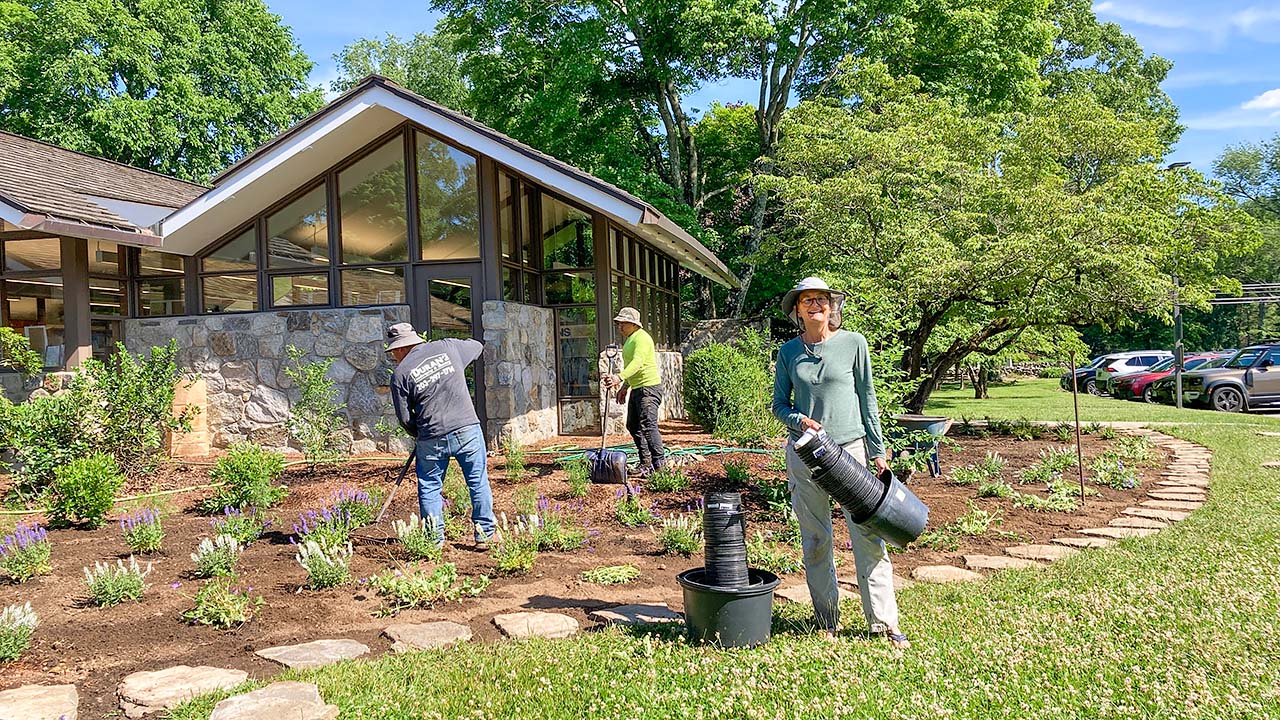 Karin Feingold and crew. Contributed photo
A new garden planted by the Beautification Committee at the Library may be a glimpse into the care and feeding the committee has in mind for the Town Green.
When they bloom, the garden's native plants will have a red, white, and blue color scheme, consistent with the Town Green plan. The plants and a steppingstone pathway surround the "Dan D. Lion" sculpture, a creation of the late Daniel E. Offutt III.
The garden was designed by Beautification chair Claudia Hahn and member Ryan Gussen. Karin Feingold, who, according to Ms. Hahn "maintains all the pots around town," installed the new plantings with her crew and Ms. Hahn.
Dan D. Lion is soon slated for a bit of TLC as well, and will eventually have a granite base to rest on. Already, however, children at the Library are stepping along the pathway to give him a pet.