Leaders Call for Action on Gun Violence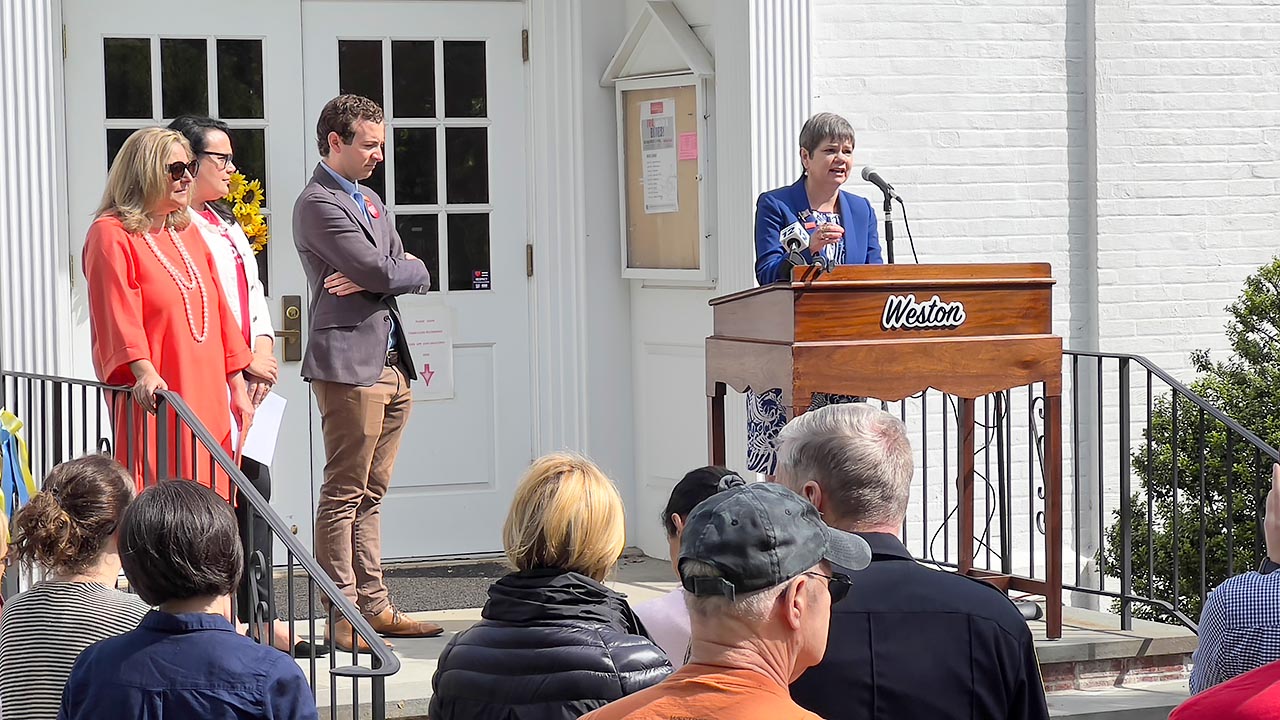 Mobilizing to take action on gun violence was the theme of a public press conference at Town Hall on Thursday morning, two days after a mass shooting at Robb Elementary School in Uvalde, Texas took the lives of 19 children and two teachers.
"Let this be a galvanizing moment for the country," said State Representative Anne Hughes, who organized the event. "And let this be the last mass school shooting."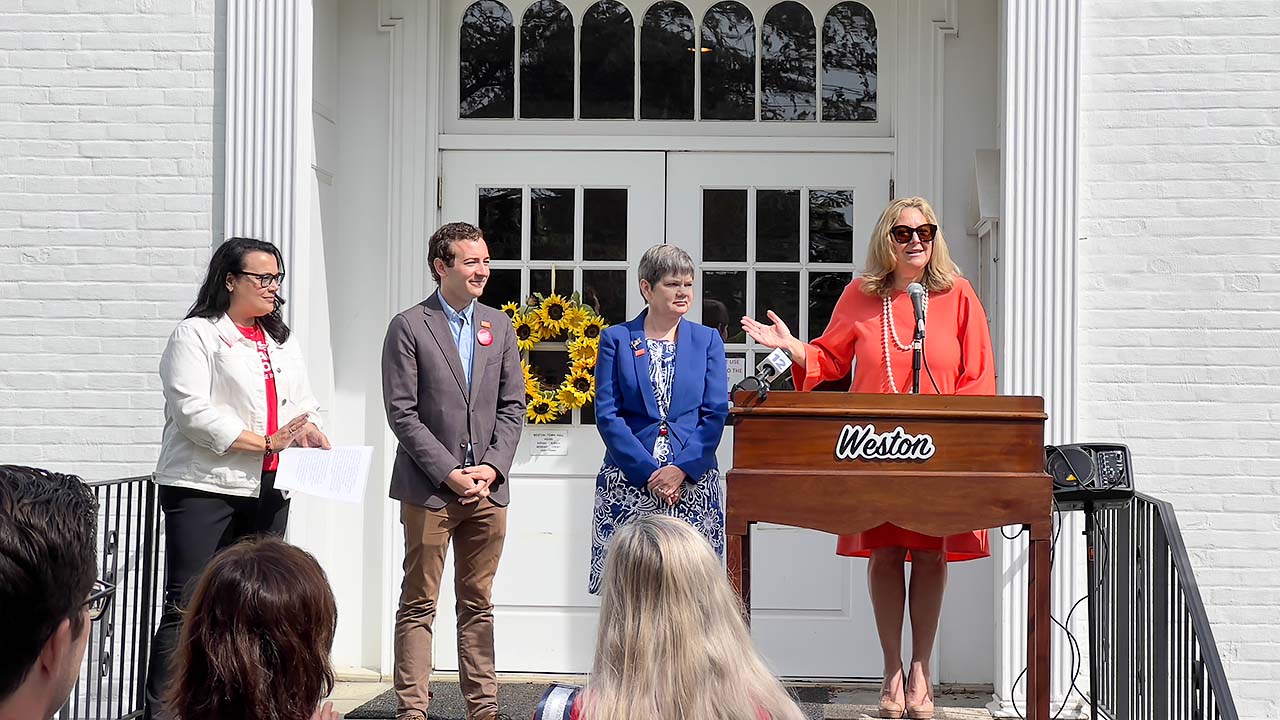 First Selectwoman Samantha Nestor said Weston would be represented at a Wear Orange rally to be held by CT Against Gun Violence on June 2 in New Haven.
Ms. Nestor recalled action in Weston that gained national attention ten years ago following the Sandy Hook school shooting, and subsequent gun legislation enacted in Hartford. She described Connecticut as "a shining star in gun safety advocacy," but with more needed to be done.
"We know how to mobilize to take action," said Rep. Hughes. She said legislation at the state level is "a model for the country," but added that enacting it "took a lot of public will."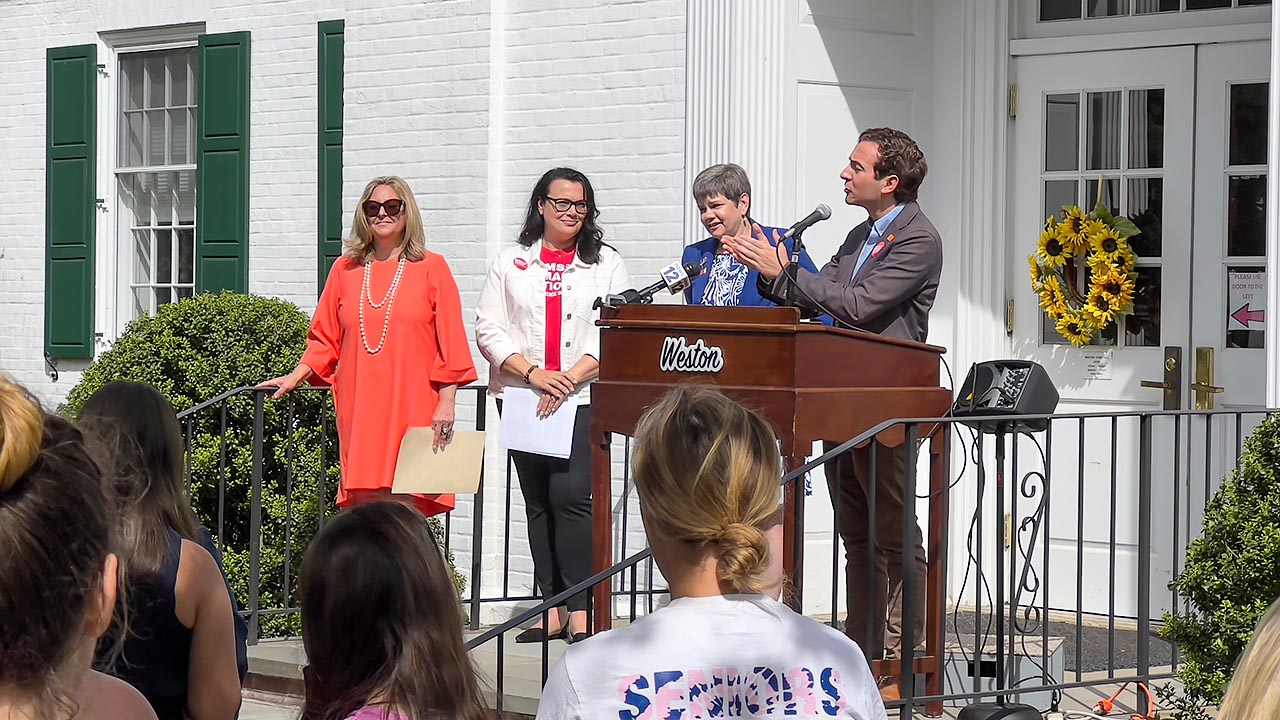 State Senator Will Haskell said when he learned of the Uvalde shooting, so soon after ten died in racially motivated killings in Buffalo on May 14, his reaction was "sadness, but not surprise." He echoed the call for mobilization.
The senator said he regretted that four years of effort to ban bulk purchases in the state have not yet succeeded, and said a sense of urgency must come from the public. He said Connecticut, like several other states, should limit bulk sales to one firearm per month, given a link between such purchases and a likelihood the guns will be used in violent crime.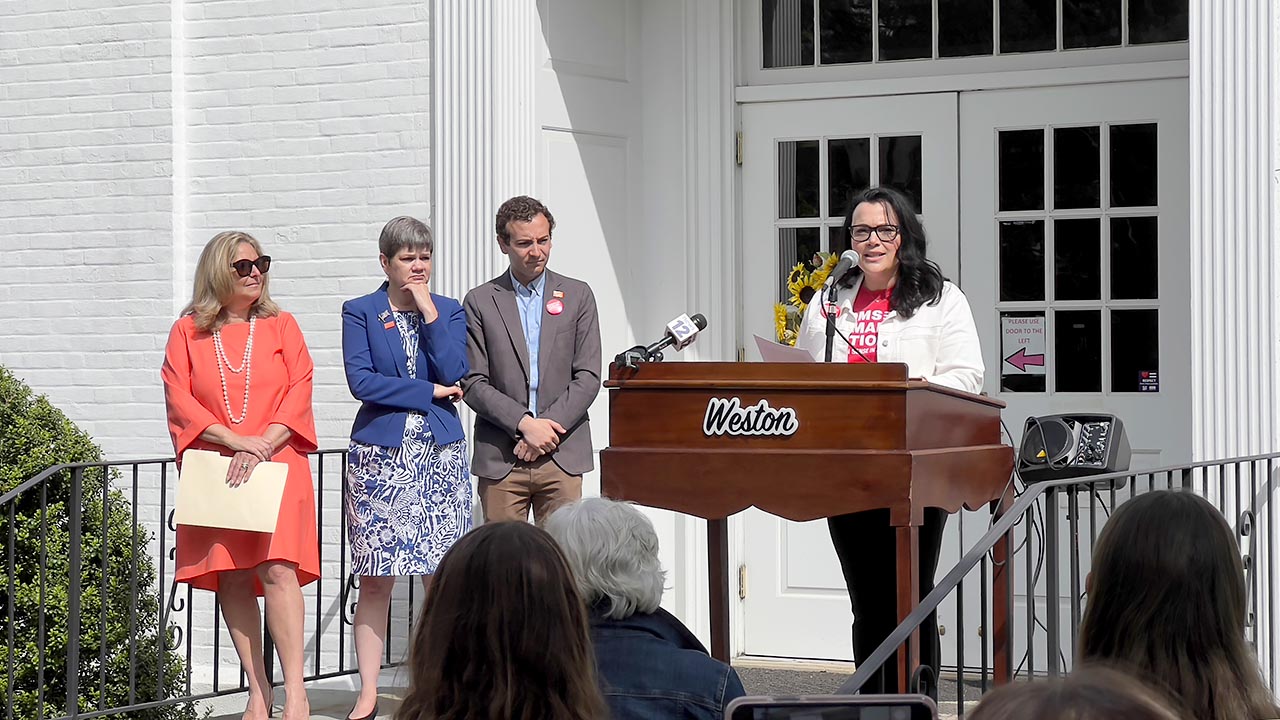 Weston resident Ellen Crafts, a gun violence survivor and local leader of Moms Demand Action, said, "We need more than thoughts and prayers. We demand action from our lawmakers now!"
So far this year, said Ms. Crafts, there have been 78 incidents of gunfire on school grounds in the United States, and the first half of the 2021-22 school year was the deadliest on record.
She added that more students experience gun violence at home and in the community, and that "we must address gun violence wherever it affects students, not just within school halls."