EMS Honors Noteworthy Contributions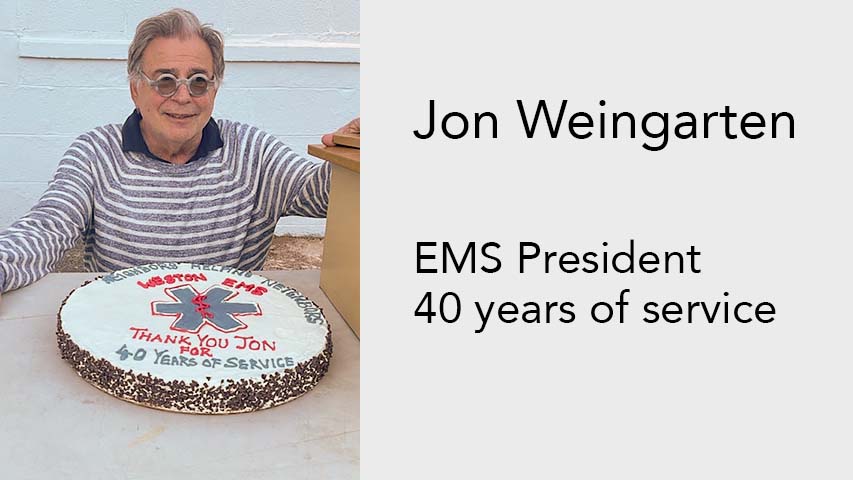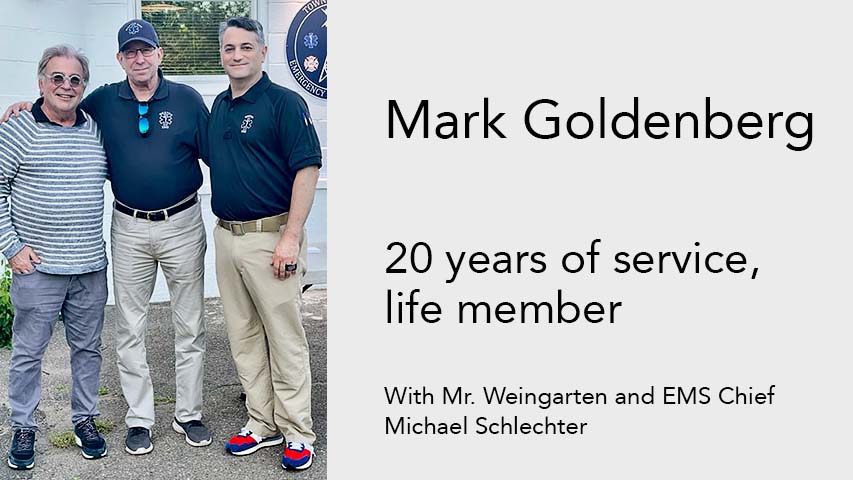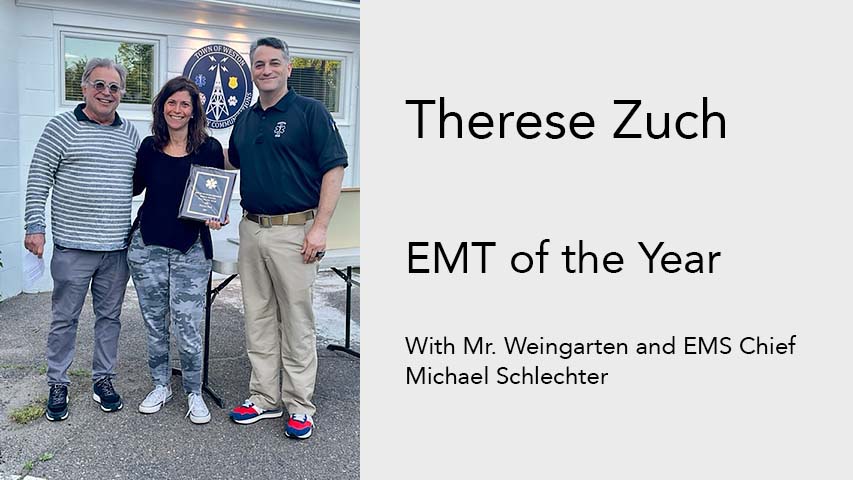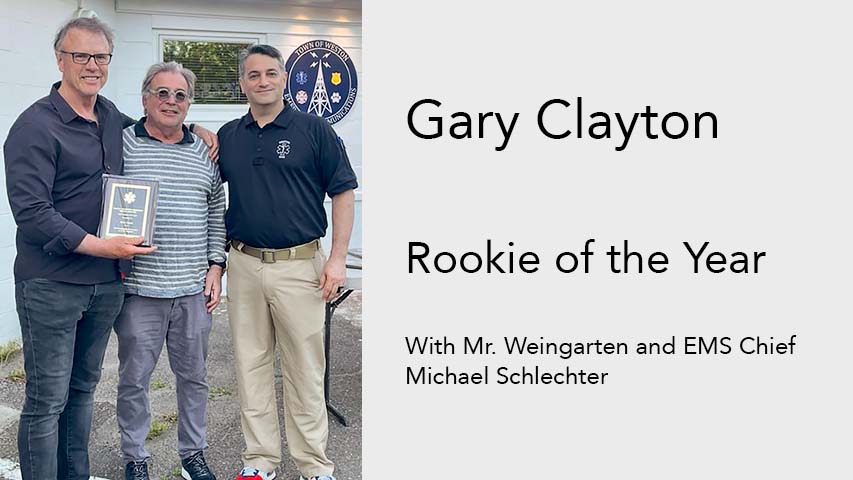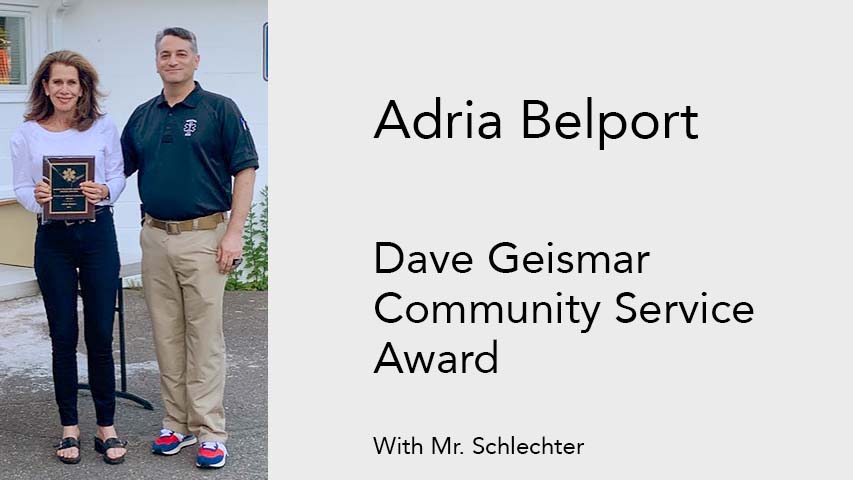 Weston volunteer EMS honored members who made noteworthy contributions to the department during the past year at its annual award dinner on May 17, coinciding with National EMS Week.
Jon Weingarten, EMS president, was honored for his 40 years of service.
Terry Blake was recognized for 30 years of service.
Mark Goldenberg was recognized for 20 Years of service and became a Life Member.
Therese Zuch was named EMT of the Year, an award given to the member who has demonstrated the greatest all around contribution to the department based on team spirit, management skills and call response. Ms. Zuch is a four-year EMS veteran.
Gary Clayton was named Rookie of the Year, an award given to a new member who stands out from peers in growth and commitment, always stepping up to respond. This was Mr. Clayton's first year with Weston EMS.
Adria Belport was presented with the Dave Geismar Community Service Award, which is named in honor of one of the department's founding members. The award is given to a member whose efforts and commitment raise community awareness of the Weston EMS mission. Ms. Belport was recognized for the introduction of innovative public relations and fundraising efforts. She is a five-year EMS veteran.
Service Recognition awards were given to Alycia Angus, Adria Belport, Cindy Friedrichsen, Jacob Goldenberg, Sharon Jaffee, and April Rademacher for five or more years of EMS service.