Beverly Gerber, 86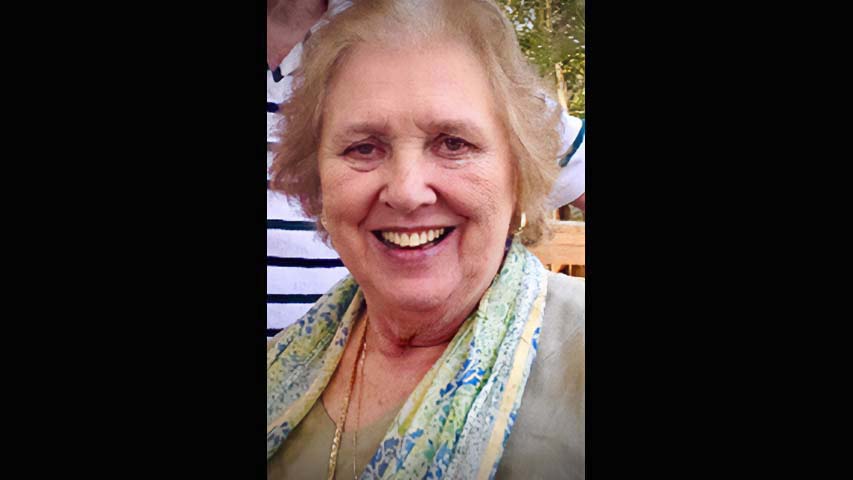 Beverly Gerber, 86, a former Weston resident who led and served on many Weston community boards, committees, and elected roles in the 1970s and 1980s, died peacefully on May 11 in Cocoa Beach, Florida. Her passing was reported by Louis Francis Gerber, her loving husband and best friend for the past 62 years.
In addition to Lou, Bev is survived by her three children: Randall Byram Gerber and his wife Tammy of Orlando, Florida; Timothy Pearce Gerber of Bangkok, Thailand; and Lisa Gerber Swatton and son-in-law Colin Swatton of Hilton Head, South Carolina.
Bev was 86, going on 26. She was an effervescent presence who brought life, light and laughter to everyone who was fortunate enough to know her. She had a smile and unfiltered sense of humor that could make people set aside worries and laugh along with her. In recent years, she often popped up on Facebook, playfully jousting with friends and relatives about politics and other matters of the moment.
Bev and Lou were renowned for their hospitality, especially when it was summer and something savory was on the grill and a crisp Chardonnay on the chill. For this couple, life was an adventure. They traveled the world, spending five years in London when Lou was stationed there for work and their three children were young. After that, from 1972 to 1986, they lived in Weston, where Lou worked as a senior marketing executive.
Bev served in civic roles including Chair of the Weston Board of Education, elected Member of the Weston Republican Town Committee, President of the Weston Parents-Teachers Organization (PTO), President of the Weston Republican Women's Club, and Admissions Chair, Junior League of Fairfield County. During this time, she also served as Director, Historical and Antique Homes Division for William Raveis Real Estate in Westport.
In 1986, Bev and Lou took a leap of faith to pursue a shared passion, food and hospitality. They moved to Hilton Head, South Carolina and founded Café Europa, which later became the Waterfront Café, a 150-seat restaurant that was open seven days a week. Bev served as owner-manager and Lou created the menu and wine list. Bev, Lou and family members spent the café's winter off seasons on Barbados, where Bev made dozens of lifetime local friends. The government's Tourism Board honored Bev for her many lengthy visits to the island with the title, "Honorary Barbadian." Their adventures as restaurateurs continued for nearly 25 years until they retired to Cocoa Beach in 2010.
Bev grew up in Richmond, Virginia in a restaurant family, the daughter of Lou Byram, original owner of Byram's Restaurant. She went on to earn a Bachelor of Arts degree in Psychology and Sociology from the University of Richmond, Westhampton College.
In lieu of flowers, friends wishing to honor Bev's life and memory may donate in her name to the Brevard Humane Society.