Paint The Town Red, White & Blues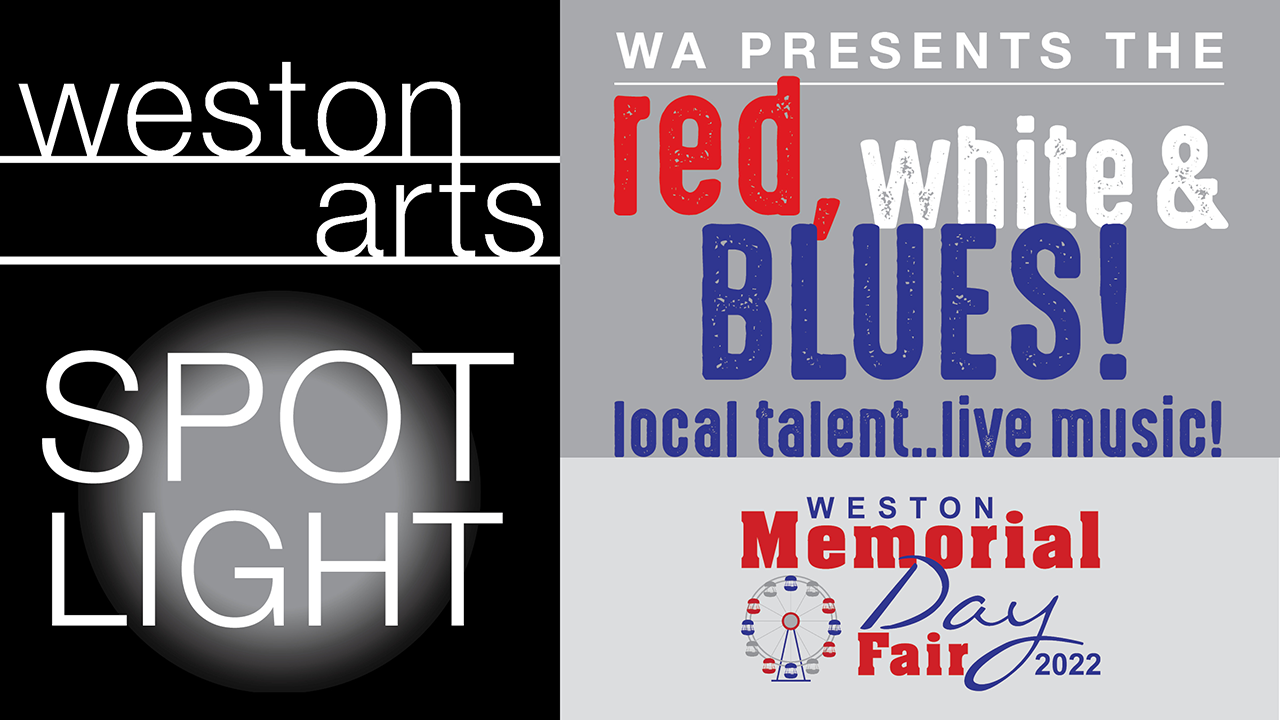 Memorial Day weekend is around the corner. Get ready for the return of the Red, White & Blues Music Festival, Sunday, May 29, sponsored by WestonArts.
"The Memorial Day Fair and the Red, White & Blues Festival have always been a highlight for Weston," said WestonArts member Karl Schulz, a Weston High School junior and co-chair of the festival. "There was a bit of a void when it was called off these past two years."
The festival will begin at 2:00 pm in the field behind the Memorial Day Fair grounds. Attendees are invited to bring picnic blankets, lawn chairs, and support the wonderful food vendors.
The lineup will include Owen Bernheim, The Westones, Red Metal, The Karl Schulz Trio, Abbey Soul, Eclipse, CROCE, Bird Index, and Caravan, the band. The music talent was curated by Mr. Schulz and his co-chair, local singer/songwriter and Weston resident Teddy Goldstein. Mr. Goldstein is covering the songs of Jim Croce, with Rob Stagno on lead guitar and Tom Zovick on bass.
The Red, White & Blues Festival will be the summer kickoff event and help to get Weston back in full swing.
For sponsorship opportunities, please contact info@westonarts.org by May 17th.