Memorial Day Weekend: a Preview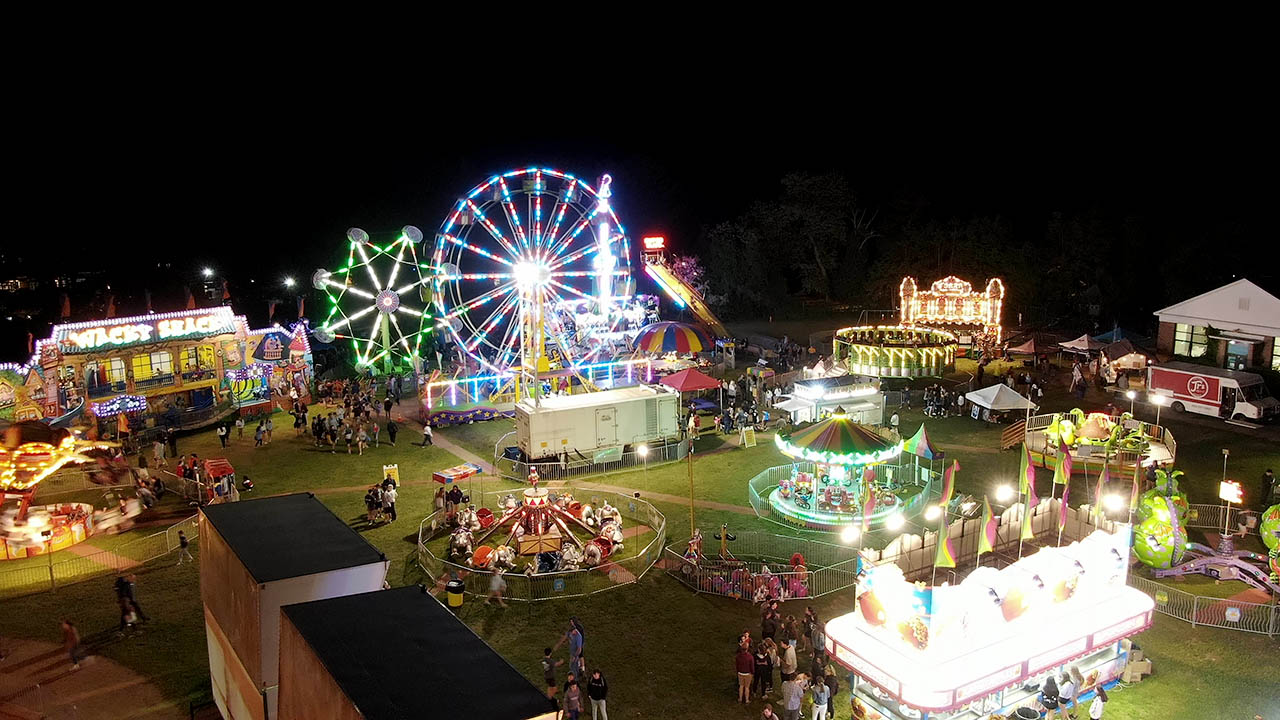 Weston traditions make a comeback this year with a Memorial Day Weekend the likes of which we haven't been able to do for a while. Everything takes place from Friday the 27th through Monday the 30th, and all the favorites are back.
For those new in town or whose memories have faded, details about the 5K Road Race, the Fair, and the Parade appear below. But first, in 3-½ minutes, a trip down memory lane to 2019's Memorial Day Weekend:
The 5K Road Race
Saturday morning, 8:00
Hundreds of runners and walkers enjoy the scenic USATF-certified 5K course that is stroller-friendly and open to all ages and abilities.
But the day begins with fun events for kids, including an inflatable obstacle course, a 100-meter sprint, a 400-meter run, and a one-mile run for those in grades K–5. Every participant gets an award ribbon.
The 5K starts with runners at 8:30 and walkers at 8:35. The first-place men and women finishers get a $100 Fleet Feet gift card. Second and third get $50 and $25 cards respectively. Medals are awarded to the top three men and women finishers in 11 age categories, and the overall top men and women finishers earn a commemorative plaque.
Register early
to guarantee a t-shirt for your run, walk, or for the kids race.
Business sponsors
are welcome,
family sponsorships
are also available, and you can be a hero by
volunteering
to help the race get run.
The Memorial Day Fair
Friday: 6:00 – 10:00
Saturday: 2:00 – 10:00
Sunday: 2:00 – 10:00
Monday: 12:00 – 4:00
On Saturday and Sunday from 1:00 to 2:00, it's a sensory-friendly version of the Fair.
The Fair is exactly what you would expect: rides, cotton candy, food, beverages, swag, games, and music. At the ticket booth, you can buy unlimited ride bracelets or single tickets. (Pre-order bracelets are sold out.) Community groups have booths too.
Speaking of music, a WestonArts program, "Red, White & Blues" runs on Sunday from 2:00 to closing. It's all local musical talent, and it's great. It takes place on the field behind the fairgrounds. You can bring picnic blankets or lawn chairs, make yourself comfortable, and enjoy the show, food, and beverages. (Note: Red, White & Blues was originally scheduled for Saturday.)
Performers and bands on the playlist are Owen Bernheim, The Westones, Red Metal, the Karl Schulz Trio, Abbey Soul, Eclipse, CROCE, Bird Index, and Caravan, The Band.
The Memorial Day Parade
Monday morning, 10:45 to about noon
On Monday, it's the big parade, put on by the Weston Volunteer Fire Department, with marchers, floats, marching bands, and shiny fire trucks.
Participants organize earlier in the morning. The parade comes down School Road to Weston Road (Route 57) and hangs a left on Norfield Road, ending at the entrance to the Fire Department parking lot. People set up lawn chairs and blankets all along the way.
The final activity is a Memorial Ceremony at the Town Hall gazebo, which should start around 11:30, honoring those who "gave the last full measure of devotion."
Veterans, please take note:
The Town's Veterans Affairs Committee has arranged a continental breakfast for you on Monday morning before the parade and a grab-and-go lunch after the Memorial Ceremony. Your immediate family is welcome.
Breakfast is at 9:00 in the Weston Library Community Room. At 9:45, transport has been arranged to take you to the parade. All you need to do is RSVP so enough of everything is ordered. You can RSVP here.