Weston Artist's "Weir Inspired" Exhibition to Open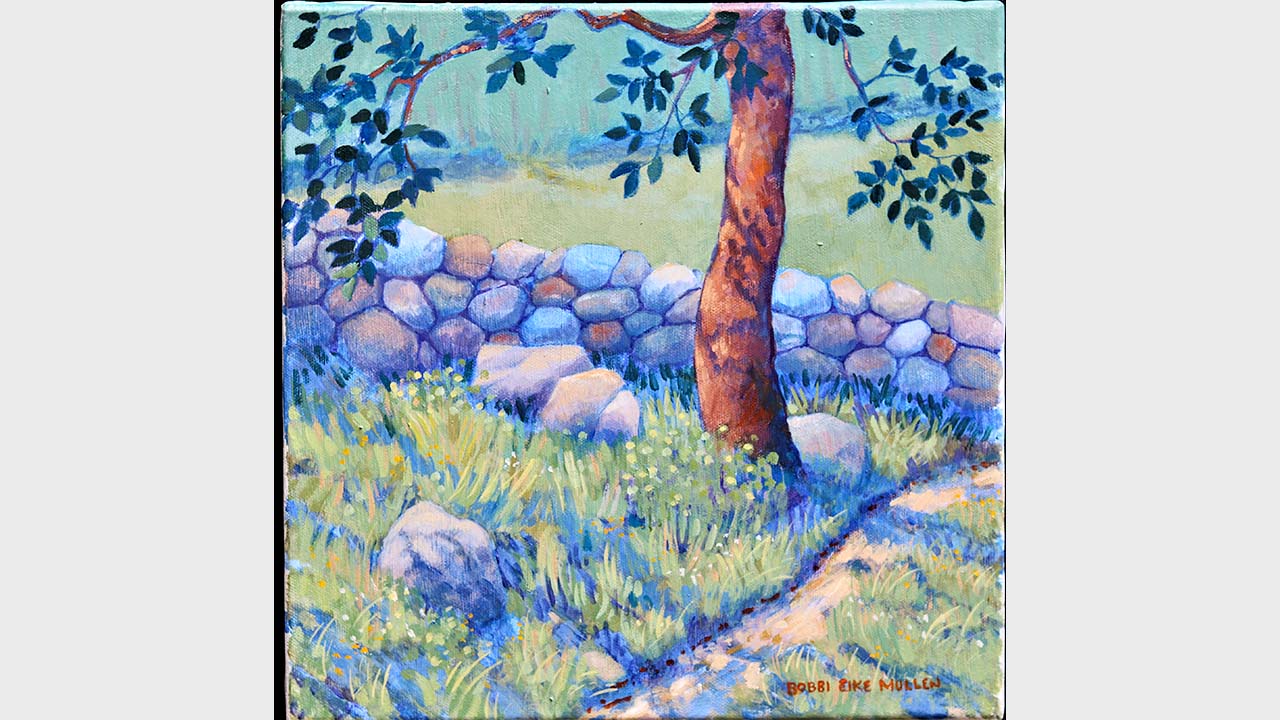 "The Favored Path"
A collection of paintings by Weston artist Bobbi Eike Mullen, inspired by Wilton's Weir Farm National Historical Park, will be exhibited from May 24 to June 29 in the gallery of the Ridgefield Library.
Ms. Mullen has long been an art instructor at Weir Park, itself once the home and studio of famed Impressionist J. Alden Weir, instructing in the "Take Part in Art" program.
"I paint along with participants, demonstrating by example," said Ms. Mullen. "Children especially love to respond, enjoying the opportunity to observe and record in color what they experience at Weir Farm."
Ms. Mullen is a member of CT Women Artists and the Rowayton Arts Center. She teaches at the park on scheduled Sunday afternoons from 1:00 to 4:00. Her "Weir Inspired" exhibition will include art created at Weir Farm, compositions developed from watercolor sketches, acrylic paintings, and acrylic with pastel observations.
On Thursday evening, June 2, the public is invited to a presentation titled "Inspiring an Artistic Legacy" by Park Ranger Kristin Lessard. It takes place from 5:00 to 6:00. A "Meet the Artist" reception follows in the library gallery from 6:00 to 7:30. You can register for the presentation online or by calling (203) 438-2282.
The Ridgefield Library is located at 472 Main Street in Ridgefield. Weir Farm National Historical Park is open every day, year-round, from sunrise to sunset at 735 Nod Hill Road in Wilton.
Above, "The Favored Path" acrylic on canvas by Bobbi Eike Mullen is included in the "Weir Inspired" exhibition.