50th Reunion for First Weston High School Classes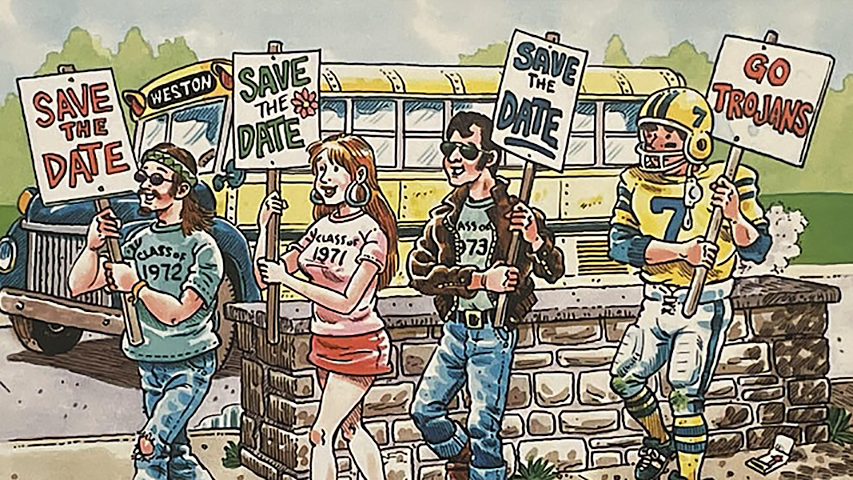 Graphic, Frank Bolle
A special 50th reunion takes place on June 18 for the Weston High School classes of 1971, 1972, and 1973 as they celebrate being the classes who launched the school and the first three to graduate from it.
The reunion takes place on the 18th in a casual gathering at 6:00 pm at the Redding Roadhouse, 406 Redding Road, Redding. Spouses, partners, and faculty from the era are welcome. There will be a $35 (cash) per person charge at the door to cover food and expenses. Any remaining funds will be donated to student-focused activities at Weston High School.
Participants can register at Eventbrite for the "free" ticket, although the $35 per-person (cash) charge at the door still applies. Registration can also be done on the Facebook group "That Weston (CT) '70s Show."
The reunion committee members are Mary Harrington, Nancy Joy Grieb, Ellen Swan, Frank Bolle, Peter Ottomano, and Bob Westervelt.